Projects
If you want to be part of the organizational committee for any of our projects and events, need sponsorship information, or need a vendor application, please contact us at 843-992-1561 or email info@buildupdarlington.org.
Chili Championship - Saturday, March 26, 2022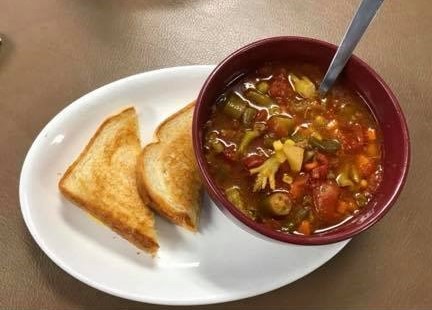 Join Joe's Grill and the Darlington Downtown Revitalization Association for the annual Chili Championship from 11 a.m. to 2 p.m. on Saturday, March 26, 2022, at Joe's Grill, 306 Russell St. Local teams compete in a taster's choice competition for a Chili Championship Belt! Cash prizes too! Tasting wristbands are $5. Proceeds to Darlington Fire Department. Voting ends at 1:30. Prize awarded at 1:45.
Classic car show and vendor spots available too. Special menu that day with food that pairs with chili! Cook teams can submit entry forms at Joe's or by email to info@buildupdarlington.org. Cost is $10 plus food.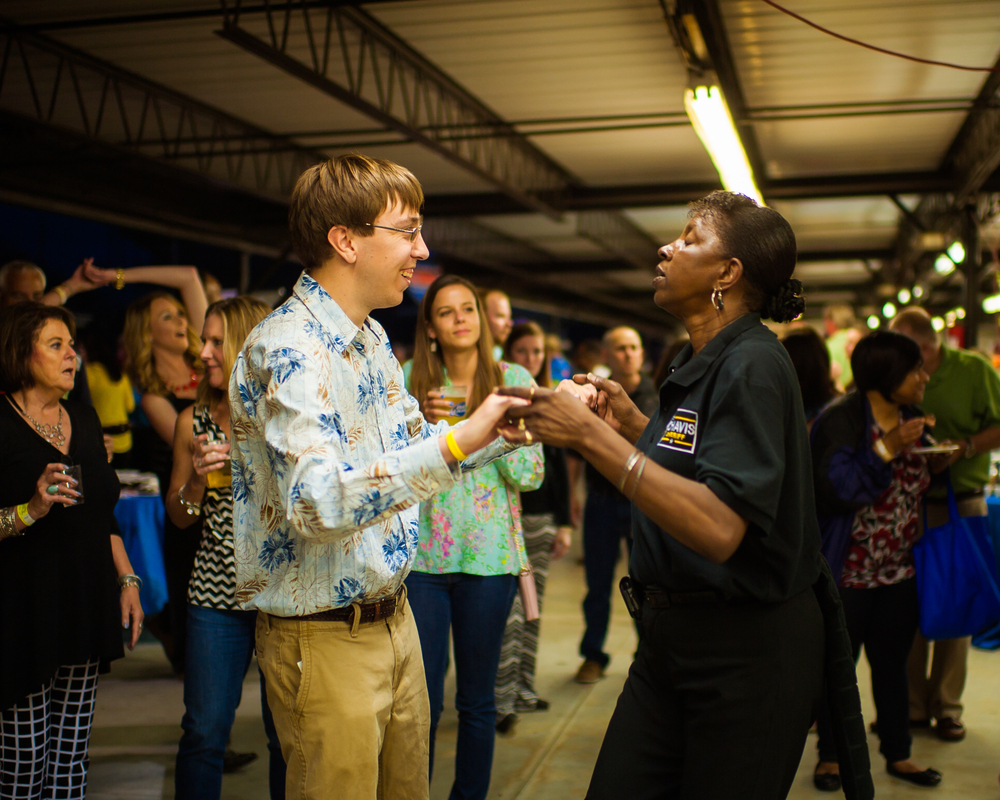 Taste of Darlington - Thursday, April 7, 2022
The annual Taste of Darlington will be held from 7 to 9 p.m. Thursday, April 7, at Darlington Raceway. Tickets are $30 in advance and $35 at the gate. Ages 21 and older. Interested in being involved? Host a table, show off your cooking skills, or simply sponsor this fantastic evening. Download the application here.
Thanks to WBTW News 13, Georgia Pacific, MPD Electric, First Citizens Bank, Crown Beverages, Coca-Cola, McLeod Health, North Industrial Machine, SPC Credit Union, and the following Cumulus Broadcasting radio stations, The Fox 102.1, Q100.5, and 100.1FM.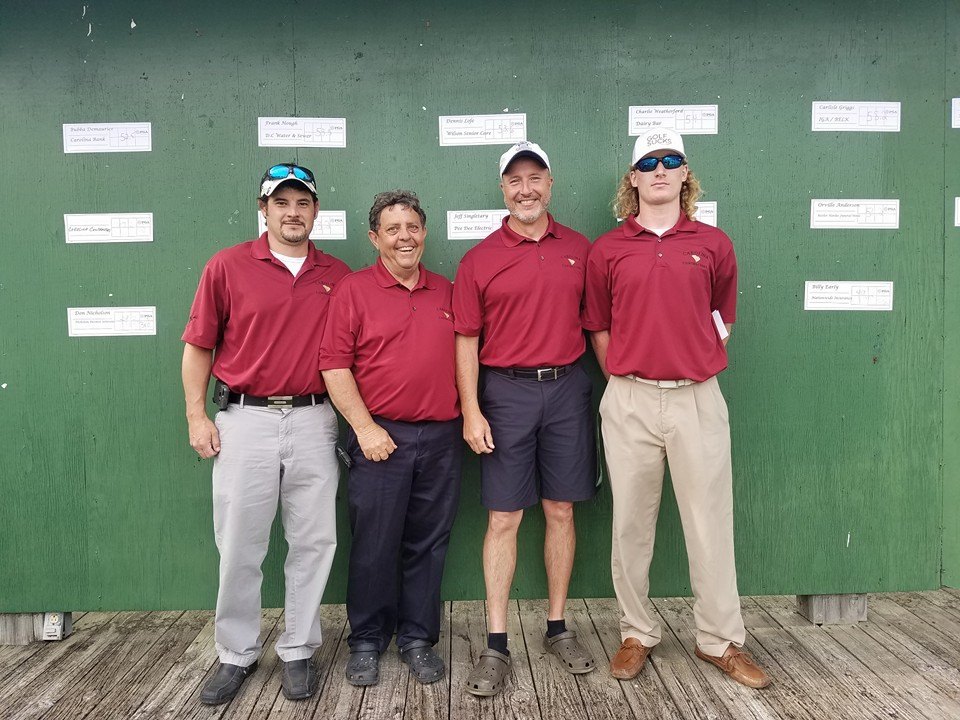 The DDRA's Annual Golf Tournament presented by Carolina Bank, Darlington Raceway, Nationwide Insurance, MPD Electric, Darlington County Economic Development, and Fitness World Gyms will be held Wednesday, April 13, 2022, at Darlington Country Club with a buffet lunch beginning at 11:30 a.m. and shotgun start at 1 o'clock. Four-man captain's choice teams will play for various prizes, including tickets to the May race, cash, and bragging rights!
Sponsorships and teams are still available.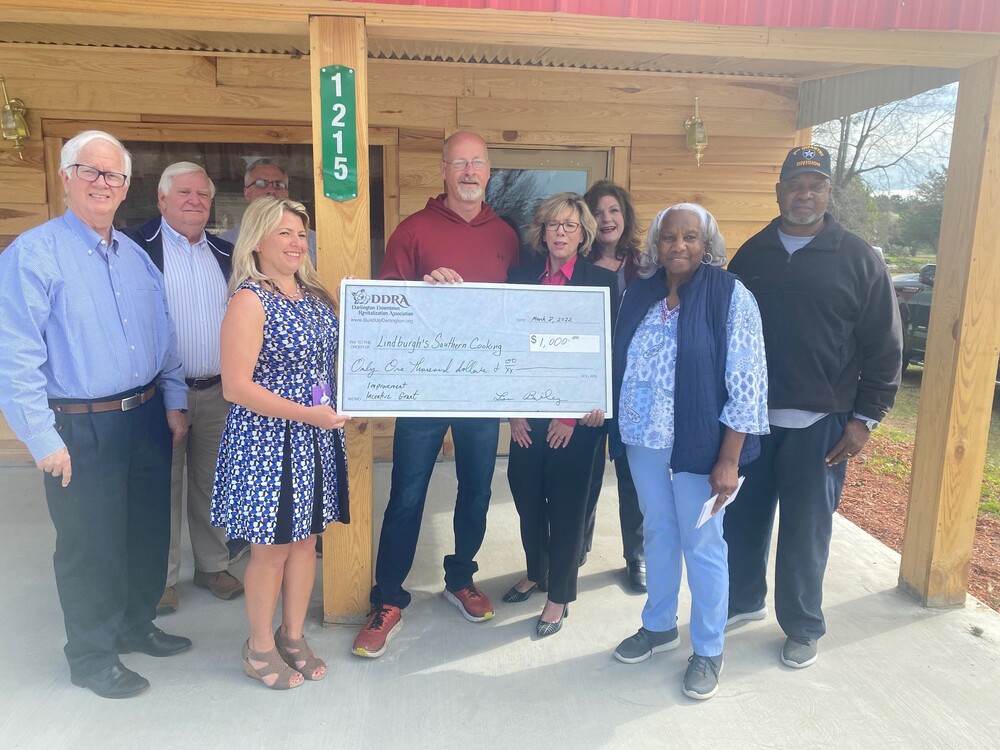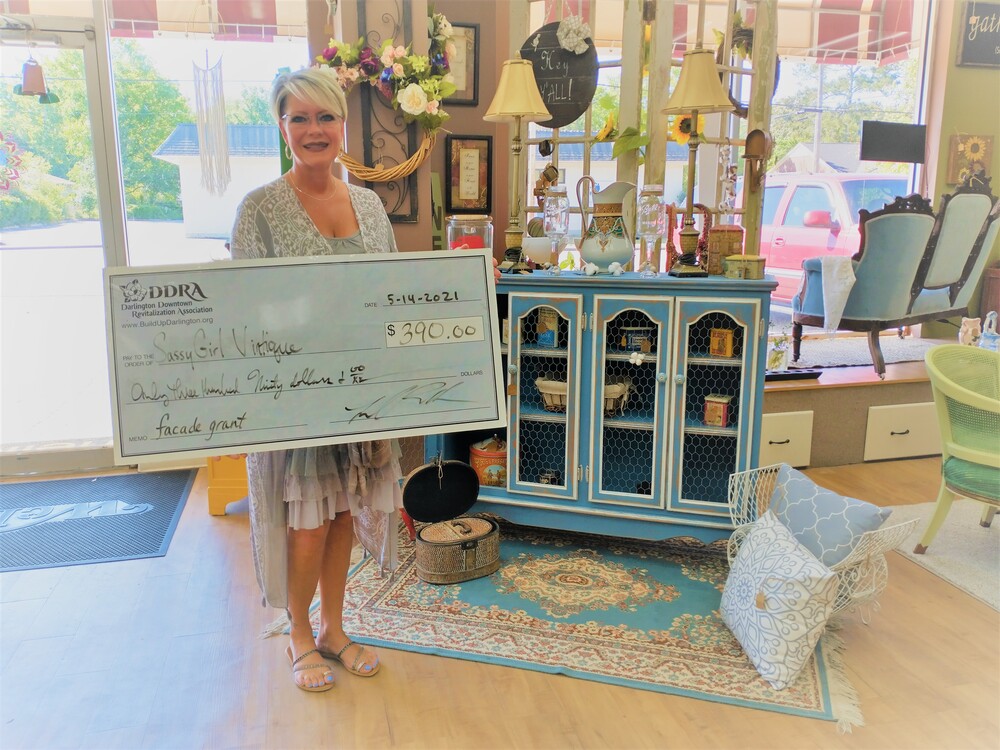 Incentive Improvement Grant
The DDRA has funds available for property and business owners to improve the exterior of their shops, update signage, or install awnings. More information here.
Download the application here.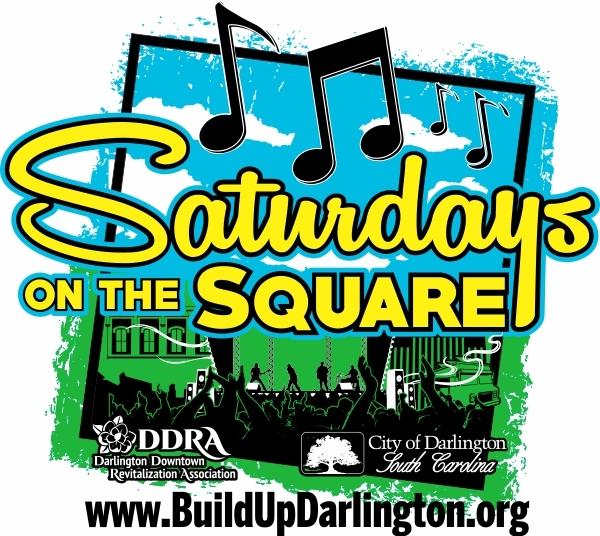 Bringing Downtown Alive! Concert Series
SECOND SATURDAYS ON THE SQUARE - May thru September
Presented by the City of Darlington
The DDRA Bringing Downtown Alive! Concert Series, now the Saturdays on the Square, allows the community to gather and hear local and regional bands perform. Local vendors provide food and beverages for purchase. The DDRA has created these events to encourage activity in our downtown as well as improve the quality of life for residents in the area. Since 2016, the concerts have grown and overflowed with people, and all the businesses in the area felt a positive impact from the traffic.
Enjoy local, live music and area restaurants' eats – from 7 to 10 p.m. on the Public Square in downtown Darlington.

Vendors can apply here. Sponsor details here.
Halloween Business Contest

The Darlington Downtown Revitalization Association (DDRA) will offer a host of cash prizes for the BEST decorated scarecrow at a local business. Details TBA. Sign up by calling 843-992-1561.
Scare on the Square - FRIDAY before Halloween

The Darlington Area Recreation Department and the Darlington Downtown Revitalization Association (DDRA) will offer children a downtown Trick-or-Treat experience from 4:30 p.m. to 6:30 p.m. Friday, October 28, 2022, at the Public Square in Darlington. Employees of area businesses will be handing out treats to costumed children, and some will be dressed in costumes themselves.
#ShopDarlington Promotion - THANKSGIVING TO CHRISTMAS Drawing for CASH for shopping locally.

Three lucky folks will pick up $100 for shopping in Darlington during the holidays, courtesy of the Darlington Downtown Revitalization Association (DDRA). The contest encourages people to shop in Darlington this holiday season. Between Thanksgiving and Christmas, people were asked to shop at five different Darlington businesses; mail the DDRA copies of those receipts with an entry form, and then they would be entered into the drawing.
Darlington Veterans Memorial
Each Memorial Day and Veterans Day, the American Legion holds a service at the Darlington Veterans Memorial at the corner of Orange and Main Streets.

"Honoring the men and women who faithfully served our nation and preserved our freedom."

The DDRA was an instrumental part of the creation of the Darlington Veterans Memorial Park downtown that was dedicated on Memorial Day 2014. Many in the community have served our nation, and this park features the names of some, including the two most famous.

James Elliott Williams, the most decorated enlisted sailor in the history of the US Navy, and Lt. William G. "Billy" Farrow, who flew with Doolittle's raiders in the attack on Japan after the bombing of Pearl Harbor are just two of many from Darlington that have gone to defend this great nation.
PAST PROJECTS
Save Our Restaurants & Eat Local
*Due to COVID-19, many locally owned businesses are suffering, especially restaurants.
Shop at twenty (20) different Darlington restaurants listed on the entry form between June 1, 2020, and August 31, 2020. Send copies of your completed entry form, which includes your name, phone number, and email address, to DDRA, P.O. Box 57, Darlington, SC 29540. Entries must be mailed by June 30, July 31, and Aug. 31 for each monthly drawing.
Darlington Downtown Revitalization Association is not responsible for lost or damaged mail.
You must be age 18 and older to enter.
You may make multiple entries to increase your odds of winning.
Entries from one month will roll into the next month's pot.
Purchases at DDRA-member businesses count twice towards the 20 required stops.
Entry forms can be found at area businesses, at www.facebook.com/DowntownDarlington, at www.BuildUpDarlington.org/eatlocal, and in The News & Press.
WINNER SELECTION: A drawing of all the qualifying entry forms received will be held by July 3, 2020; August 3, 2020; and Sept. 3, 2020. The winners will be contacted by phone and by email. Cash or check will be presented in person at a location to be determined by the DDRA for a publicity photograph.
PRIZE: Three prizes of $250 in cash or check will go to three (3) winning entrants, one drawn July 3, Aug. 3, and Sept. 3.