03/04/2019
Free Medical Clinic welcomes new executive director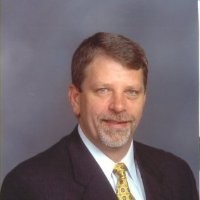 The Board of Directors for The Free Medical Clinic of Darlington County is delighted to announce that Darlington native, Stephen O. Edwards (Steve), has been named the Executive Director of The Clinic. Steve started in his new role on January 4th, 2019.
Steve is a 1984 graduate of Wofford College with a Bachelor of Arts Degree in Business Economics and he earned his Master of Business Administration in 2015 from Western Governor's University. Steve is the son of the late Jane and Walter Edwards of Darlington. He is married to Wynde Floyd, originally of Lake City, and they have two children O'Neill is an attorney in Lexington, South Carolina, and Caleb is a deputy sheriff with the Florence County Sheriff's Department.
Steve's experience prior to joining the Clinic includes twenty-years in higher education and public education administration, as well as serving as the Chief Financial Officer for a local government entity. In addition, Steve served as the Chief Operating Officer for Patrick Henry Family Services, a Christian Nonprofit serving neglected children and hurting families in the Lynchburg, Virginia area.
Steve and Wynde are excited to be back in the Darlington community and to reconnect with old friends and new.
The Free Clinic Darlington County is an interdenominational Christian Ministry providing free primary care, medications and pastoral support to the residents of Darlington County who do not have health insurance and who do not qualify for government health programs. Our volunteer healthcare providers including doctors and nurses seek to promote the physical, emotional and spiritual health of all who need our services and who are making a sincere effort to help themselves and their families.
The Free Medical Clinic of Darlington County operates two offices. In Darlington, at 203 Grove Street, and in Hartsville at 500 W. Carolina Avenue. We can be reached at 843-398-0060 (D) and 843-332-0422 (H).
Kathy Shuler, R. Ph., Chair, Board of Directors
The Free Medical Clinic of Darlington County