12/31/2018
Weekly Update City of Darlington
Today is the last day to mail in your entries for the #ShopDarlington contest, your chance to win one of three $100 fuel cards! The DDRA wants to reward you for remembering to #ShopSmall and #ShopLocal and #ShopDarlington this holiday season. Check out the complete contest rules here.
DDRA Members: Do you have news about your business or organization you want to share? Give us a call, 843-992-1561, or send us an email, info@buildupdarlington.org, and we will feature yours news on our site and distribute through our News Alert system via text and email to people interested in Darlington as well as TV stations, radio stations, and newspapers. We can come take a photo or use what you already have. This allows you to share employee recognitions, new products, sales, special hours and events, and more – all as a benefit of being a member of the DDRA.
Monday – New Year's Eve

Hunters, fishermen & outdoorsmen of all types will appreciate this Sportsman Special Auction at Solina Auction, 2085 Lamar Hwy., Darlington. Hours are from 2 to 5 p.m. Monday, Dec. 31. Preview pictures and more information at www.So-Lina.com.
Alcoholics Anonymous holds an open meeting at 8 p.m. Mondays at Trinity United Methodist Church, 126 Pearl Street. Use the Orange Street entrance. Info: 843-395-6897
Tuesday – New Year's Day
City offices will be closed Tuesday, Jan. 1, in observance of the New Year's holiday. Offices will re-open at 8:30 a.m. on Wednesday, Jan. 2. Trash collection will run on normal schedule.
Wednesday
Karaoke from 8 to 10 p.m. Wednesdays at Darlington Elks Lodge, 836 Timmonsville Highway, Darlington. 843-393-1451
Thursday
Story Time at Darlington Library, 204 N. Main St. 843-398-4940 ext. 305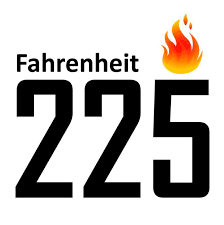 Fahrenheit 255 will have trivia night with prizes and specials at 6:30 p.m. every Thursday at 26 Public Square.
Bingo! at 7:30 p.m. Thursdays at Darlington Elks Lodge, 836 Timmonsville Highway, Darlington. 843-393-1451
Saturday
Bridget Howle will lead 10 people through an amazing YOGA class on Saturday, January 5, at 9 a.m. at the Purple Fish Coffee Company, 110 W. Hampton St. Space is limited to the first 10 people, and you must sign up at the Fish Monday-Thursday 0730-1230 hours. Grab a cup of coffee while you're here! We are asking for a $5 donation for her expertise and time.
Sherri K. Scott, LMT/CLT will be providing chair massage, in 5,10, and 15 minutes increments at $1 per minute. Must sign up at the Purple Fish Coffee Company Monday through Thursday from 7:30 a.m. to 12:30 p.m. at 110 W. Hampton St.
Mark Your Calendars
Pastor Andy Cook of Experience Israel Now returns to Central Baptist Church for five incredible lessons Jan. 6-8 at Central Baptist Church, 512 Spring St.
To have your event listed on our websites, please email info@buildupdarlington.org or call 843-398-4000 x 103 by the week prior to your event.