11/19/2018
DDRA awards final grant for 2018
DDRA Improvement Incentive Program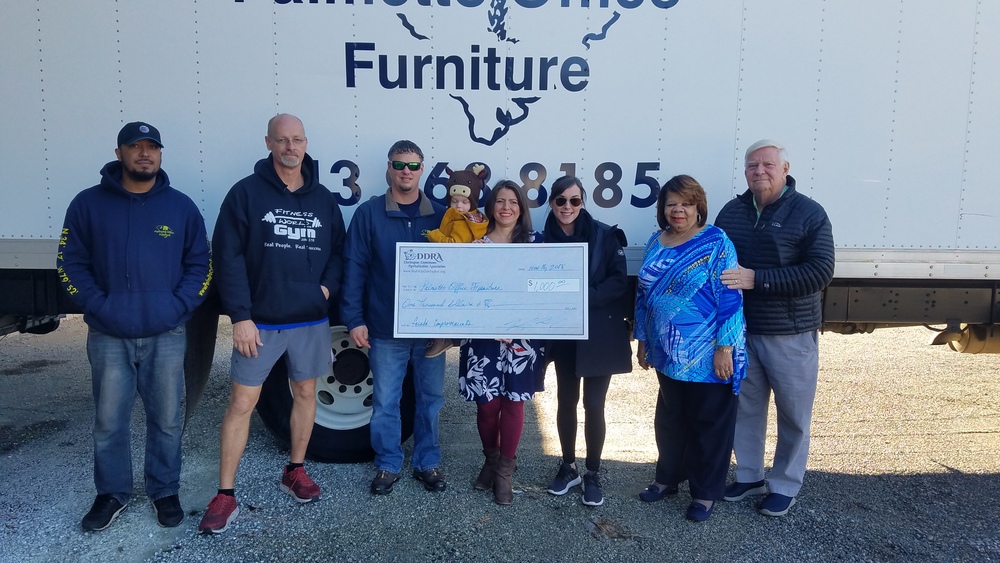 The Darlington Downtown Revitalization Association (DDRA) presented a $1,000 Improvement Incentive Grant to Palmetto Office Furniture for facade improvements on Friday, Nov. 16, at 308 S. Main Street, Darlington. This was our final grant award for 2018.
To date, the DDRA has awarded $7,000 to local businesses, which doesn't sound like a lot, but projects connected with this program have accounted for more than $170,000 in investment in the City, not counting the domino effect of neighboring property owners sprucing up their buildings and investing in our town.
The Board of Directors has approved another $5,000 to continue the Improvement Incentive Grant Program for 2019. This is a 50-50 matching grant up to $1,000 for sign replacements, repairs, and façade improvements including things such as paint, awnings, and doors. The goal of the DDRA and its programs is to help our businesses grow, and this project does just that.