01/12/2022
Minding Your Business: Branding, Marketing, and Messaging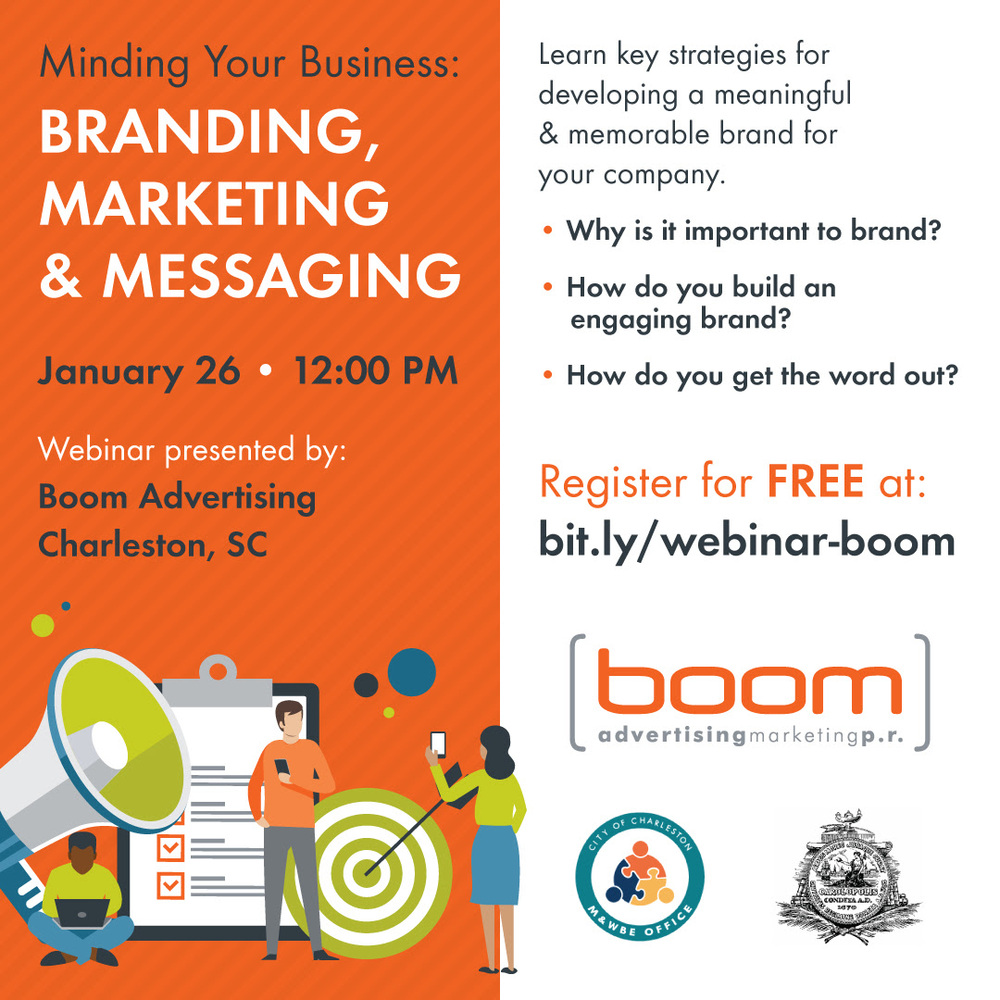 The City of Charleston's Minority and Women-owned Business Enterprise Office is kicking off its lineup of webinars for the new year with "Minding Your Business: Branding, Marketing, and Messaging" from 12 noon to 1 p.m. on Wednesday, Jan. 26.
The event is free, but registration is required.
Learn from the experts at the Boom Agency, an award-winning advertising and marketing company focused on building powerful brands, who will share their expertise on building and promoting a strong brand. Attendees will learn about:
Why is it important to brand?
How do you build an engaging brand?
How do you get the word out?
If you have questions, contact garberb@charleston-sc.gov