09/09/2021
Heroes For Health Golf Tournament Sept. 23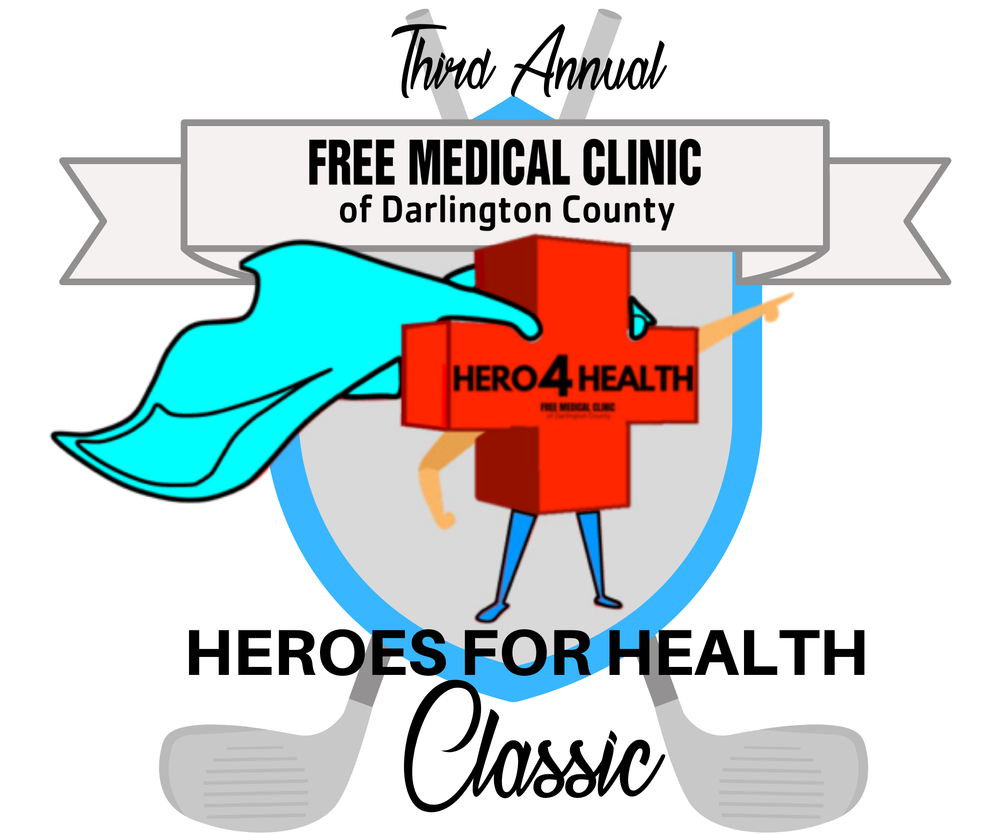 There are a few golf teams spots left for Third Annual Free Medical Clinic of Darlington County Heroes For Health Golf Classic will take place Thursday, September 23, at Darlington Country Club. Register today!
All proceeds will be used to help provide medical care for the uninsured population of Darlington County.
Few sponsorships remain open. Click here for details and to secure your spot to show your business' commitment to our community.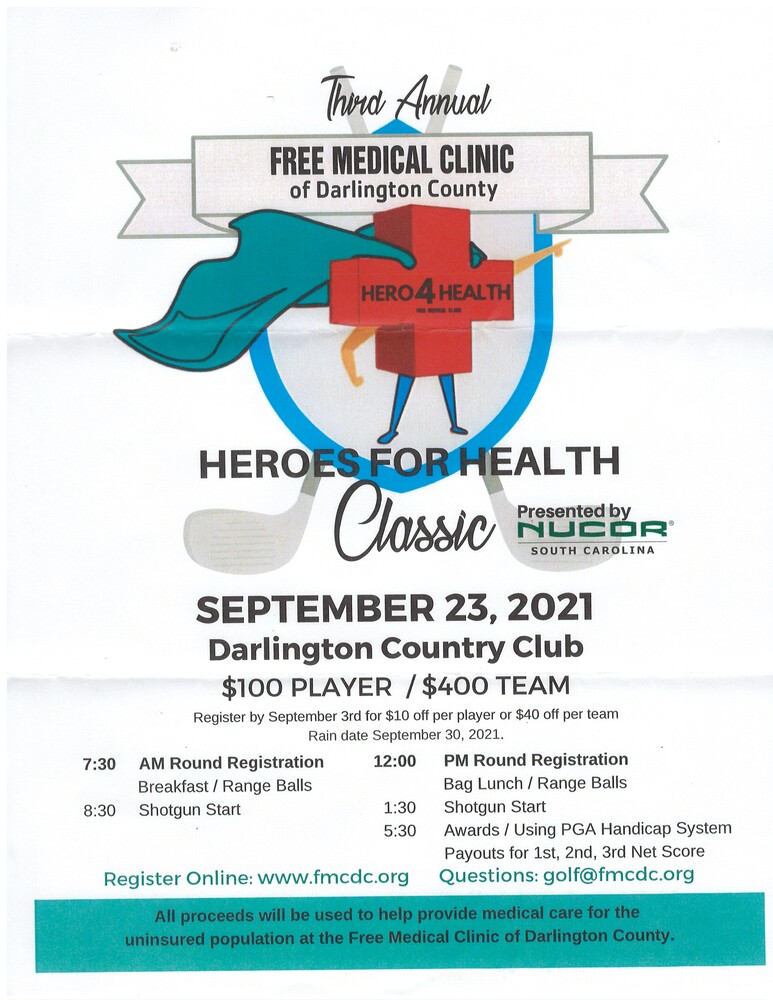 The Free Medical Clinic of Darlington County has clinical facilities available in Darlington and Hartsville.
In 2018, the combined offices of the Free Clinic of Darlington County provided 551 physician/patient visits, including 60 NEW patients. The Clinic pharmacy provided 3,110 new prescriptions and 1,007 off-site referrals for specialist visits, laboratory and radiology testing as ordered by our volunteer medical providers. This would not be possible without the help and dedication of the medical community of the area and their willingness to volunteer.
You can donate or find more information online HERE.
For more information about the clinic or to schedule an appointment, call 843-398-0060 in Darlington or 843-332-0422 in Hartsville.
For tournament questions, email golf@fmcdc.org.