05/04/2021
Weekly Update City of Darlington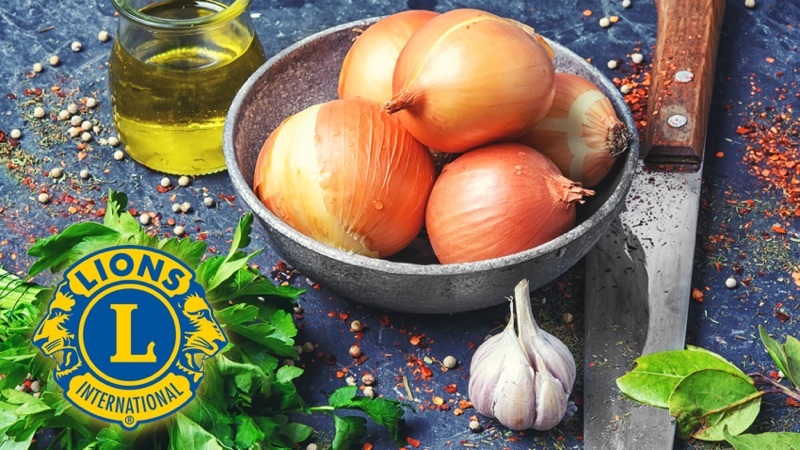 The Darlington Lions Club will hold its annual Vidalia Onion Sale again this year. Delivery will be May 19. A 10-lb. bag is $10 while a 25-lb. pound box is $17. You can contact any Darlington Lions Club member to order or one of the individual Lions below. Deadline to order is May 6.
John Tyner at 843-393-5950
Frank Cole at 843-395-9349
Mike Beckham 843-319-2764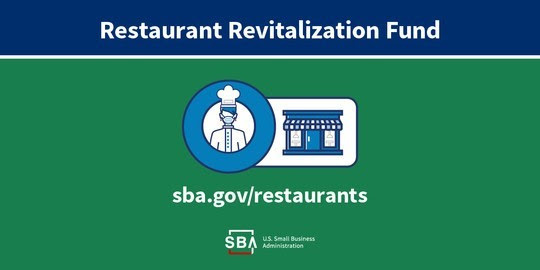 Restaurant Revitalization Fund. https://www.sba.gov/funding-programs/loans/covid-19-relief-options/restaurant-revitalization-fund?utm_medium=email&utm_source=govdelivery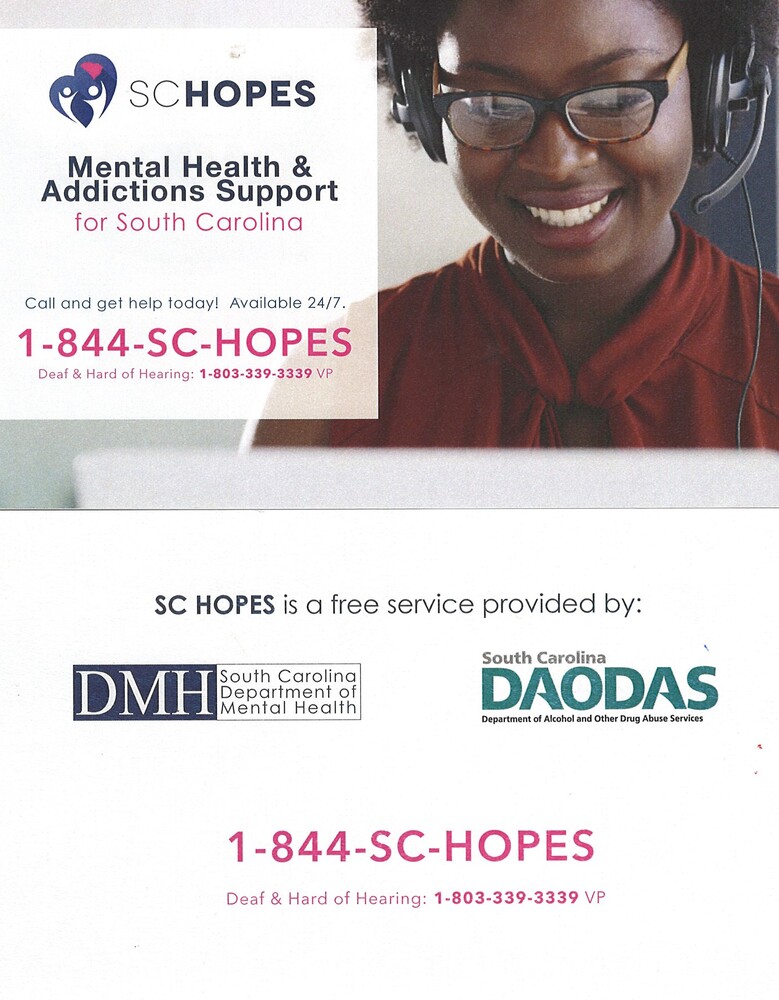 Today
Darlington City Council: 6:30 p.m. on May 4 and on the first Tuesday of the month except where noted (*). Remaining dates for 2021 are June 1, July 13*, August 3, September 7, October 5, November 9*, and December 7. Due to COVID restrictions, there is limited seating in the courtroom with preference given to staff, council, and members of the media. Watch the meeting live HERE. You can find the agenda posted online by noon Monday prior to the meeting here. Submit comments to council by noon Monday prior to the meeting to be read aloud during the meeting to rock@cityofdarlington.com or by mail anytime to City of Darlington Planning, P.O. Box 57, Darlington, SC 29540.
The Rotary Club of Hartsville meets at 1 p.m. Tuesdays at Pam's Restaurant, 1009 W. Bobo Newsome Hwy., Hartsville.
Joe's Grill celebrates Wing Night on Tuesday nights at 306 Russell St., Darlington. Dine-in only. Info: 843-944-0626
Wing specials, Drink Specials and Karaoke Every Tuesday Night at the Darlington Moose Lodge, 1056 N. Governor Williams Hwy., Darlington.
Pickle Ball at Darlington Country Club, 125 Country Club Road, Darlington, will be held at 7 p.m. Mondays, Tuesdays, and Fridays.
Call the Darlington Country Club to make your reservations for our Member Family Night Buffet. (843) 393-0236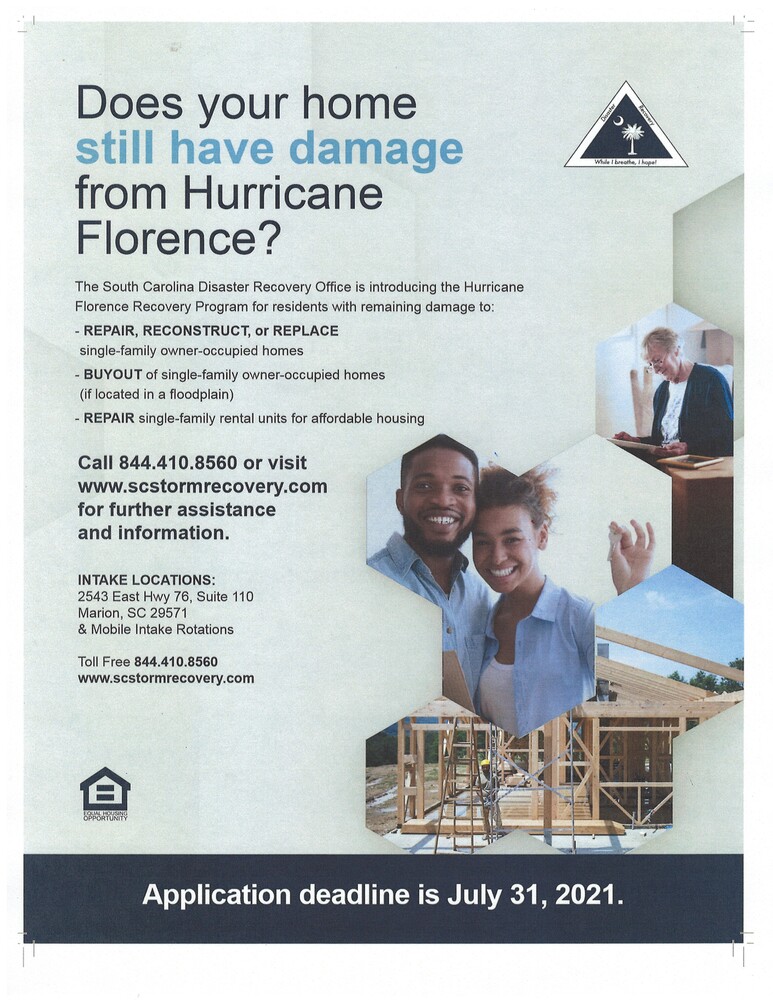 Wednesday
CareSouth Carolina is scheduling appointments to administer vaccines to those in Phase 1A now and Phase 1B from 9 a.m. to 3 p.m. on Wednesdays at CareSouth Carolina Hartsville, 1268 S. Fourth St., Hartsville. You do NOT need to be a patient of CareSouth Carolina. Walk-ins are NOT allowed at this time. To make an appointment, call 843-332-3422.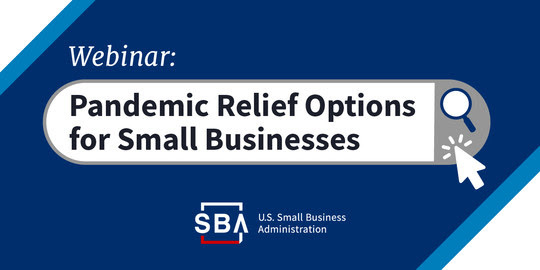 Pandemic Relief Options for Small Businesses Webinar:10 a.m. to 11:30 a.m. May 5. The webinar will provide a summary on SBA Covid relief options like: Restaurant Revitalization Fund, Shuttered Venue Operators Grant, Disaster Loan, Targeted and Supplemental EIDL Advance, and PPP. There will be a live Q+A. There will also be a small business resources segment as well.
St. Matthew's Church will hold a Virtual Men's Bible Study at 7 a.m. on Wednesdays and a Virtual Women's Bible Study at 12 Noon on Wednesdays. St. Matthew's Church will hold Virtual Church at 5:30 p.m. on Wednesdays.
Sunrise Rotary Club of Hartsville meets every other Wednesday at 7:30 am at Hampton Inn & Suites of Hartsville, 203 E. Carolina Ave. The Rotary Club of Hartsville is a part of District 7770 of the Eastern South Carolina. (843) 229-2729 or hartsvillesunriserotary@gmail.com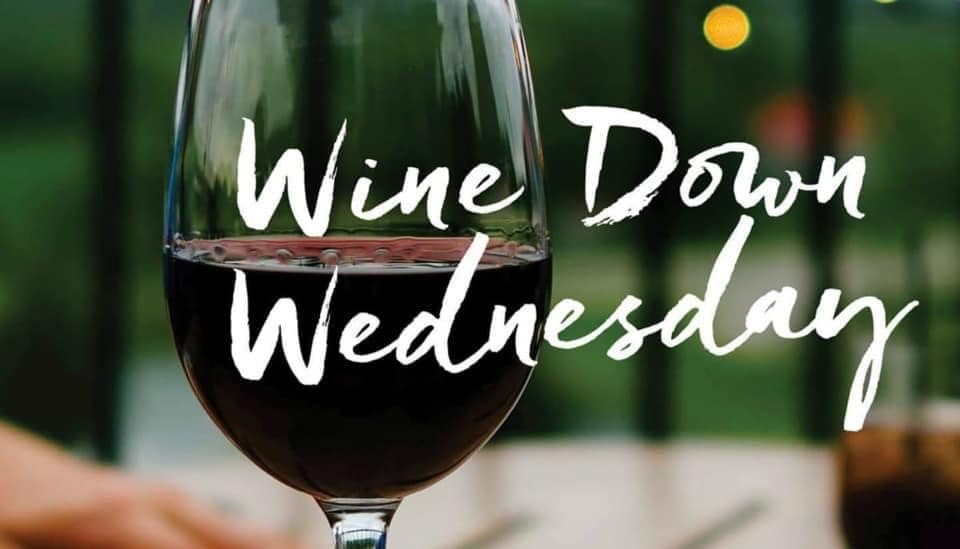 Enjoy Wine Down Wednesdays at Chianti's Wings & Things, 124 Cashua St., Darlington, from 4 to 9 p.m. with wine and wing specials. (843) 944-0880
Drive In Worship Service at 126 Pearl Street parking lot of Trinity United Methodist Church in Darlington at 8 p.m. on Wednesday evenings. Hope to see you there! Listen on FM 88.7.
Carolina Nightlife & Grill will hold a Cornhole Tournament every Wednesday at 2244 Harry Byrd Hwy., Darlington. Anyone can play. Register at 6 p.m. with play starting at 6:30 p.m. All skill levels welcome. Tournament is blind/random partner draw, double elimination format. Cost is $10 per person for the Advanced Bracket and $5 per person for the Tailgate Bracket. If you can average 2 in the hole every time, we recommend the advanced bracket. Cash prizes for winning teams.
Thursday
Darlington Kiwanis Club will meet at 1 p.m. May 6 and the first and third Thursday of the month at Darlington Country Club, 125 Country Club Road, Darlington. Program: The Grand Old Post Office
The Darlington County Historical Commission meets at 10 a.m. on May 6 and on the first Thursday of the month, excluding July and August, at the Historical Commission, 204 Hewitt St., Darlington. Info: 843-398-4710 or bgandy@darcosc.net.
The Bridge, a casual support group for first responders and veterans. Meets at 6 p.m. on May 6 and on the first and third Thursday of every month at the Free Medical Clinic, 203 Grove St., Darlington. Registration required: 843-398-0060 or annagrace.hubbs@fmcdc.org
Enjoy classic Shrimp-N-Grits (or pork chip and grits) at Joe's Grill on Thursday nights at 306 Russell St., Darlington.
Al-Anon, a fellowship of adult relatives and friends of alcoholics for mutual support, will meet at 8 p.m. on Thursday at the Hartsville AA Hut, 310 S. McFarland St. Info: https://al-anon.org or 843-992-2981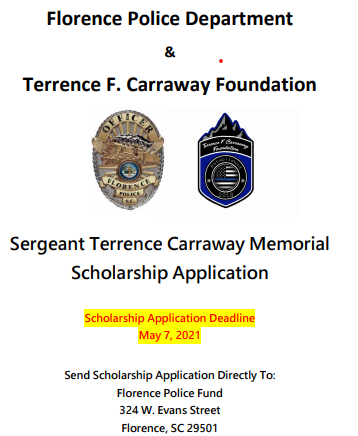 Friday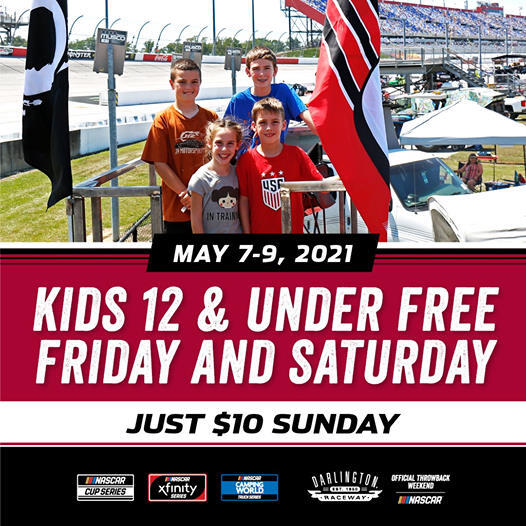 David Beasley, former South Carolina Governor and current Executive Director of the World Food Programme, will speak at Wesley Chapel United Methodist Church in Lydia at 5:30 p.m. on Friday, May 7. Governor Beasley accepted the Nobel Peace Prize on behalf of the WFP in December 2020. At the conclusion of Governor Beasley's presentation a chicken bog prepared by Oliver Segars will be served. All donations received will go to benefit the WFP.
Enjoy Steak Night with Joe's Grill on Friday nights at 306 Russell St., Darlington. Dine-in only. Info: 843-944-0626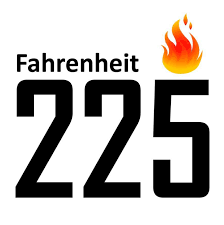 Fahrenheit 225 will have Trivia & Rock Bingo Night on Fridays beginning at 7 p.m. Pick up to-go orders at 26 Public Square, Darlington. Open from 11 a.m. to 2 p.m. and 5 to 9 p.m. Tuesday through Friday. Call in take-out orders at (843) 944-0321.
Saturday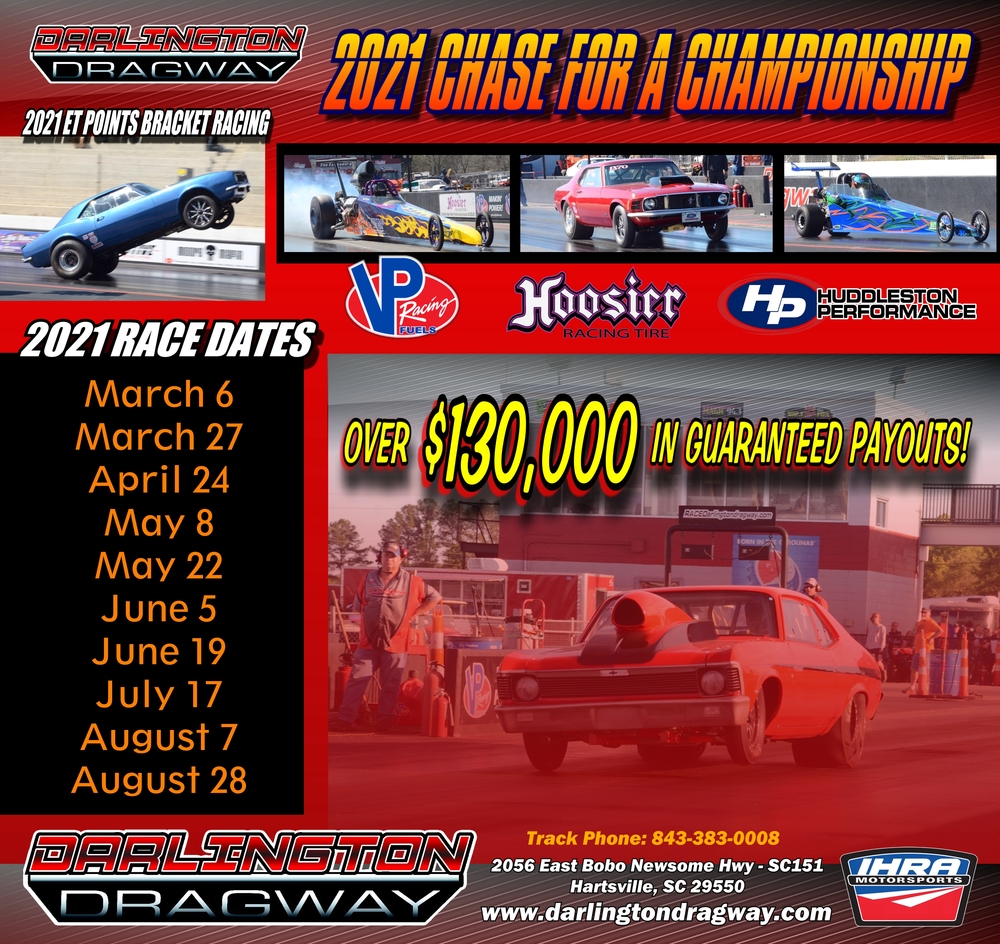 The Darlington Soup Kitchen is open from 8 a.m. to 9:30 a.m. Saturday mornings at 586 W. West Broad St.
Faith Plus Ministry Community Outreach will be held May 8 and every second Saturday of the month from 1 p.m. to 3 p.m., to help those that are in need of food, clothing and household goods. Event begins at 1 p.m. Hosted by Kingdom of Gods Children at 811 N. Governor Williams Highway, Darlington. Everyone in the surrounding Darlington County are All welcome to attend. Food and Refreshments will be served. If anyone has any barely used clothing and household items they will like to donate, please contact Sis Laura Byrd (843) 420-9150 for more detail and information.
Sunday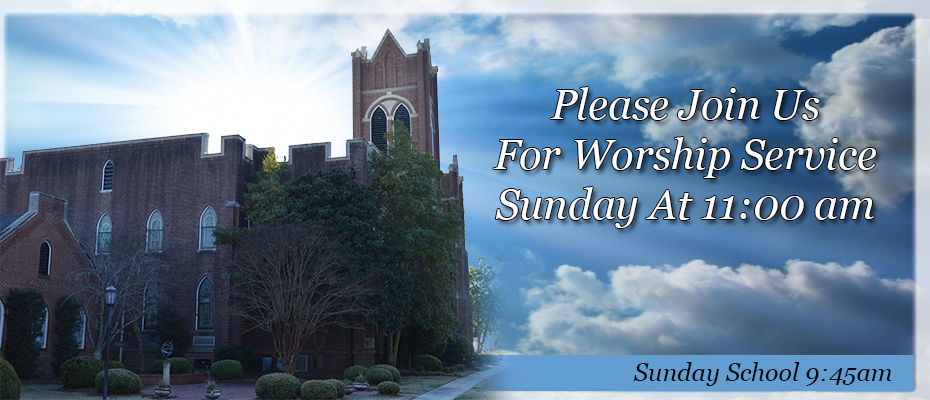 Darlington Presbyterian Church holds service at 11 a.m. on Sundays with Sunday School at 9:45 a.m. at the church, 315 Pearl St.
Children's Activities begin at 5 p.m. Sundays with Kids for Christ at the Kid Central Building then share the love of God with them through teaching and songs from 6 to 7 p.m. for Children's Musical Practice at Central Baptist Church, 512 Spring St., Darlington.
St. Matthew's Church will hold a Virtual Church Service at 11 a.m. Sundays. Info: 843-393-4112
Lee Street First Church of God brings the Word of God to you. Connect via Facebook Live or Zoom 646-558-86-56 ext. 222 777 7676. Sunday worship service at 11 a.m. Tuesday midday prayer at noon. Wednesday Bible Study at 6 p.m. Prayer Hotline 1-888-409-8880. Info: https://us02web.zoom.us/j/2227777676 or 843-393-2672
Parking Lot Church in the grassy area behind the ball field at 10:30 a.m. at Mechanicsville Baptist Church. There will be ushers directing you where to park your vehicle. Once parked, please tune your radio to 102.5FM. All are welcome.
Wesley Chapel United Methodist Church in Lamar will hold services at 11 a.m. in person or online. Masks required in person. (843) 332-1188.
Mark Your Calendars
The 2021 SC Auto Summit is going virtual May 11-13. The event draws draws executives of OEMs; tier 1, 2 and 3 suppliers; leading research institutions; and other organizations in the automotive industry.
Neptune Island Waterpark, 1109 Fourteenth St., Hartsville, will open to the public for the 2021 season on Sunday, May 16, following an exclusive 2020 & 2021 Season Pass Holder Day on Saturday, May 15. Neptune Island Waterpark will open for weekends only at the beginning of the season and will be open daily beginning June 12. Neptune Island's hours of operation for 2021 will be from 10 a.m. to 7 p.m. Monday through Saturday and from 12 noon to 6 p.m. Sunday.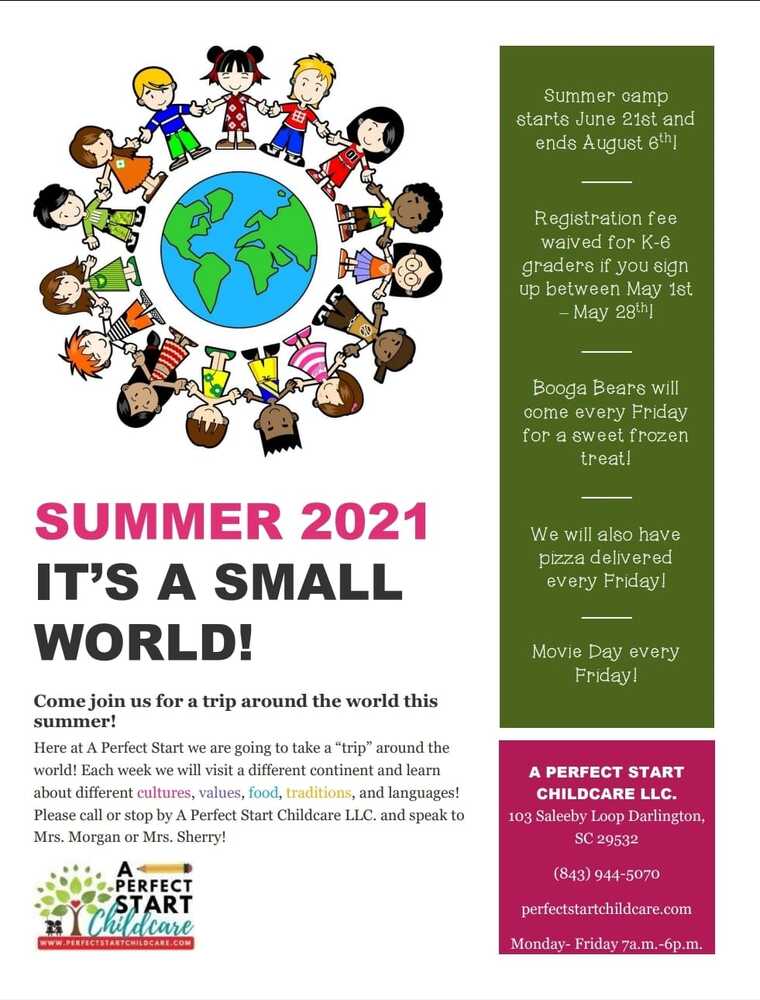 It's a Small World Summer Program, hosted by A Perfect Start Child Care, will be held June 21 to August 6 at 103 Saleeby Loop Road, Darlington. Register during May to waive registration fees for children in grades K-6. Pay weekly or pay up front to save $150.
Darlington County Library System MATH CAMP will be held July 6-9. Registration begins in June. Cost: 2 sessions/$15 per session. (843) 398-4940
The Junior League of Florence will hold its 7th Annual Touch A Truck event from 9 a.m. to 2 p.m. Saturday, June 12, at Darlington Raceway, rain or shine.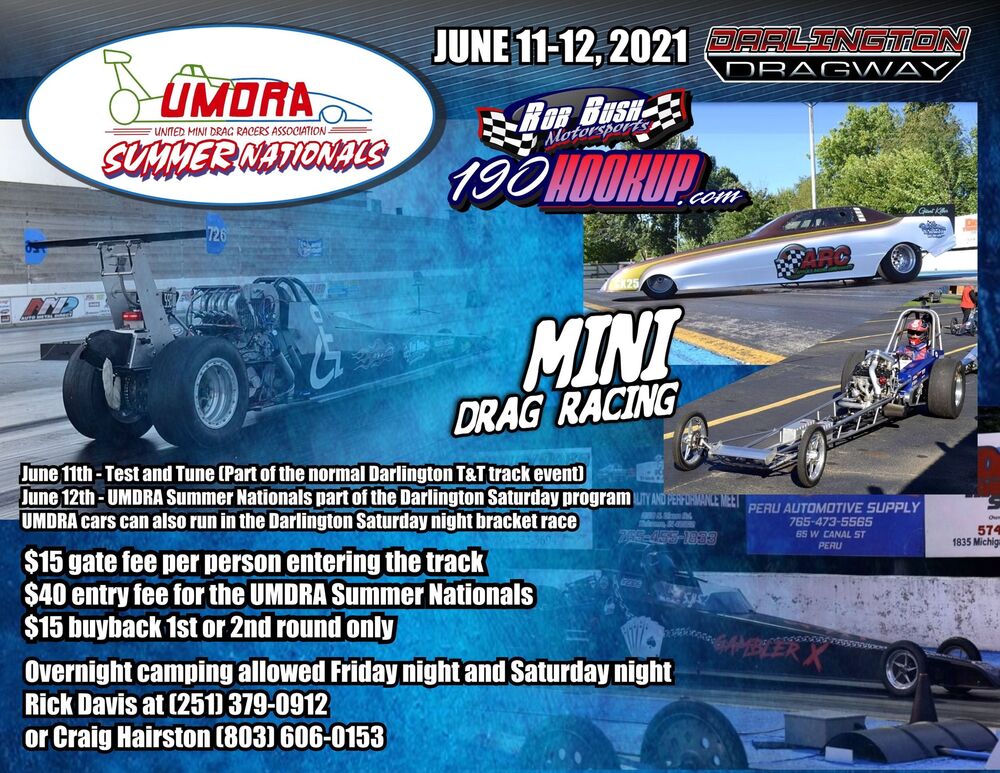 Clays for a Cause will be held Friday, June 18, at Moree's Sportsmans Preserve, 1217 Moree Road, Society Hill, to benefit the Pee Dee Coalition Against Domestic & Sexual Assault. Registration at 9 a.m. Shoot begins at 10 o'clock with lunch and awards at noon. Info: 843-669-4694 or 814-397-9959
Take your vehicle for a spin around the track Too Tough To Tame on June 19, from 11 a.m. to 2 p.m. For just $20, you can take three laps around the unique egg-shaped oval. Track Laps proceeds will benefit Darlington Shares, a donor advised fund of The NASCAR Foundation, a 501(c)3 charitable entity, that donates racing-related items and offers financial support to assist community outreach programs and other nonprofit charities. Dates are June 19, Benefiting the VFW Foundation; August 21, Benefiting Blessings in a Backpack; and November 20, Benefiting Toys for Tots. REGISTER HERE.
Darlington Raceway will host the third annual Terrence Carraway Memorial 5K presented by Brown's RV Superstore at 6:30 p.m. on Thursday, Sept. 2. There will also be a one-mile Kids Run as part of the event. Runners can register online at darlingtonraceway.com/memorial5k. Early bird registration is $25 for the 5K and $15 for the Kids Run through August 1. After that date, registration will be $30 for the 5K and $20 for the Kids Run. All race participants will receive a t-shirt and medal. The race will be run in partnership with Simply Timing to benefit the Terrence F. Carraway Foundation. For fans who may not be able to make it to Darlington, they will be able to participate with a virtual 5K run. Our partner at Simply Timing will offer a virtual course option, and participants will receive a medal for completion. To learn more about the Terrence Carraway Memorial 5K presented by Brown's RV Superstore, visit darlingtonraceway.com/memorial5k.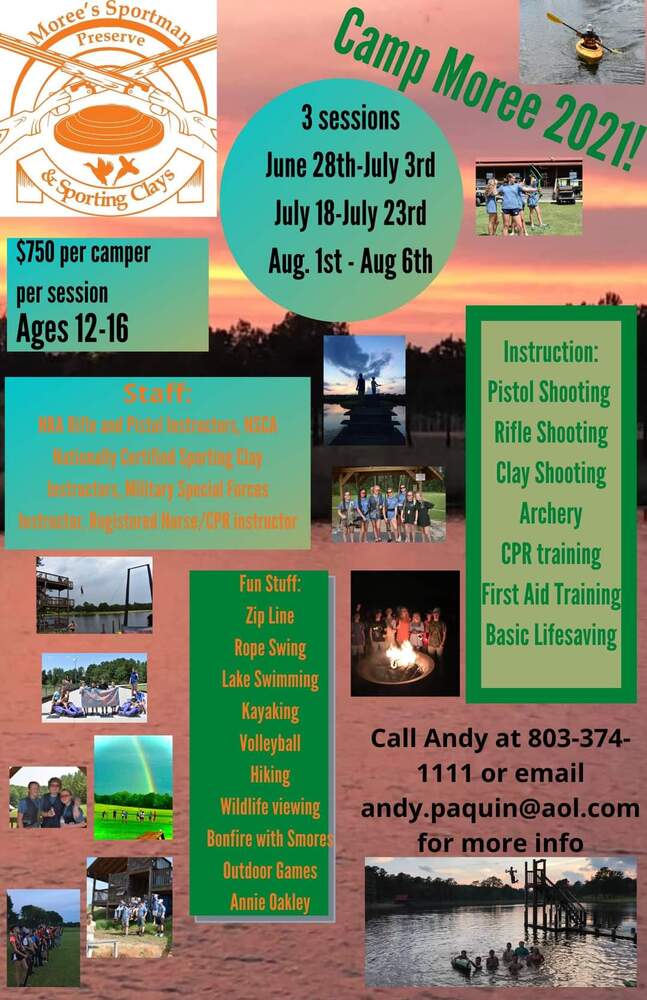 The 2021 Leadership Hartsville class will be selling commemorative bricks and all proceeds will be donated to the Hartsville Center Theater. Proceeds will go toward some much-needed repairs of the beautiful theater. Two brick sizes will be available for purchase: 4x8 for $150 and 8x8 for $500. Info: (843) 332-5721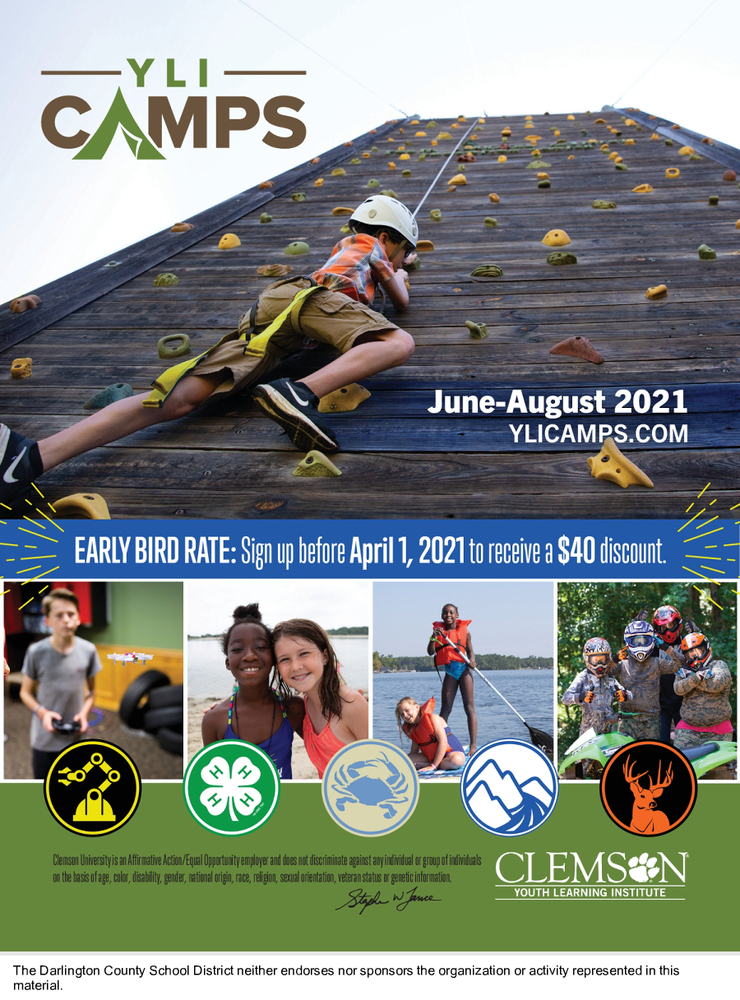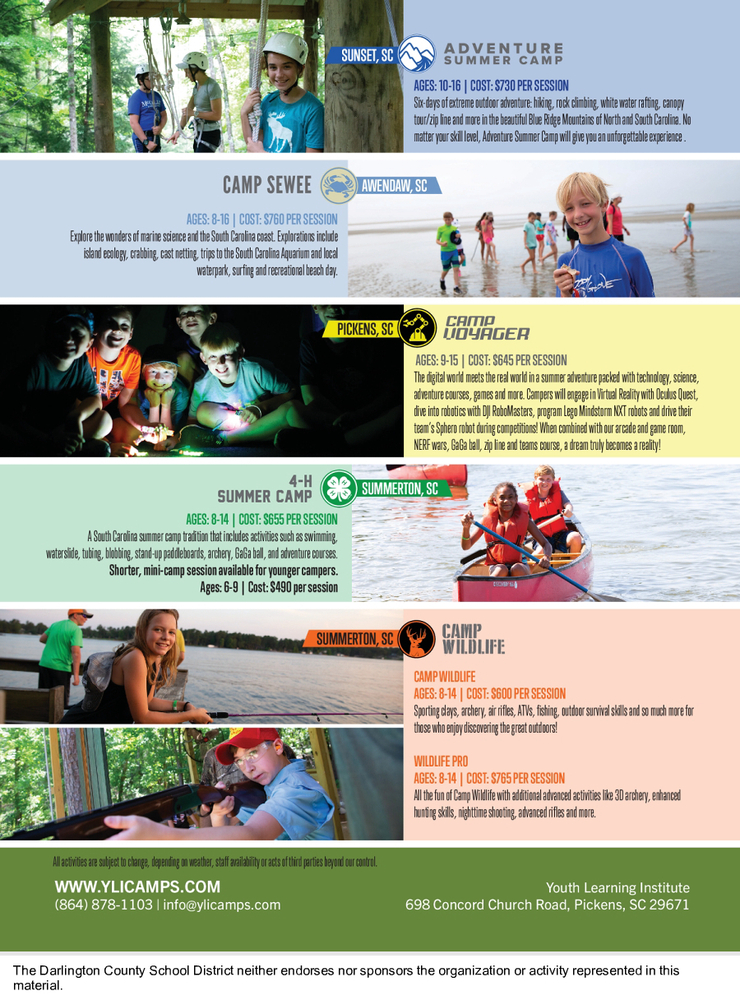 GENERAL COVID-19 INFORMATION
DHEC Careline 855-472-3432: Get answers to common questions about the Corona Virus from 8 a.m. to 6 p.m. seven days a week.
DHEC Sponsored Testing at Darlington County Health Department,305 Russell St., Darlington. From 9 a.m. to 3:30 p.m. weekdays, with a break from 12 noon to 1 p.m. No appointment necessary. Preregistration encouraged: 1-855-472-3432 or scdhec.gov/gettested.
The Covid-19 Vaccine hotline for the public to schedule vaccine appointments is 843-876-7227. The hotline is open every day from 7a.m. to 7 p.m. and intended only for those who cannot access online scheduling, having difficulties with online scheduling, or to help non-MyChart users cancel appointments.
Vaccine Locations in Darlington County:
CareSouth Carolina-Hartsville Suite A/B(Fourth Street): 843-332-3422
Carolina Pines Regional Medical Center: 843-656-0101
CVS Pharmacy(Express Lane, Darlington): (800) 746-7287
Hartsville Medical Group, LLC: covidvaccine@cprmc.com; (843) 383-5191
Lamar Family Care: 843-395-8400; covid_lamar@genesisfqhc.org
Lamar Family Pharmacy: 843-326-5231
McLeod Regional Medical Center @ Darlington Raceway: (866) 365-8110
Pee Dee Health Care: 843-393-7452
Walgreens #10329(South Fifth Street, Hartsville): 843-332-4523
Walgreens #9737(South Governor Williams Highway, Darlington): 843-393-2679
Walmart Pharmacy #1135 (South Fourth Street, Hartsville): 843-332-4891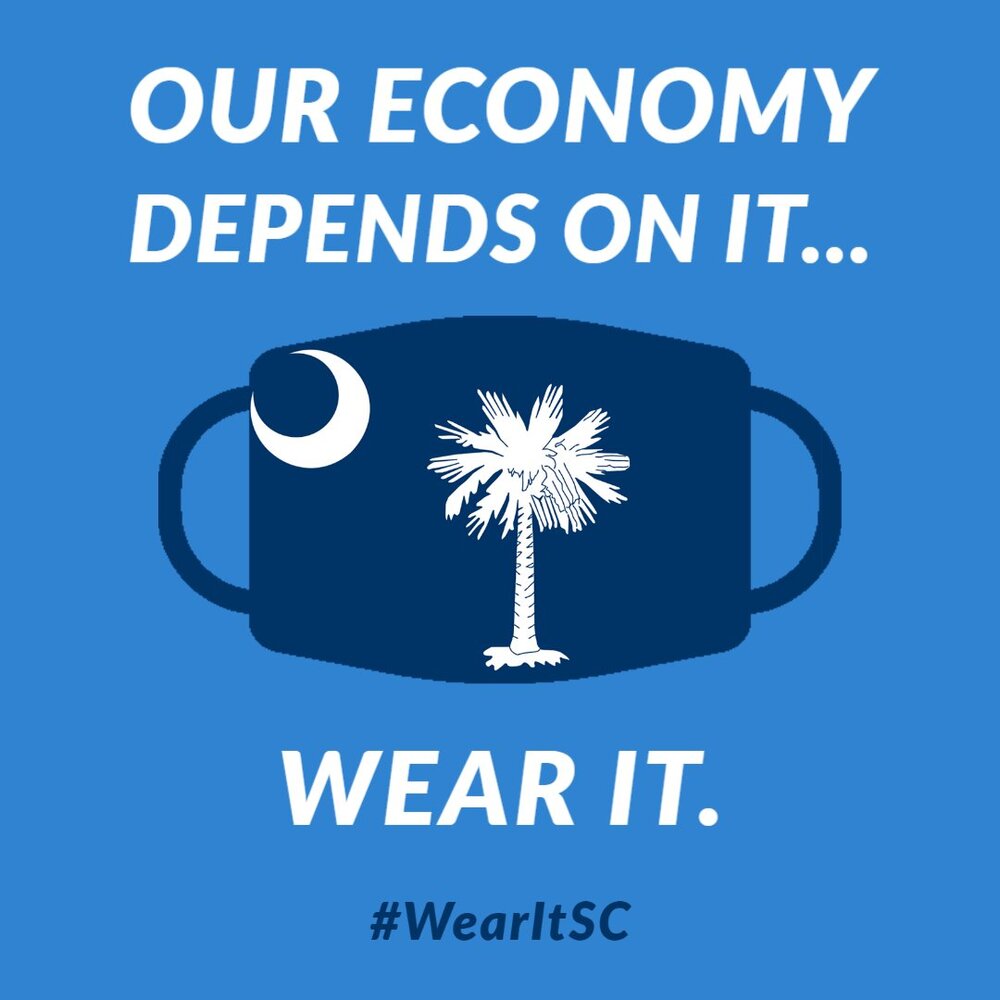 For general information about COVID-19, the World Health Organization, U.S. Centers for Disease Control and Prevention and South Carolina Department of Health and Environmental Control are trusted sources of information. We encourage you to visit their websites for the most current and correct information.
If you are sick, MUSC Health offers a Virtual Visit to determine if you should leave home to seek medical attention if you think you may have been exposed to the Corona Virus. Use promo code "COVID19" at this link.
CITY SERVICES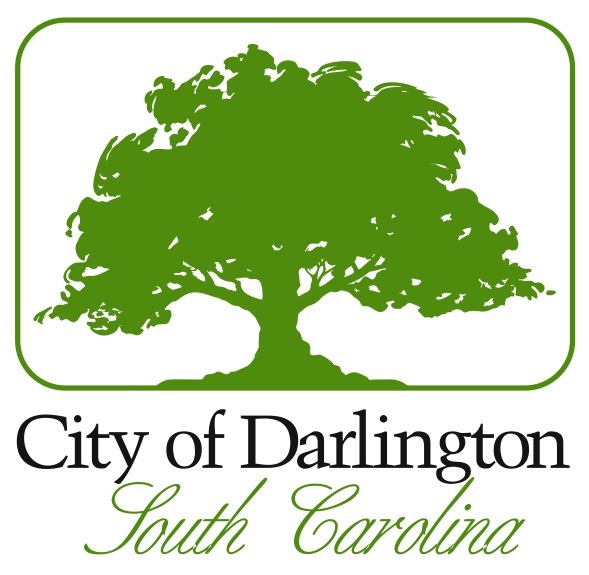 While City Offices will be restricted to staff and appointments until further notice, individuals are encouraged to do all business by phone or email during this event. City staff will be available by phone and email, and essential services will not be interrupted. You can find updates here.
You may call the following numbers with service-related issues
Emergencies, call 911
Business Licenses - 843-398-4000 ext. 101
Permits - 843-398-4029
Water/Sewer, Normal Business Hours, - 843-398-4040
Water/Sewer, After 5 p.m., - 843-758-1127
Fire, Non-emergency - 843-398-4013
Police, Non-emergency - 843-398-4026
Municipal Court - 843-398-4004
Streets & Sanitation - 843-398-4035
Media Inquiries - 843-992-1561
You may still pay your utility bill or traffic citation online here. City staff will disinfect public areas more frequently and have hand sanitizer available in public buildings. Garbage, recycling, and yard debris collection will remain on regular schedule.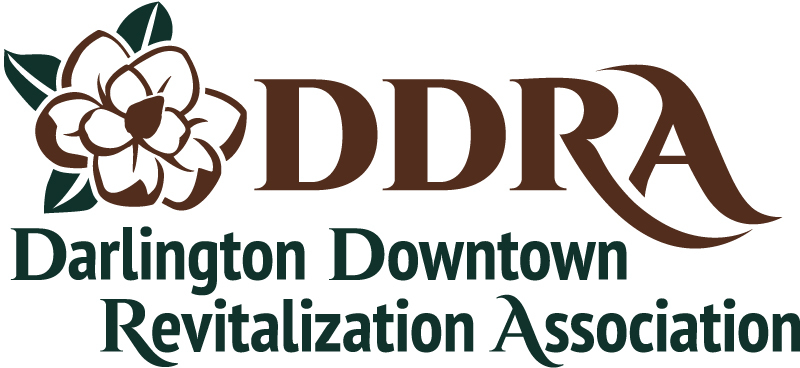 Download the DDRA Membership Application here. Download a Map Location Form for your business. Return to info@buildupdarlington.org or DDRA, P.O. Pox 57, Darlington, SC 29540.
To have your event listed on our websites, please email info@buildupdarlington.org or call 843-398-4000 the week prior to your event. The DDRA office has moved to City Hall, 400 Pearl St. If you need us, call 843-992-1561 or email info@buildupdarlington.org. Thanks!