03/12/2021
Spring Sale & Car Show starts today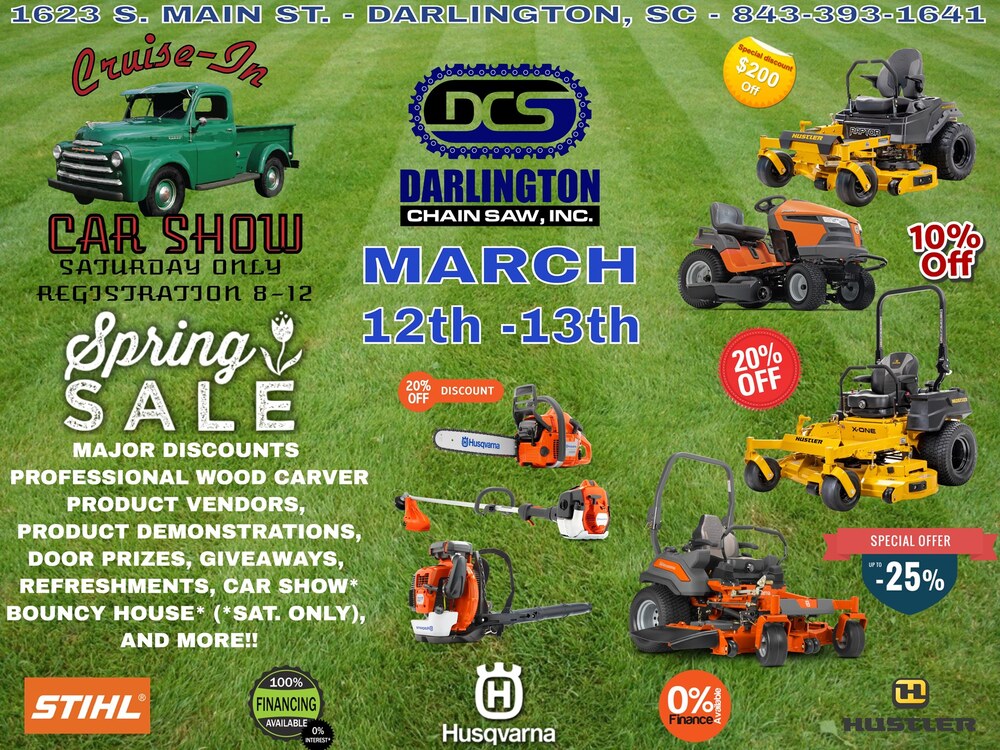 Spring arrives in Darlington with the wonderful weather this week, Daylight Savings Time on Sunday, and with the Spring Sale & Car Show at Darlington Chainsaw beginning today!
Discounts, door prizes, refreshments, chainsaw wood carving, and product demonstrations both Friday and Saturday at the shop, 1623 S. Main St., Darlington.
Then, cruise-in for the Car Show, bouncy house for the kids, and more on Saturday. Registration for the show will be 8 a.m. to 12 noon.