09/28/2020
Weekly Update City of Darlington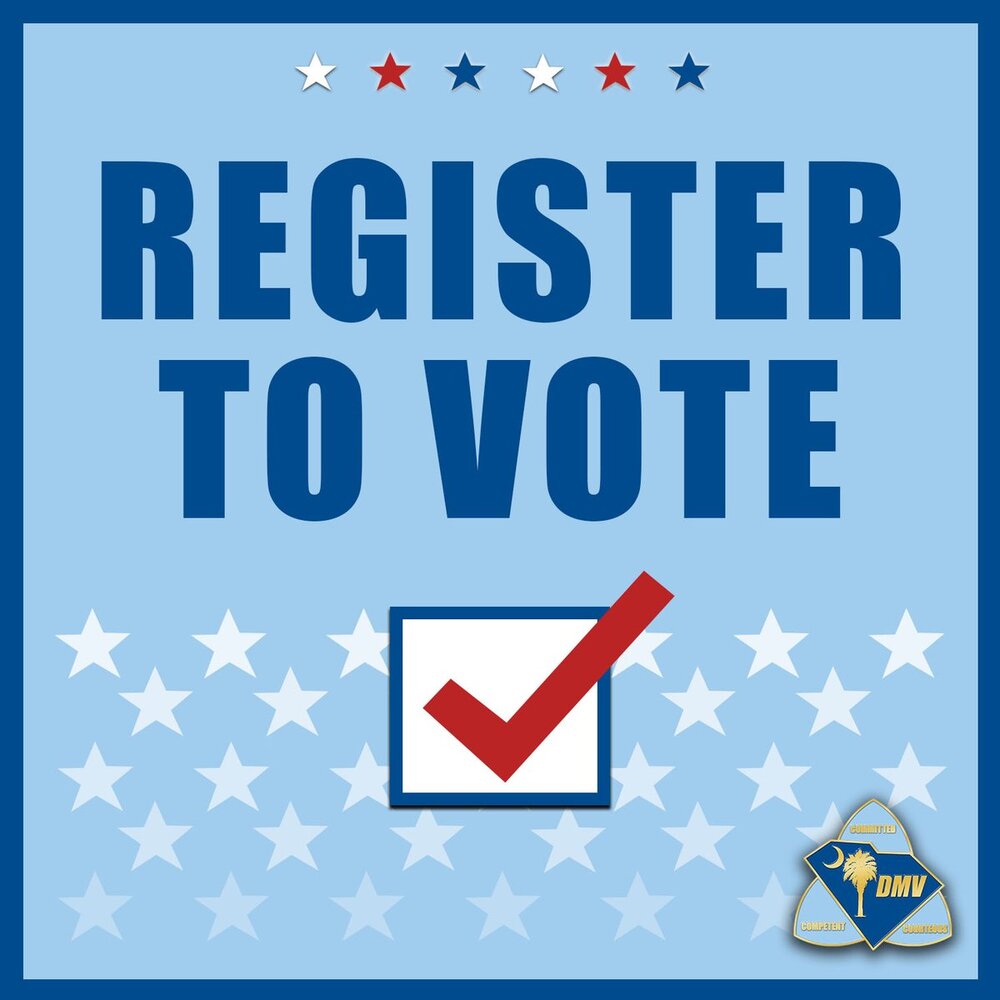 The final day to register to vote for the presidential election of 2020 in South Carolina is Oct. 4.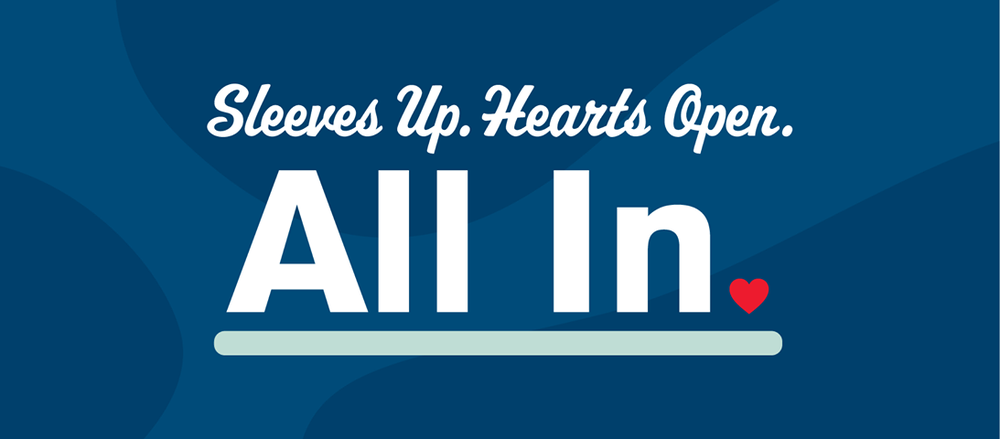 There is a critical need for Blood Donor Ambassadors! Volunteer at blood drives or join our mission-critical volunteer positions to carry out other aspects of our lifesaving work. The American Red Cross has a high-priority need for Blood Donor Ambassadors to continue delivering services to our communities. These volunteers welcome visitors to Red Cross facilities or blood drives and take their temperature before they enter. We can use your help right now! Please go to www.redcross.org/volunteer to join today.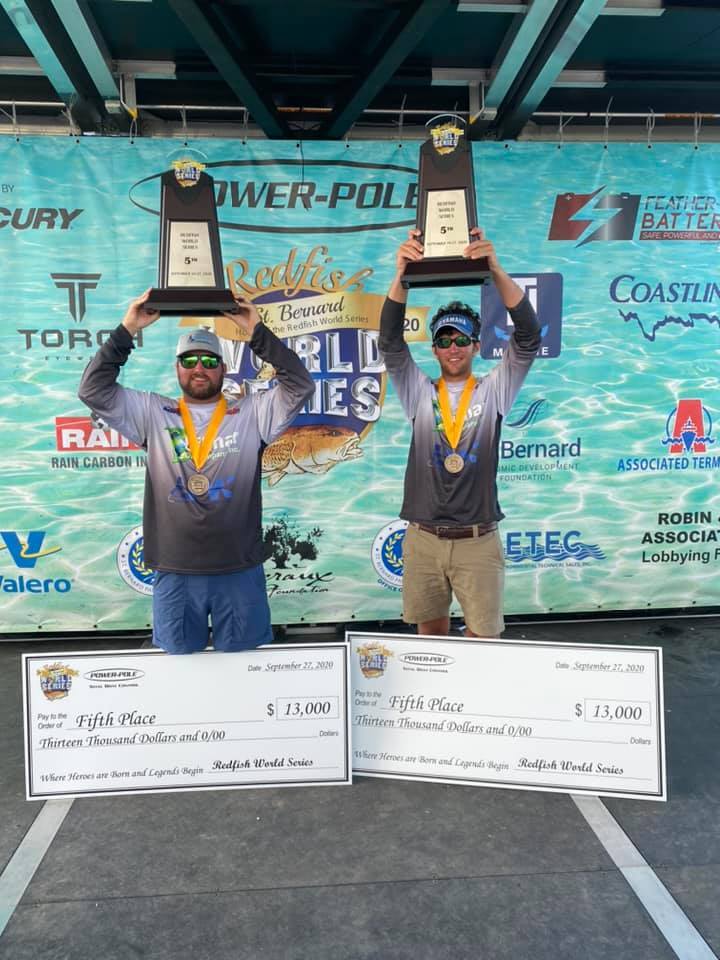 Congratulations to Hank Edwards and Ian Matthews placing Fifth in the Redfish World Series in Louisiana!
PolyQuest adding PET processing line at Darlington plant. Officials anticipate the new line will come on-line by the third quarter of 2021.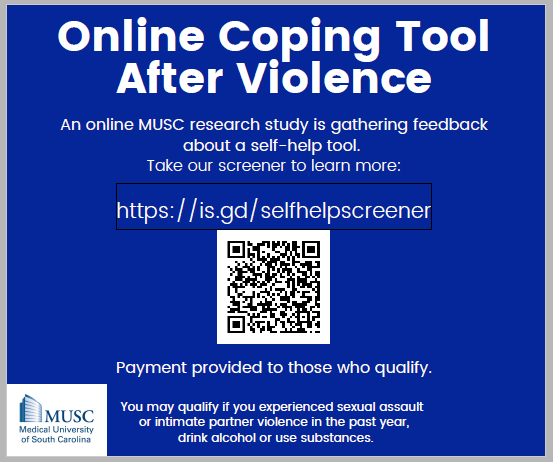 Online self-help tool after sexual assault and intimate partner violence. A new research study at MUSC is available. Payment provided. All online. Call or text Dr. Christine Hahn at 843-518-2875 or click for online screener here.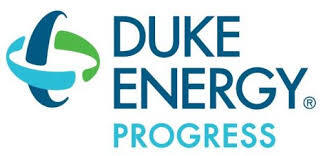 Duke Energy has made information on Lake Robinson available through the Lake View mobile app and on its lake information webpage.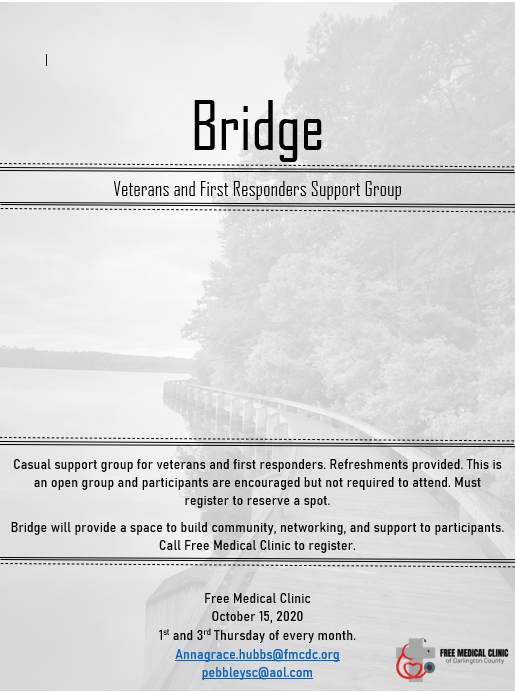 The Bridge, a casual support group for first responders and veterans. Meets on the first and third Thursday of every month beginning in October at 6 p.m. at the Free Medical Clinic, 203 Grove St., Darlington. Registration required: 843-398-0060 or annagrace.hubbs@fmcdc.org
Do you have youth who love and want to learn how to cook? Even better, do you want your youth to learn how to cook healthy, delicious recipes? Well, South Carolina 4-H has the MOST EXCELLENT opportunity for you and your youth! Now until January 2021, SC 4-H is hosting a monthly Healthy Lifestyles video contest where we want to see your best homemade cooking videos! Registration is FREE, and youth do not have to be 4-H members to enter (although we encourage youth to join 4-H in their county). Entering is easy and all the information you need can be found on our Healthy Lifestyles and Safety webpage. Once you make your cooking video, please submit you video through Google forms HERE. Entries will be entered into a raffle to win 4-H cooking prizes.
SUICIDE PREVENTION MONTH
September is Suicide Prevention Month, which makes this a good time to think about ways we can help prevent suicide. Suicide is a growing public health crisis. In 2018, suicide was the fourth overall leading cause of death among people age 10-54 and took the lives of more than 48,000 people in the US. Rates of suicide have increased 35% between 1999 and 2018. National Suicide Prevention Month is a opportunity to raise awareness about suicide and the role we all can play in prevention.
Warning signs include:
Feeling like a burden
Being isolated
Increased anxiety
Feeling trapped or in unbearable pain
Increased substance use
Looking for a way to access lethal means
Increased anger or rage
Extreme mood swings
Expressing hopelessness
Sleeping too little or too much
Talking or posting about wanting to die
Making plans for suicide
What to do if you feel someone is preparing to commit suicide:
Ask them.
Keep them safe.
Be there for support.
Help them connect. You can start with the National Suicide Prevention Lifeline (1-800-273-8255).
Follow up.
Suicide prevention is everyone's business. Just as there is no single cause of suicide, there is no single solution. Take steps today to learn the warning signs and how to get help. Speak to a medical provider or one of CareSouth Carolina's Behavioral Counselors for more help.

Today
McLeod Mobile 3D Mammography Unit will be at the Free Medical Clinic of Darlington County, 500 W. Carolina Ave., Hartsville, from 9 a.m. to 4 p.m. Sept. 28. Register in advance by calling 843-332-0422.
Alcoholics Anonymous meets weekly at 8 p.m. Monday nights at Trinity United Methodist Church in Darlington. Use the Orange Street entrance. Info: 843-395-6897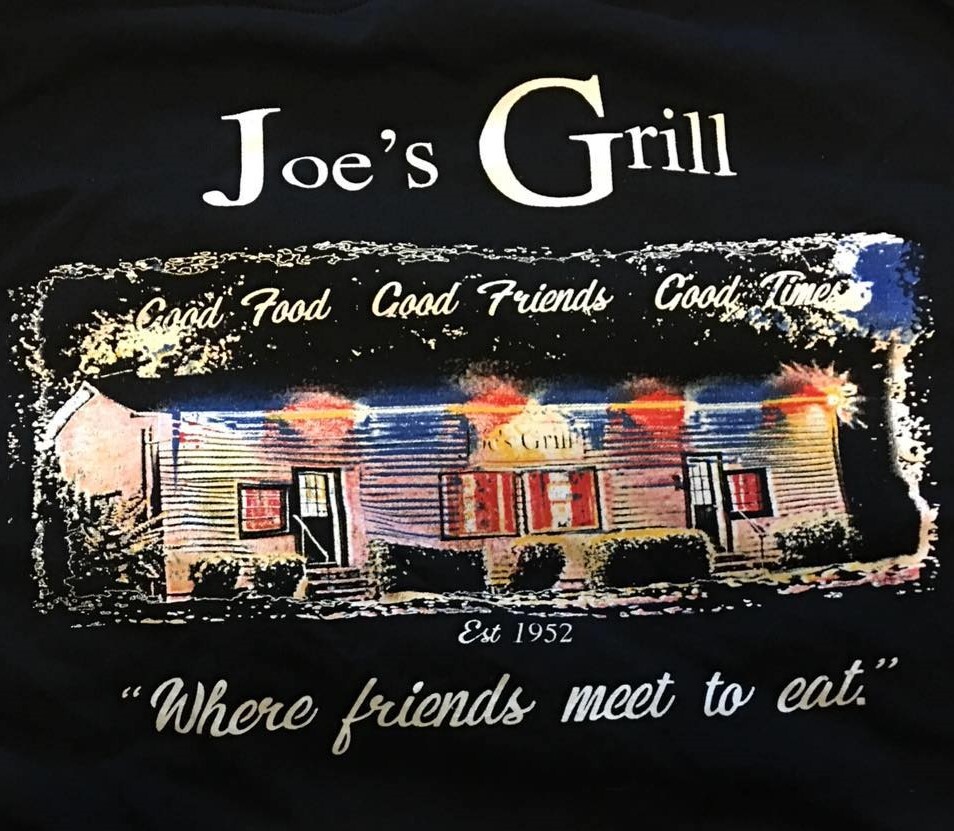 Monday Night is Spaghetti Night at Joe's Grill, 306 Russell St., Darlington. Served with salad, bread, and tea for $8.95.
Pickle Ball at Darlington Country Club, 125 Country Club Road, Darlington, will be held at 7 p.m. Mondays, Tuesdays, and Fridays.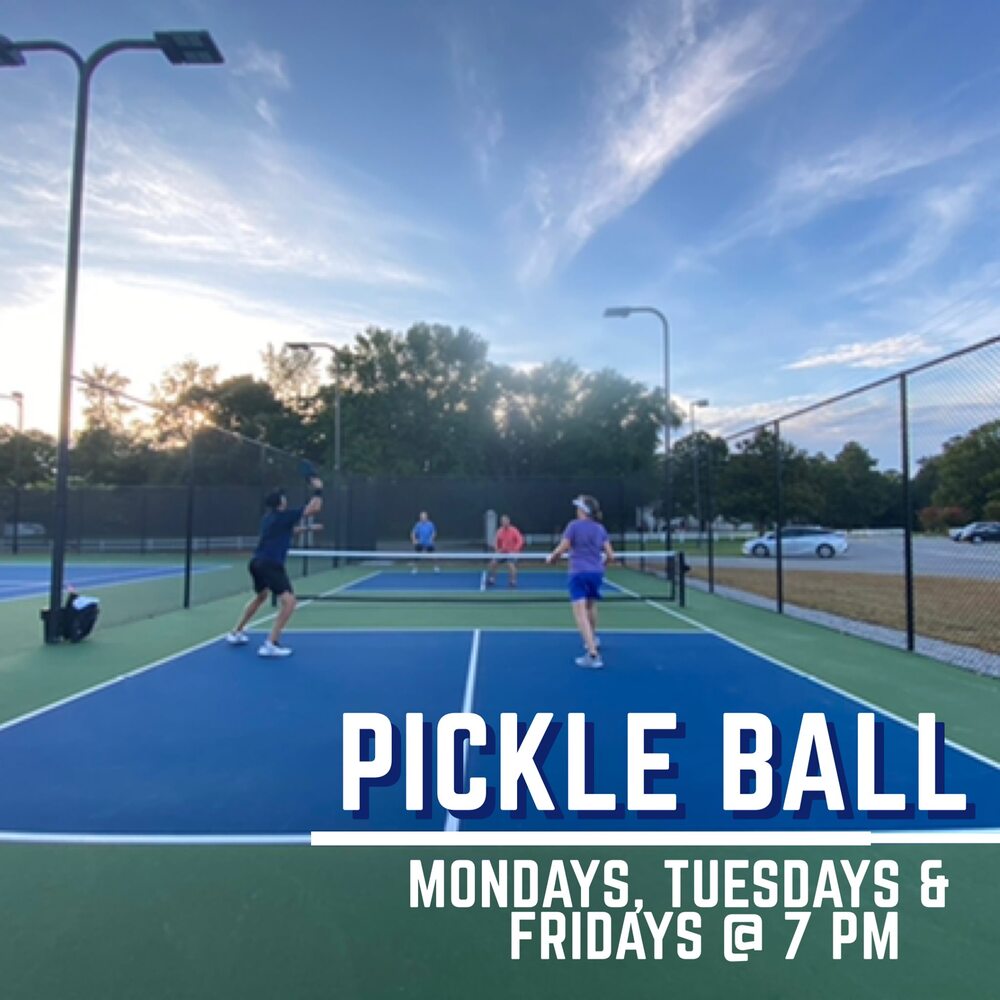 Tuesday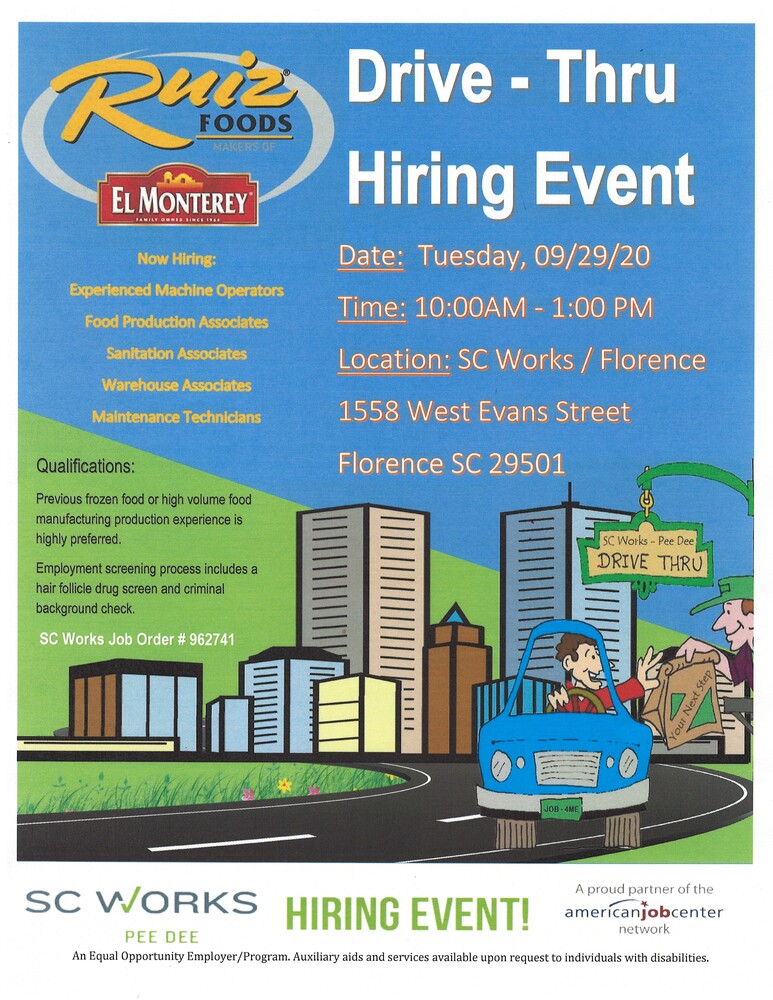 The Rotary Club of Hartsville meets at 1 p.m. Tuesdays at Pam's Restaurant, 1009 W. Bobo Newsome Hwy., Hartsville.
What role will Medicare play in your retirement? Join Nancy Matthews and Edward Jones Investments for a virtual seminar and learn about Medicare Coverage and traditional medical expenses at 12 noon Tuesday, September 29. RSVP to Nancy.Matthews@edwardjones.com or 843-398-5991 to receive the Zoom link. #medicare #socialsecurity #taxes #lifeinsurance #financialplanning #healthcare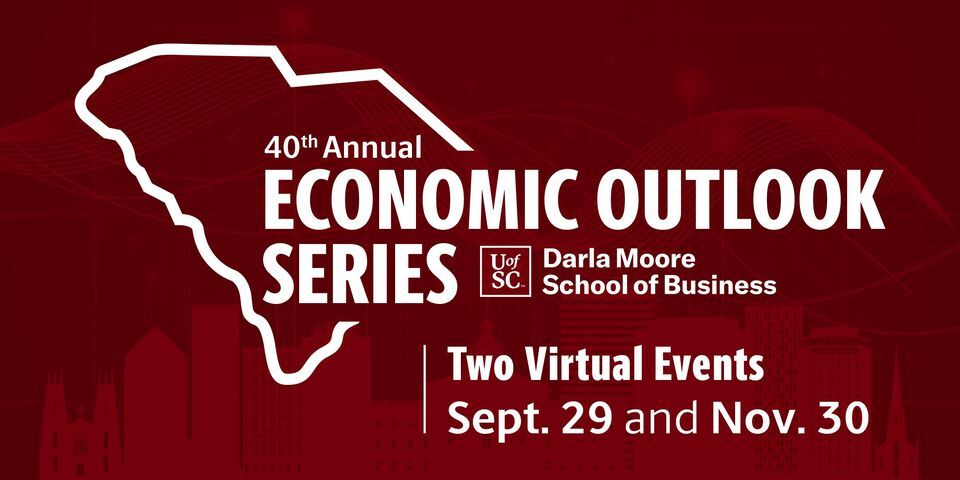 The 40th Annual Economic Outlook Series features two virtual events at noon on Tuesday, Sept. 29, and Monday, Nov. 30. Cost is $30 to attend both events or $20 to attend one event.
Darlington Country Club will continue to have Tuesday Family Night dinner from 5:30 to 7 p.m. at 125 Country Club Road. Now our Members can bring the kids out for a fun filled night while they enjoy a quite dinner. 843-393-2196.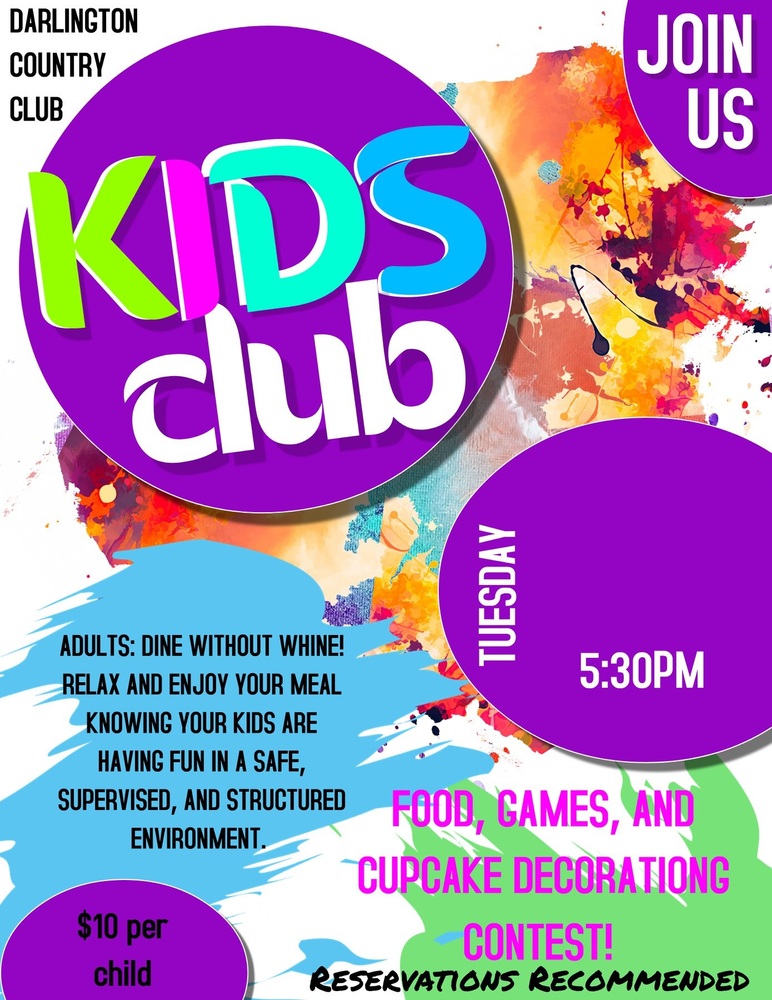 Pickle Ball at Darlington Country Club, 125 Country Club Road, Darlington, will be held at 7 p.m. Mondays, Tuesdays, and Fridays.
Joe's Grill celebrates Wing Night with 50-cent wings for supper on Tuesday nights at 306 Russell St., Darlington. Dine-in only.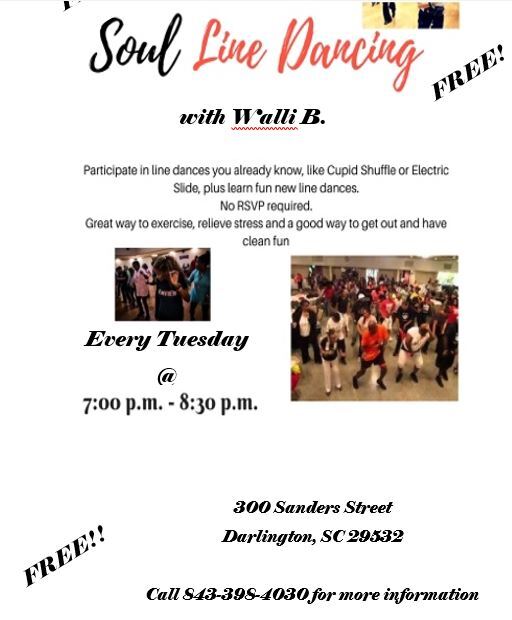 Wednesday
Today, Sept. 30, is the deadline to complete the Census.
Sunrise Rotary Club of Hartsville meets every other Wednesday at 7:30 am at Hampton Inn & Suites of Hartsville. The Rotary Club of Hartsville is a part of District 7770 of the Eastern South Carolina. (843) 229-2729 or hartsvillesunriserotary@gmail.com
Darlington County 4-H announces its first virtual home canning workshop from 10 a.m. to 2 p.m. Wednesday, September 30. The workshop will focus on canning jams, jellies, and soft spreads. This workshop will be held online via Zoom. Participants are encouraged to can along with the instructor during the workshop. Upon registration, participants will receive a link to review the course PowerPoint prior to the live workshop. A separate link will also be given to attend the live workshop via Zoom. Class size is limited to 10 participants so that instructors can provide individual assistance in canning during the session. Please register early at this website.
St. Matthew's Church will hold a Virtual Men's Bible Study at 7 a.m. on Wednesdays and a Virtual Women's Bible Study at 12 Noon on Wednesdays.
Darlington Country Club will continue to serve lunch Tuesday, Wednesday and Thursday for its Members at 125 Country Club Road.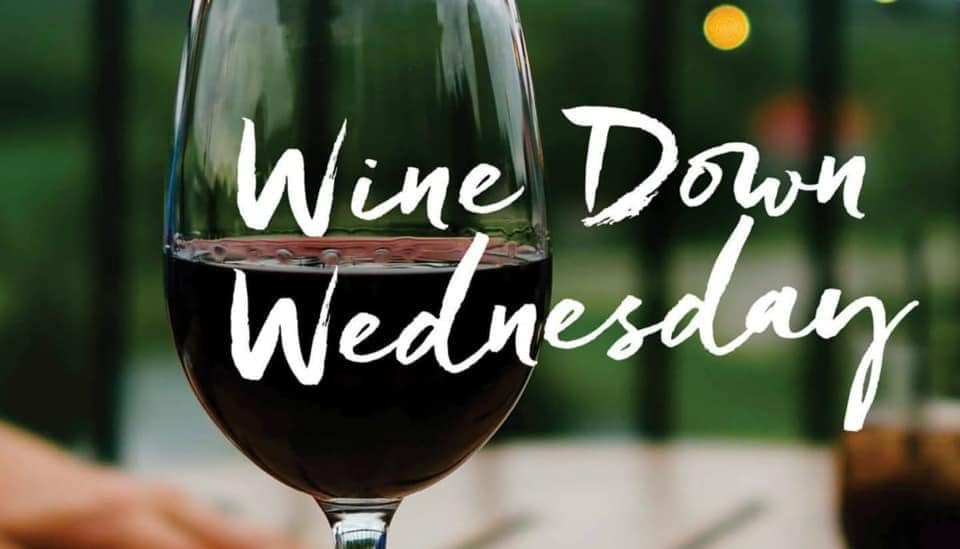 Enjoy Wine Down Wednesdays at Chianti's Wings & Things, 124 Cashua St., Darlington, from 4 to 9 p.m. with wine and wing specials.
Wednesday Night Dogfight begins each week at 5:30 p.m. at Darlington Country Club. Register at the Pro Shop by 5 o'clock. Food provided.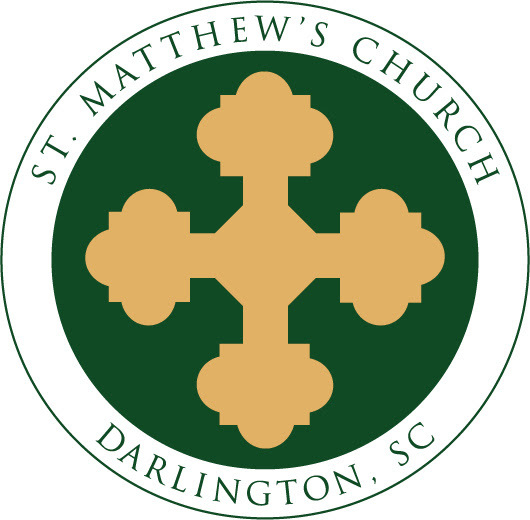 St. Matthew's Church will hold Virtual Church at 5:30 p.m. on Wednesdays.
St. Matthew's Church will hold a Foundation Class at 6:15 p.m. virtually and at The Purple Fish, 110 E. Hampton St. (Mask required)
Thursday
The Rotary Club of Darlington meets at noon on Thursdays at the Darlington Country Club, 125 Country Club Road. On Oct. 1, Mr. Goodson will give a presentation on the new history museum to be built in Darlington.
Darlington Kiwanis Club will meet at 1 p.m. Oct. 1 and every other Thursday at Darlington Country Club, 125 Country Club Road, Darlington. Speaker: Cop Blue host Daniel Watson.
Fahrenheit 225 will have Trivia & Rock Bingo Night on Thursdays beginning at 7 p.m. Pick up to-go orders at 26 Public Square, Darlington. Call in take-out orders at (843) 944-0321.
Al-Anon, a fellowship of adult relatives and friends of alcoholics for mutual support, will meet at 8 p.m. on Thursday at the Hartsville AA Hut, 310 S. McFarland St. Info: 843-992-2981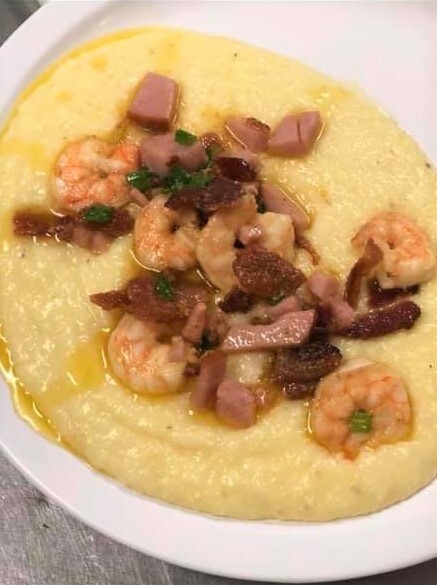 Enjoy classic Shrimp-N-Grits (or pork chip and grits) at Joe's Grill on Thursday nights at 306 Russell St., Darlington.
Friday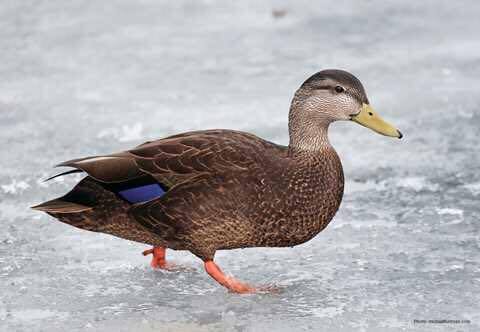 Ducks Unlimited Black Creek Chapter Annual Conservation Banquet will be held Friday, Oct. 2, at Hartsville Skating Arena, 301 S. Marquis Highway, Hartsville. Gold sponsors enjoy early access at 6:30 p.m. with doors open for the public at 7 o'clock. Tickets are $40 single or $65 couple. Previously purchased ticket holders, please contact your committee member, Trey Atkinson 843-858-0751 or Jack Bryan 843-858-0546 to exchange your ticket for a valid ticket
Each Friday, Excel Gymnastics and Tumble Academy will be having Fun Gym from 7 p.m. to 9 p.m. at the academy, 102 Lamar St., Hartsville. Games, prizes, fun and more. Cost is $15. Pizza and drinks can be added for an additional $2.50. Open to the public. For ages 3 and up. Info: (843)-917-0022
Don't leave town for a nice dinner! You can enjoy a steak dinner every Friday night at Joe's Grill, 306 Russell St., Darlington.
Saturday
The Darlington Soup Kitchen is open from 8 a.m. to 9:30 a.m. Saturday mornings at 586 W. West Broad St.
Carolina Pines presents a virtual childbirth preparation class on from 9 a.m. to 4 p.m. Saturday, Oct. 3, via Zoom. You will need to download the Zoom app on your device to access the class. Once registered, you will receive an email with the zoom links. Topics to be covered: labor and delivery process, postpartum care, newborn care, breastfeeding, car seat safety/safe sleep, virtual tour of Labor and Delivery Unit, Q&A. REGISTER HERE
Residents of Lamar can come out to the New Life Empowerment Building, 121 Main St., Lamar, beside Jeffords Insurance, to register to vote from 11:30 a.m. to 1:30 p.m. Saturday, October 3. To vote in the election to be held November 3, the deadline to register online is Sunday, October 4. Deadline to register via mail is postmarked by Monday, October 5. Deadline to register in person is Friday, October 2. You may visit the DMV, public assistance offices and state/local election offices. More info: scvotes.org
Hot Springs and Andy & Oneida are hitting the stage again on October 3 in support of the Michael August for Sheriff campaign at the Raceway Grill, 1207 Harry Byrd Highway, Darlington, on Saturday, October 3, from 6 p.m. to 10 p.m. for food, drinks, and live music. Info: 843-495-3256
Join the Darlington County Republican Party for a Dove Hunt in support of the Republican candidates from noon to 5 p.m. Saturday, October 3, at 3524 Hartsville Hwy, Darlington. Hosted by JD Chaplain for State Senate.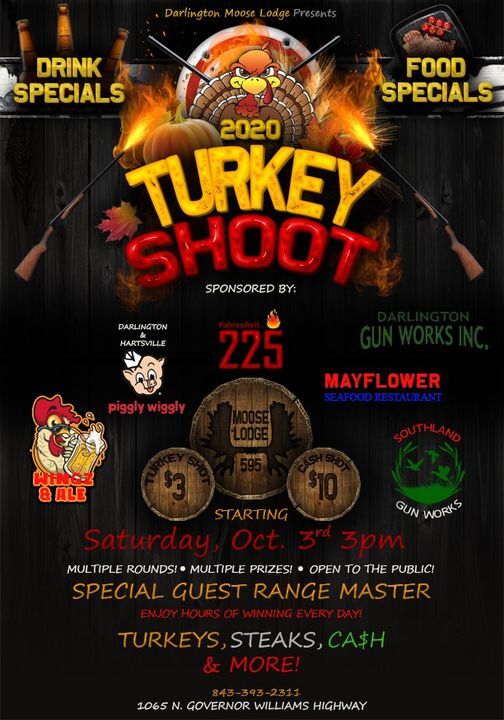 The Darlington Moose Lodge Annual Turkey Shoot returns Saturday, Oct. 3, at 3 o'clock at the lodge, 1065 N. Governor Williams Hwy., Darlington. Huge Prizes, New Range Master, Food and Drink Specials every Saturday! Sponsored by Darlington Gun Works, Piggly Wiggly, Wingz & Ale, Southland Gun Works, Mayflower Seafood Restaurant, and Fahrenheit 225. Come by for a chance to win Turkeys, Gift Cards, TVs, Steaks and more! 843-393-2311
Sunday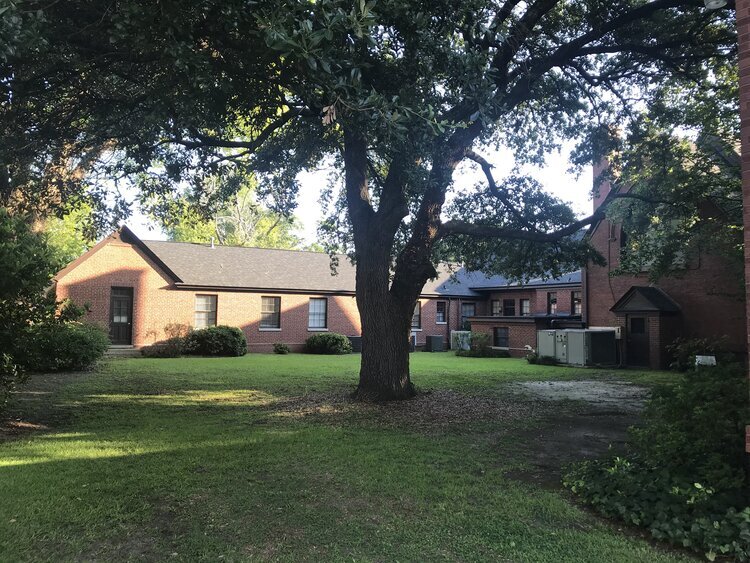 St. Matthew's Church will hold a morning Courtyard Service outside at 8 a.m. on Sundays weather permitting. Please park beside Coxe Building then enter the gate and bring a chair for this early morning service. Virtual Church Service and In-Church Service will be held at 11 a.m. Sundays at the church, 210 S. Main St., Darlington. Please call the Parish Office at 843-393-4112 to reserve a spot.
Drive-In Worship Service at 10 a.m. Sundays at Trinity United Methodist Church, 126 Pearl St. This service is for those who do not feel comfortable coming into church building but still want to be in the same place on Sunday Mornings! All are welcome!
Parking Lot Church in the grassy area behind the ball field at 10:30 a.m. at Mechanicsville Baptist Church. There will be ushers directing you where to park your vehicle. Once parked, please tune your radio to 102.5FM. All are welcome.
Wesley Chapel United Methodist Church in Lamar will hold services at 11 a.m. in person or online. Masks required in person. (843) 332-1188.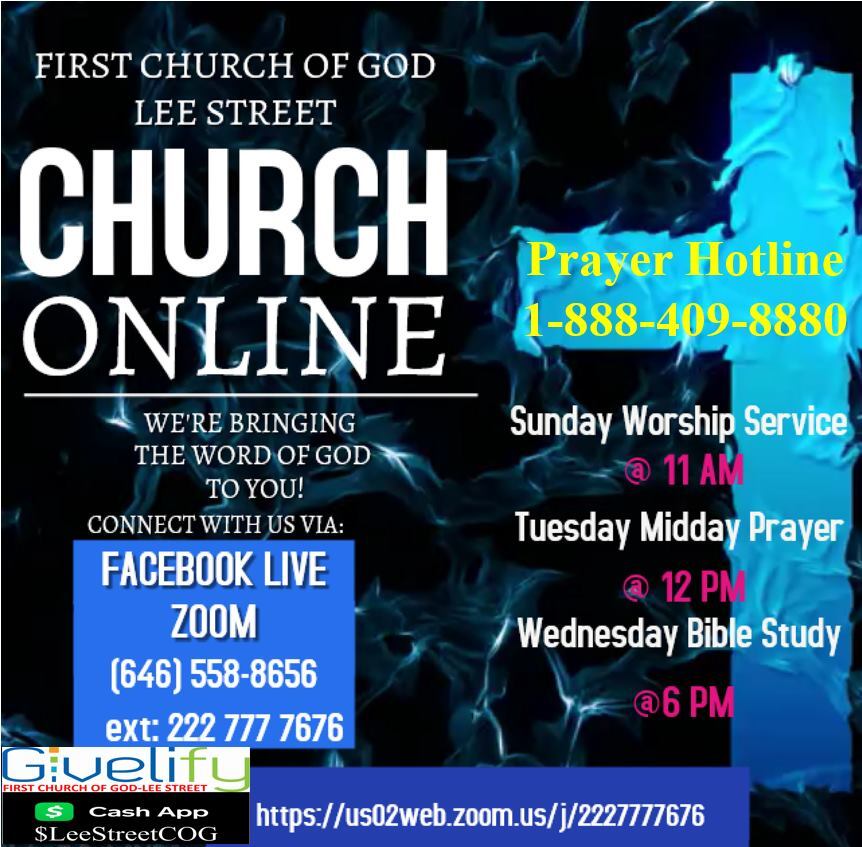 Children's Activities begin at 5 p.m. Sundays with Kids for Christ at the Kid Central Building then share the love of God with them through teaching and songs from 6 to 7 p.m. for Children's Musical Practice at Central Baptist Church, 512 Spring St., Darlington.
Mark Your Calendar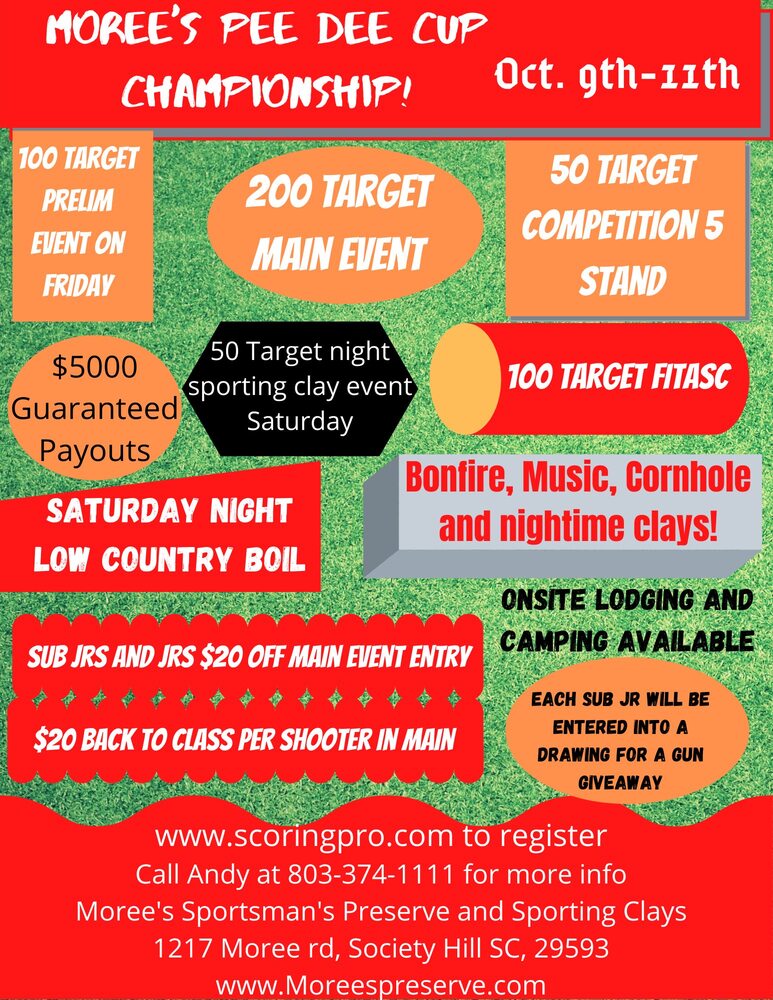 The Pee Dee Cup Championship will be held Oct. 9-11! Everyone that preregisters and shoots will be put into a drawing for 1 free night of lodging and a 300 target countdown card from Moree's! Notice also, that due to the generosity of sponsors, we will be offering a $5000 guaranteed purse on this shoot! Sign up today at www.scoringpro.com! You Don't want to miss it! We will also be working to add a separate rotation for the Youth Shooters that are shooting their SCTP trap qualifier Saturday, so don't let that stand in your way

Join your friends and family for a wonderful fall evening to raise funds for Darlington County Humane Society's Raise the Woof Campaign to build a proper animal shelter on Friday, October 9, at Oak Manor Inn, 314 E. Home Ave., Hartsville. VIP Hour: 5:30 to 6:30 p.m. General Admission: 6:30 to 9:30 p.m.
Law Enforcement and faith leaders will join forces for a Faith Walk at 10 a.m. Saturday, Oct. 10, beginning at South Main Street and Broad Street and ending with a program at the Public Square. All are welcome.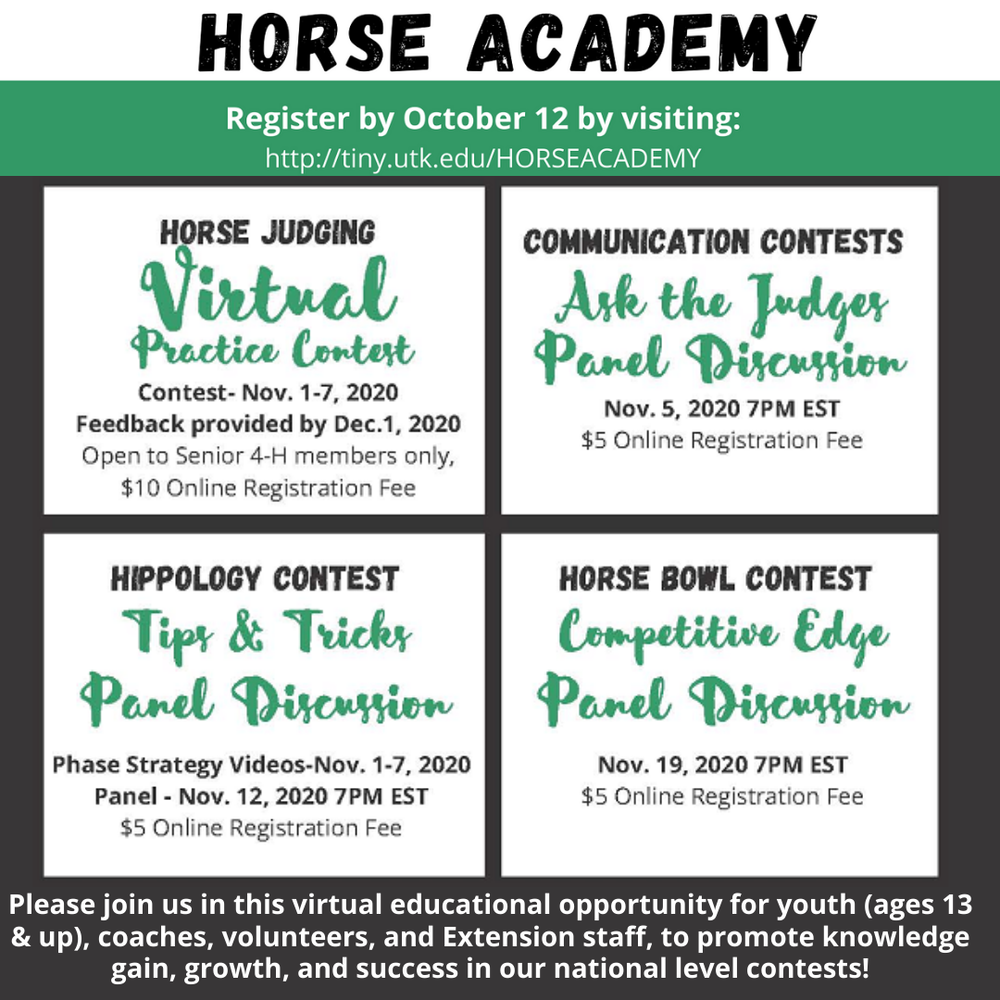 Darlington County 4-H is excited to announce this virtual educational opportunity! Register HERE by October 12!
Fall Mission Fair & BBQ Fundraiser from 11 a.m. to 7 p.m. Friday, Oct. 16, at Mechanicsville Baptist Church, 2364 Cashua Ferry Road, Darlington.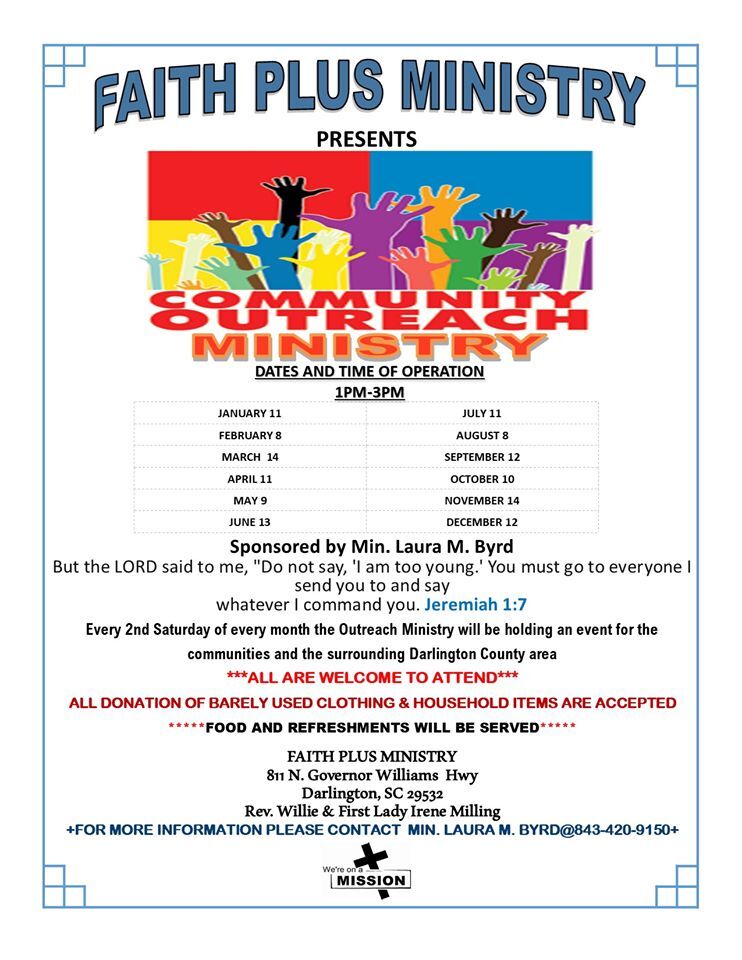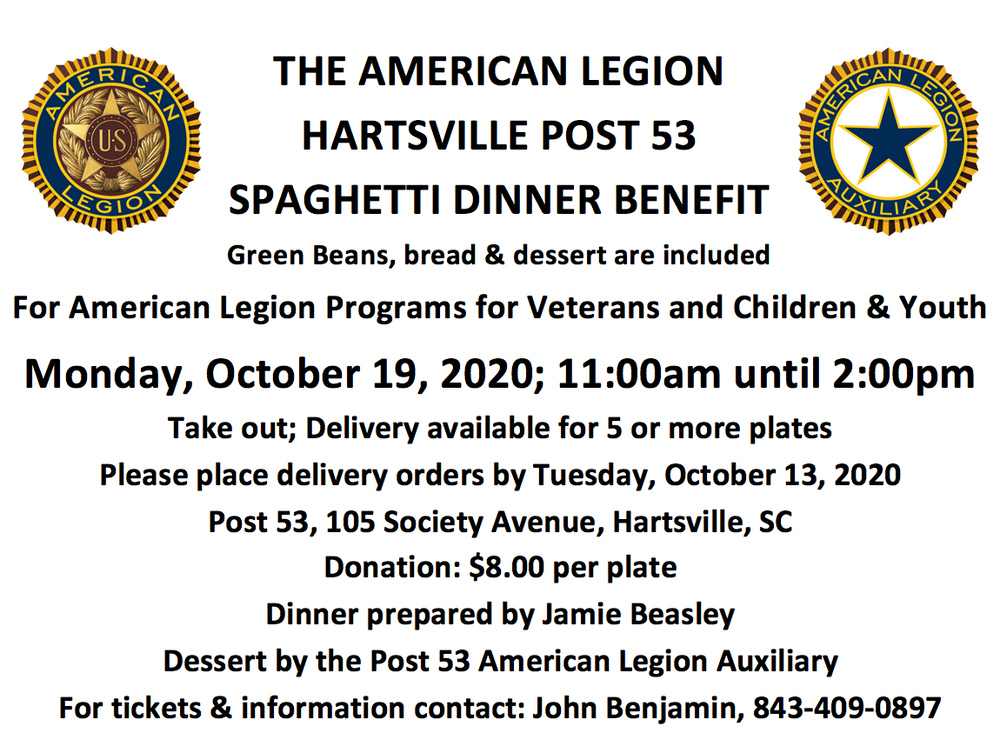 Fido Fixers will come to Hartsville on October 28. Please visit the website for a full list of services and prices - and to schedule appointments.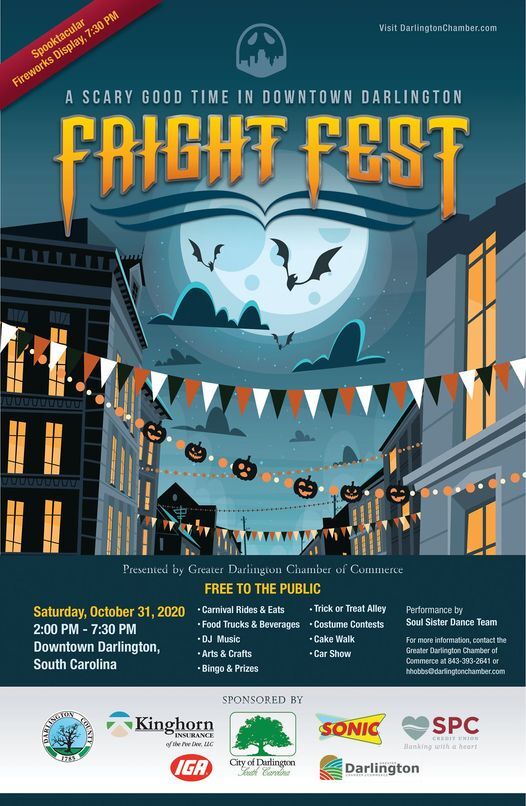 The Greater Darlington Chamber of Commerce presents Fright Fest on Saturday, Oct. 31, in downtown Darlington from 2 to 7:30 p.m. with fireworks capping the evening. Vendor Application
BUSINESS OPERATIONS & CAPACITY
Click here for a list of what businesses are operating and at what capacity. Please send information to info@buildupdarlington.org or text 843-992-1561 to update a listing. We will continue to update this link, www.buildupdarlington.org/covid19, as we get information.
Darlington County Courthouse will be restricted to appointment only to maintain social distancing requirements. Call 843-398-4100
City of Darlington Offices will be restricted to appointment only to maintain social distancing requirements. Call 843-398-4000
Palmetto Disaster Recovery Offices are opened in Marion and Conway with limitations. To apply, applicants must contact one of these two offices to schedule an appointment. For residents of Darlington County, applicants would need to contact the Marion Office at 803-609-1164 or 843-731-3550.
GENERAL COVID-19 INFORMATION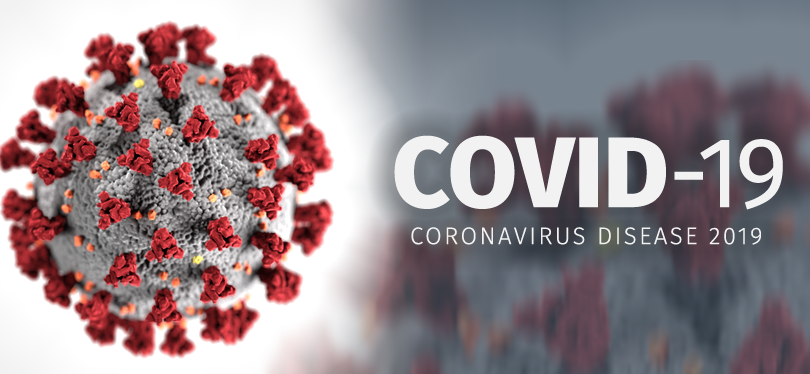 For general information about COVID-19, the World Health Organization, U.S. Centers for Disease Control and Prevention and South Carolina Department of Health and Environmental Control are trusted sources of information. We encourage you to visit their websites for the most current and correct information.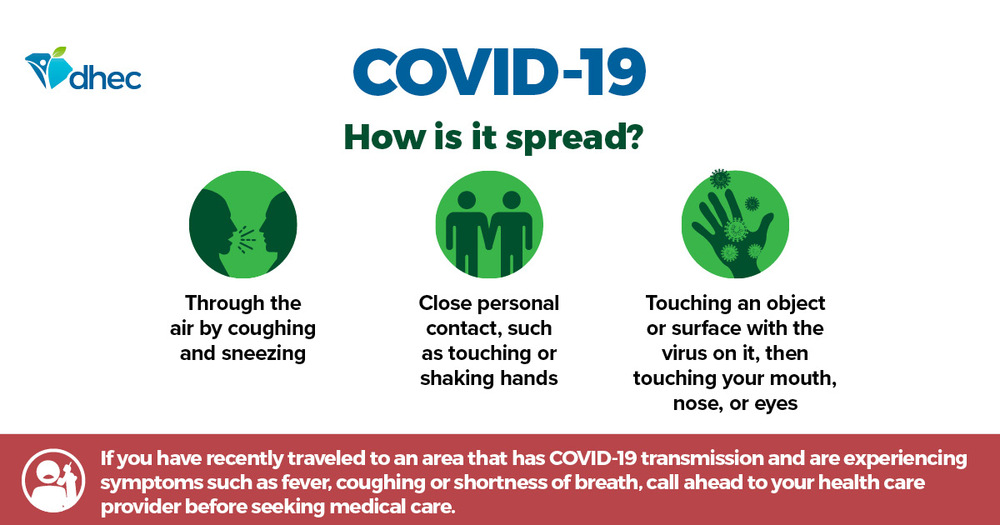 DHEC Careline 855-472-3432: Get answers to common questions about the Corona Virus from 8 a.m. to 6 p.m. seven days a week.
If you are sick, MUSC Health offers a Virtual Visit to determine if you should leave home to seek medical attention if you think you may have been exposed to the Corona Virus. Use promo code "COVID19" at this link.
CITY SERVICES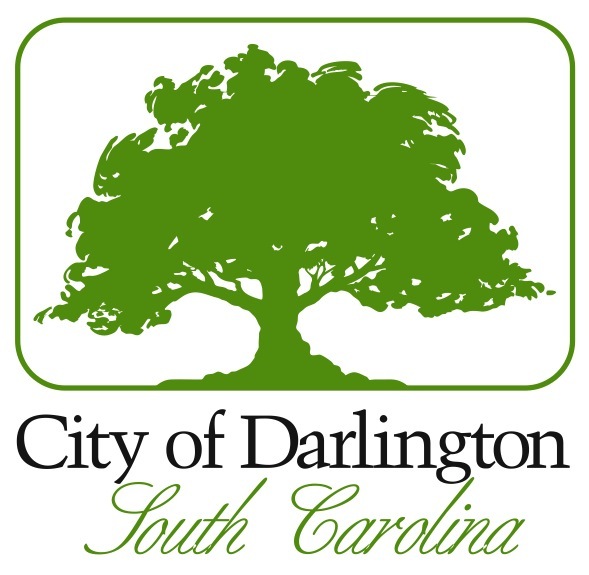 While City Offices will be restricted to staff and appointments until further notice, individuals are encouraged to do all business by phone or email during this event. City staff will be available by phone and email, and essential services will not be interrupted. You can find updates here.
All City offices are restricted to essential personnel only.
You may call the following numbers with service-related issues
Emergencies, call 911
Business Licenses - 843-398-4000 ext. 101
Permits - 843-398-4029
Water/Sewer, Normal Business Hours, - 843-398-4040
Water/Sewer, After 5 p.m., - 843-758-1127
Fire, Non-emergency - 843-398-4013
Police, Non-emergency - 843-398-4026
Municipal Court - 843-398-4004
Streets & Sanitation - 843-398-4035
Media Inquiries - 843-992-1561
You may still pay your utility bill or traffic citation online here. City staff will disinfect public areas more frequently and have hand sanitizer available in public buildings. Garbage, recycling, and yard debris collection will remain on regular schedule.
CITY COURT RESUMES. Municipal Court will be held twice a day on Monday, Tuesday, and Wednesday at 9 a.m. and 2 p.m. at City Hall, 400 Pearl St., Darlington.
Due to COVID-19, the following rules will be in place:
Only 25 defendants in the courtroom at a time.
Everyone will be required to wear a face mask before entering.
Social distancing will be enforced.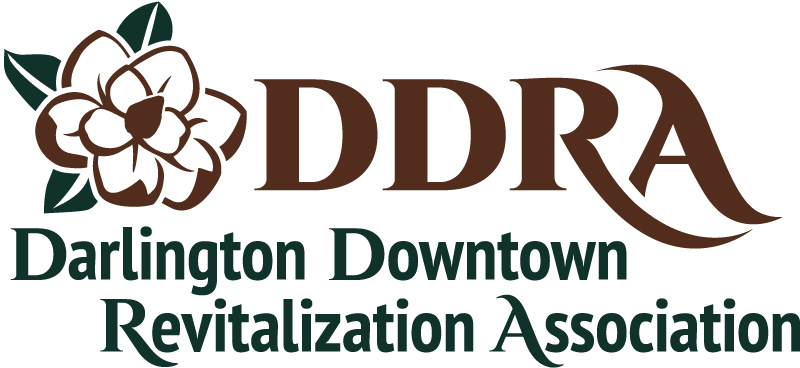 Download the DDRA Membership Application here. Download a Map Location Form for your business. Return to info@buildupdarlington.org or DDRA, P.O. Pox 57, Darlington, SC 29540.
To have your event listed on our websites, please email info@buildupdarlington.org or call 843-398-4000 x 103 by the week prior to your event.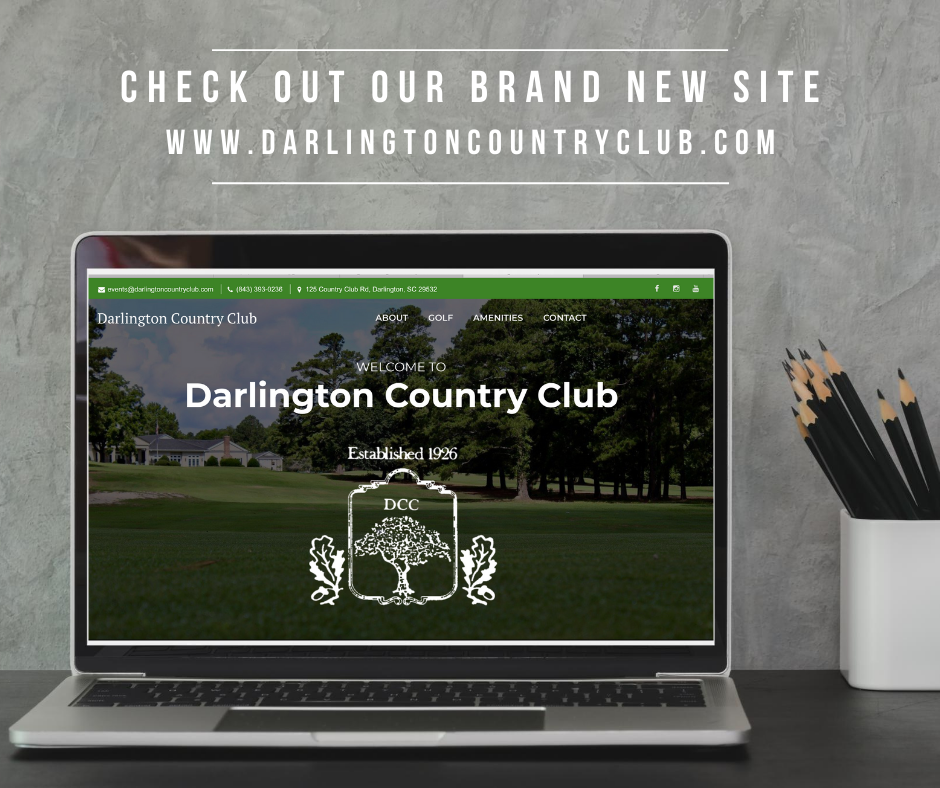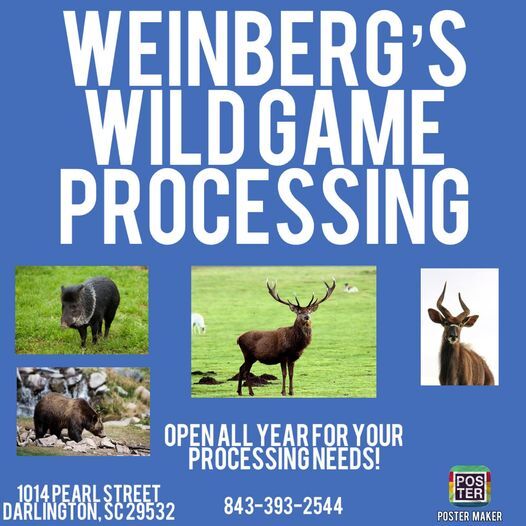 Established in 1956, family owned, Thad Weinberg's Sausage makes our sausage using our family recipe. We sell pork products as well as process wild game at 1014 Pearl St. In Darlington. (843) 393-2544