09/24/2020
Lake Robinson information available on Lake View mobile app and lakes webpage
Lake Robinson water levels available online and via app
Users can opt-in for notifications on releases
HARTSVILLE, S.C. - Duke Energy has made information on Lake Robinson available through the Lake View mobile app and on its lake information webpage.
Last year, Duke Energy released its Lake View app to provide information, including lake levels and scheduled flow releases, for lakes and rivers managed by the company. The app covers Lake Keowee and Lake Jocassee in the Keowee-Toxaway basin as well as other Duke Energy-managed lakes and rivers. Due to local interest, Lake Robinson has been added to this list beginning in fall 2020.
Lake Robinson is a 2,250-acre lake in Chesterfield and Darlington Counties. The lake was created by the Company in 1960 with construction of the dam, which impounded Black Creek. The original purpose of the lake was to provide cooling water for what was Robinson unit 1, a coal plant that was retired in 2012. Since Robinson Nuclear Plant began operating, the lake has provided cooling water for that plant. It also serves as a recreational lake for the community.
The free app is available at Google Play and the App Store. Search "Duke Energy Lake View" and download. Information is also available online HERE.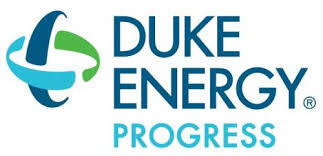 Duke Energy Progress
Duke Energy Progress, a subsidiary of Duke Energy, owns nuclear, coal, natural gas, renewables and hydroelectric generation. That diverse fuel mix provides about 12,700 megawatts of owned electric capacity to approximately 1.6 million customers in a 32,000-square-mile service area of North Carolina and South Carolina.
Duke Energy (NYSE: DUK), a Fortune 150 company headquartered in Charlotte, N.C., is one of the largest energy holding companies in the U.S. It employs 30,000 people and has an electric generating capacity of 51,000 megawatts through its regulated utilities, and 3,000 megawatts through its nonregulated Duke Energy Renewables unit.
Duke Energy is transforming its customers' experience, modernizing the energy grid, generating cleaner energy and expanding natural gas infrastructure to create a smarter energy future for the people and communities it serves. The Electric Utilities and Infrastructure unit's regulated utilities serve approximately 7.7 million retail electric customers in six states - North Carolina, South Carolina, Florida, Indiana, Ohio and Kentucky. The Gas Utilities and Infrastructure unit distributes natural gas to more than 1.6 million customers in five states - North Carolina, South Carolina, Tennessee, Ohio and Kentucky. The Duke Energy Renewables unit operates wind and solar generation facilities across the U.S., as well as energy storage and microgrid projects.
Duke Energy was named to Fortune's 2020 "World's Most Admired Companies" list, and Forbes' 2019 "America's Best Employers" list. More information about the company is available at duke-energy.com. The Duke Energy News Center contains news releases, fact sheets, photos, videos and other materials. Duke Energy's illumination features stories about people, innovations, community topics and environmental issues. Follow Duke Energy on Twitter, LinkedIn, Instagram and Facebook.