07/24/2020
Hiring Event to be held at NETC Marlboro County Campus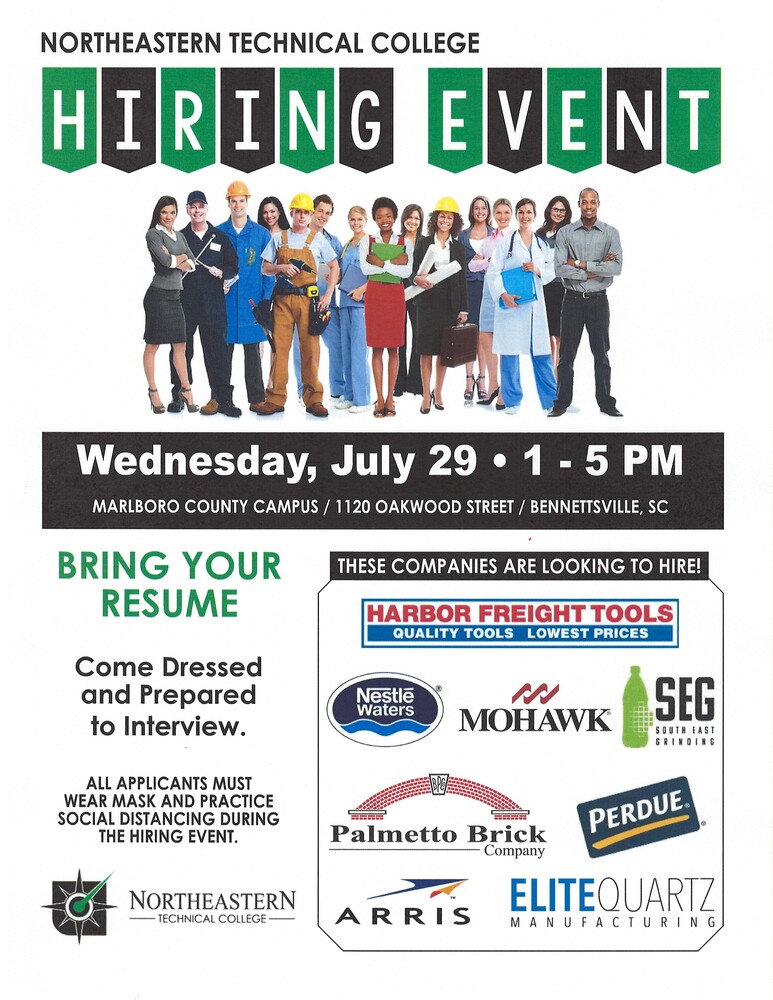 Hiring Event to be held at NETC Marlboro County Campus seeks industry and business partners. NETC would especially like to have representation from the medical entities since medical graduates will be present.
When: Wednesday, July 29
Time: 1-5 p.m.
Where: Northeastern Marlboro County Campus, 1120 Oakwood St., Bennettsville
If any industry, company, or agency wants to participate in the hiring event, please have them contact Sherrie Chapman at schapman@netc.edu to reserve a spot.
Any interviewers will need to provide the following information
Title of Position(s) Open
Number of Positions Open
Rate of Pay
Contact Info
Logo
Video or clip of your industry/company
All of NETC recent graduates in all programs, all unemployed citizens of the area, and all recently displaced workers at Arauco have been contacted.
If you are unable to attend the event, NETC staff can let our interviewees about your need and give them your contact information, BUT NETC would prefer to see you there.
If you have any questions, please call Associate Director of Workforce Development & Special Projects Sherrie Chapman at 843-910-4471 (cell) or 843-921-6922.