05/18/2020
Weekly Update City of Darlington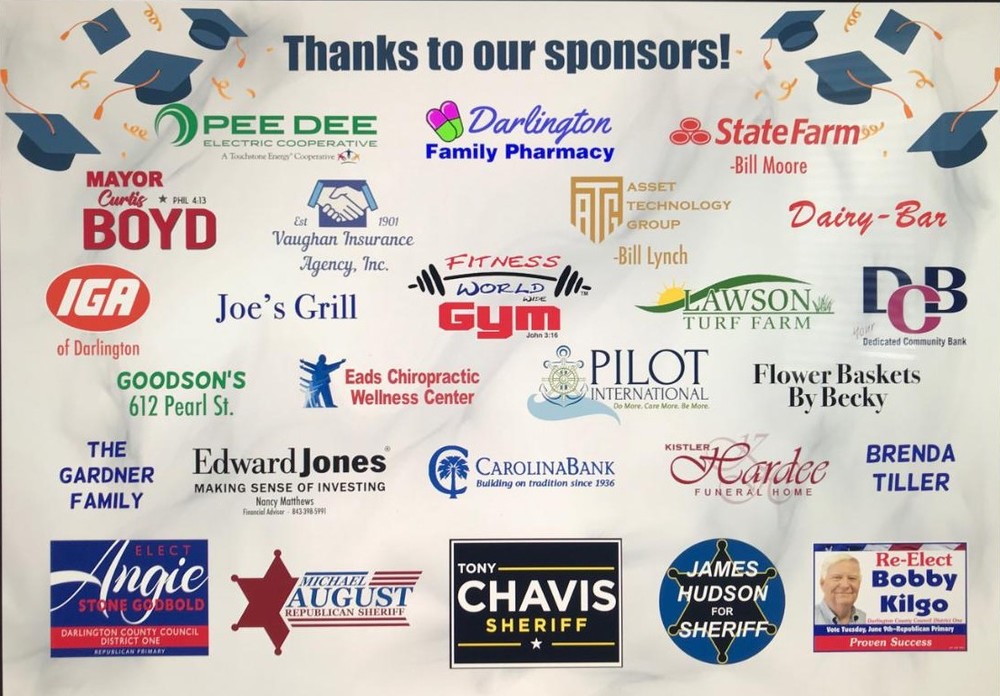 Graduation season will look a bit different this year thanks to COVID 19. In response to that, Mayor Curtis Boyd gathered many in the community to post photos of all the graduating seniors from Darlington on Russell Street. Please drive by and check it out! And please support those businesses who support our community!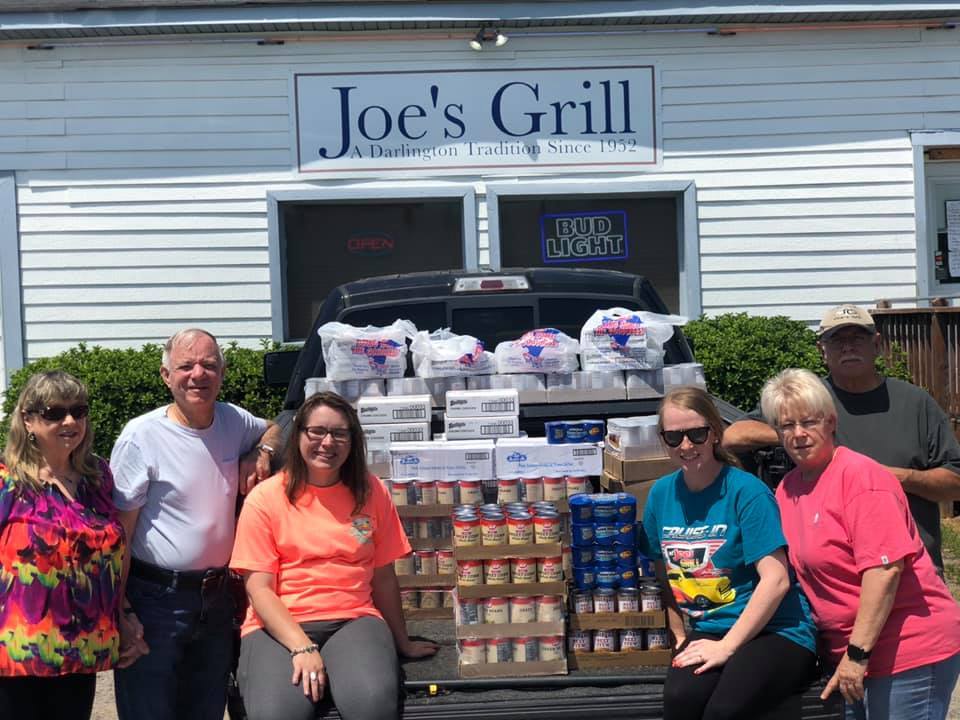 Joe's Grill did a chicken bog fundraiser last Saturday and the proceeds went to the Lords Care of Darlington. We got one big truckload of canned food items to donate! This will be an annual fundraiser and expect a bigger turnout next year! Chicken Bog was done by the famous Joey Saleeby and assisted by Olivia Ridgill, Harriet Bonnoitt, Chelsi Anderson & Earl Ray. Our awesome volunteers Gayle & Mike BeckHam. This couldn't of happened without everyone that was involved and it was all for a good cause. If you would like to donate or help with the Lord Cares of Darlington contact them at 843-395-1001. - with Gayle Beckham, Olivia Ridgill, Harriet Bonnoitt and Joey Saleeby.
Due to COVID-19 and the Governor's Orders, the Annual DDRA Golf Tournament at the Darlington Country Club has been rescheduled for WEDNESDAY, JUNE 24. Enjoy a delicious lunch before heading out for an afternoon of captain's choice golf. Thanks to all our great sponsors! Carolina Bank and Darlington Raceway have presented this event for many years, and we are so thankful! We appreciate the additional support from McLean Marechal Insurance - Nationwide Insurance, Fitness World Gyms, and - new this year - The Coca-Cola Company! Together we can build our community up! If needed, we will reassess the social distancing rules and reschedule the event each month until we can have the tournament
SCDMV will reopen all branches on Monday, May 4. Customers must make an appointment to visit the SCDMV, and appointments can be made at SCDMVonline.com (click 'Schedule an Appointment' in the upper right-hand corner) or by calling 803-896-5000.
Darlington County Courthouse will be restricted to appointment only to maintain social distancing requirements. Call 843-398-4100
As the leading provider of news, information and advertising in the Pee Dee Region today the Morning News is proud to announce the launch of our Local Marketing Grant program. This program offers matching marketing funds to local businesses in the Pee Dee whose livelihood has been impacted by the outbreak of the COVID-19 virus. This program will be available to locally owned and operated businesses impacted by the COVID-19 virus, and will provide advertising grants for use in Morning News' print and digital publications and services. This program builds upon our existing commitment to our local business community through such successful initiatives as our free Buy Local gift card program, our Pick-Up and Delivery Directory for local restaurants offering carry-out and delivery as well as our Shop Local We're Open business pages and online Business Directory. Local grants will range from $250 to $15,000 each month, and will be awarded in April, May and June. Applicants may apply online.
Today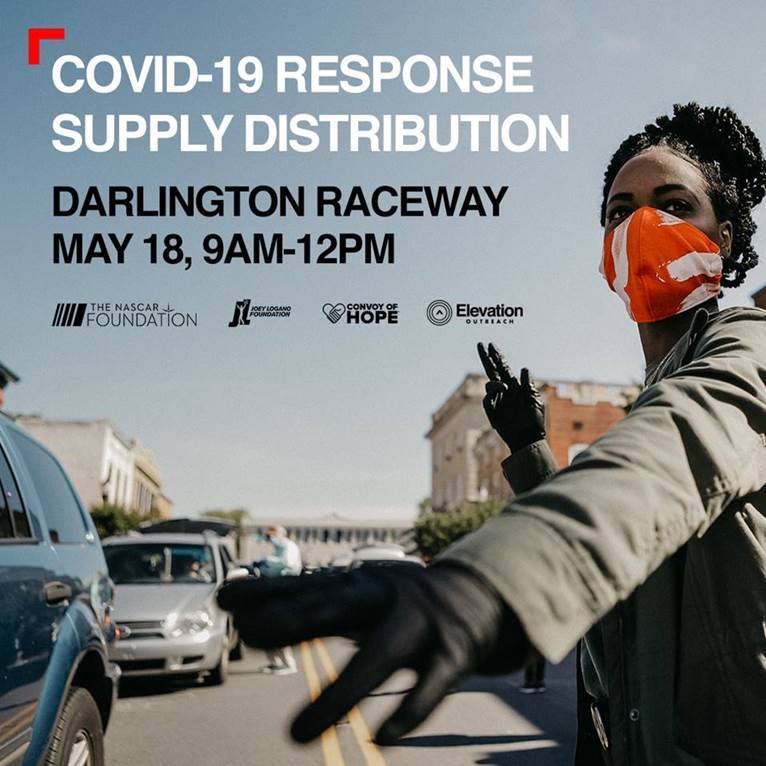 Darlington Raceway is excited to announce that they are partnering with Convoy of Hope, Joey Logano Foundation, Elevation Outreach, and The NASCAR Foundation to host a distribution event from 9 a.m. to noon this Monday in response to COVID-19. https://bit.ly/3dONVba
The Medical University of South Carolina (MUSC) will be conducting free COVID-19 testing in Hartsville at the Byerly Park Sports Complex, 700 Russell Road, from 10 a.m. to 4 p.m. on Monday, May 18. Testing is available at this mobile site in a drive-through or walk-up format for those interested in being tested.
Darlington City Council will hold a budget work session at 6 p.m. Monday, May 18, and 6 p.m. Tuesday, May 19, via Zoom Meetings. Watch live on Facebook.
Darlington County Council will meet on Monday, May 18, 2020, at 6 p.m., at the Courthouse Annex/EMS Building, 1625 Harry Byrd Highway (Hwy. 151), Darlington, SC. Please note that the Darlington County Council Meeting Room is restricted to Darlington County Council Members and required staff only.
Due to the COVID-19 threat, public and media access to the Council meeting will be accomplished by live video stream. Darlington County Council meetings will be live-streamed on Darlington County Council Live Meetings Facebook page and archived on Darlington County website at www.darcosc.com. To access the live stream, go to the County website at www.darcosc.com, scroll to the middle of the page to Feature, and click on the live stream link. To access the archived videos of Council meetings, go to the County website at www.darcosc.com, from the Government tab, click on County Council, then scroll to the Council Meeting Video tab on the left of the page.
Citizen comments are accepted in writing via email to the Clerk to Council at jbishop@darcosc.net or mailed to the County Administrator's Office, 1 Public Square, Room 210, Darlington, SC 29532. Written comments must include your contact information and be received by noon on Monday, May 18. Citizen comments will also be accepted at the meeting via telephone at 843-398-4469 beginning at 5:45 p.m. to be placed on the Citizen Comments roster.
Tuesday
The Darlington County Council on Aging will be providing emergency meals to seniors age 60+ during the Covid-19 crisis. Meals will be available for drive-thru pick up at the Council on Aging locations throughout Darlington County from 10 a.m. to 12 noon each Tuesday. Seniors will be provided a box of free meals, on a first come, first serve basis, at the senior center located in Hartsville, Darlington, Lamar, and Society Hill. Drive-thru service will be offered while supplies last. Check out FACEBOOK or call 843-393-8521. Rain cancels and will be rescheduled. Seniors, family member or caregiver may pick up by providing the senior's ID and required information.
Must be a senior citizen (60+) or taking the meal to a senior citizen
Must be a resident of Darlington County
Must provide name, address, phone number, and a nutrition survey at time of pickup
Only 2 meal boxes per car
Individuals are only permitted one pick-up per week. Each eligible senior must provide a state issued ID to receive a box
Locations:
Darlington, 1032 Pearl Street, in front of Fitness World Gyms
Hartsville Senior Center, 1103 S. Sixth Street, Butler Building
Lamar Nutrition Center, 628 Carterville Hwy., Robert L Grooms Building
Society Hill Nutrition Community Center, 223 Hall Street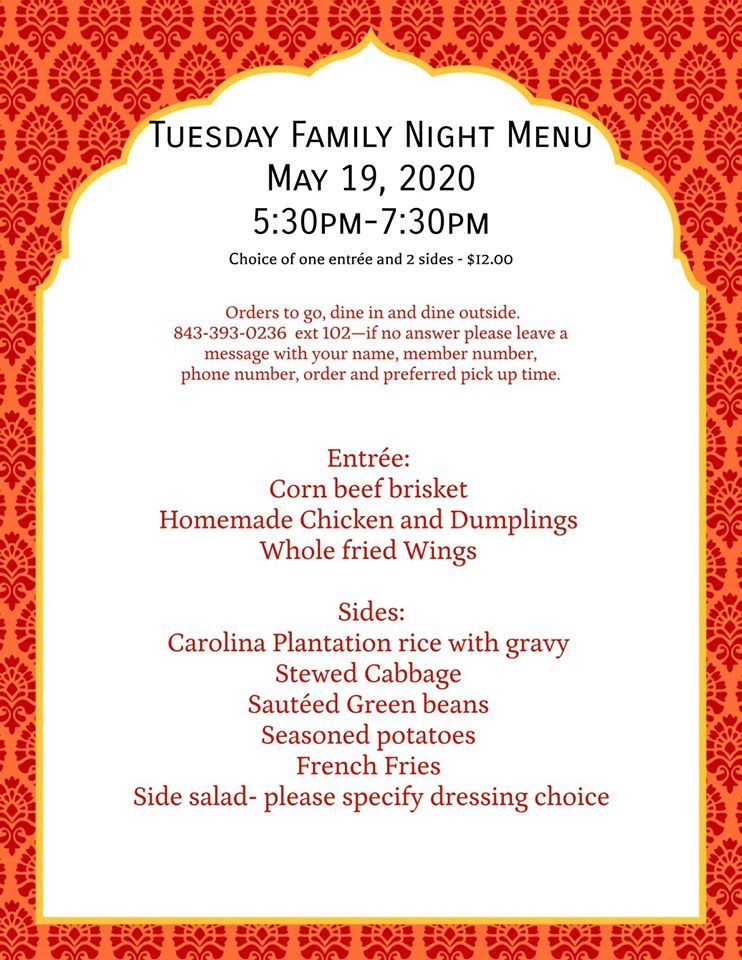 Darlington Country Club will continue to have takeout Tuesday dinner specials from 5:30 to 7 p.m. at 125 Country Club Road. Call before noon Tuesday to order. 843-393-2196
Darlington City Council will hold a budget work session at 6 p.m. Tuesday, May 19, via Zoom Meetings. Watch live on Facebook.
Wednesday
Carolina Clear has brought a Mini-video series: Spring Cleaning your Yard! to its Facebook page each Wednesday at 1 o'clock through the end of May. Each clip is about a minute long and feature different topics to encourage homeowners to take action in their yards to prevent watershed pollution.
Darlington Country Club will continue to serve lunch Wednesday and Thursday for its Members at 125 Country Club Road.
Enjoy Wine Down Wednesdays at Chianti's Wings & Things, 124 Cashua St., Darlington, from 4 to 9 p.m. with wine and wing specials.
Thursday
Fahrenheit 225 will have Isolation Trivia Night on Thursdays with four rounds 30-minute rounds beginning at 6 p.m. Each round will consist of 6 questions worth one point each. Each question will be asked as a separate Facebook post. Submit your answer as a reply. The point will go to the first correct answer. Please reply only once with your answer, and do not add any additional replies to that particular post. Any edited answers will not be scored. Each round's winner will be given a $5 credit at the restaurant. Pick up to-go orders at 26 Public Square, Darlington. Call in take-out orders at (843) 944-0321.
Saturday
The Soup Kitchen is open from 8 a.m. to 9:30 a.m. Saturday mornings at 586 W. West Broad St.
Sunday
Car Church at Two-O-One Pearl Street, the old post office, will be held at 10 a.m. on Sundays. Drive up and tune the radio to 88.7FM to hear the service.
Parking Lot Church in the grassy area behind the ball field at 10:30 a.m. at Mechanicsville Baptist Church. There will be ushers directing you where to park your vehicle. Once parked, please tune your radio to 102.5FM. All are welcome.
Central Baptist Church, 512 Spring St., encourages believers to drive thru with their offering each Sunday after Pastor Tim Coker's sermon between 11:30 a.m. and 12:30 p.m. (843) 393-8581
Other churches are streaming services online. Send us the links to your services, and we will distribute them each week. Email info@buildupdarlington.org
Mark Your Calendar
SPC Credit Union will reopen lobby access at its Darlington Branch: 609 N Main Street, Darlington, on May 26. The lobby will close from noon to 2 p.m. for enhanced cleaning. You can find more details in a FAQ provided at our website, spccu.org/covid-19reopening.
Carolina Pines Regional Medical Center is partnering with The Blood Connection to host a blood drive from 10 a.m. to 4 p.m. Wednesday, May 27, outside the hospital, 1304 W. Bobo Newsom Hwy., Hartsville. Those who give blood will be tested for COVID-19 antibodies. During this time, we will also be hosting a plasma collection event for recovered COVID-19 patients. To register to donate whole blood, visit thebloodconnection.org and search for sponsor name Carolina Pines Regional Medical Center. To register to donate convalescent plasma, please contact The Blood Connection at 864-751-1168 to schedule an appointment. You must bring documentation of your positive test.
Affordable Preventative Vet Clinics visit Tractor Supply, 1527 S. Main St., Darlington, from 1 p.m. to 2:30 p.m. June 21 and on the third Sunday of each month. (THRU August, then Sept. 13)
BUSINESS OPERATIONS & CAPACITY
Click here for a list of what businesses are operating and at what capacity. Please send information to info@buildupdarlington.org or text 843-992-1561 to update a listing. We will continue to update this link, www.buildupdarlington.org/covid19, as we get information.
GENERAL COVID-19 INFORMATION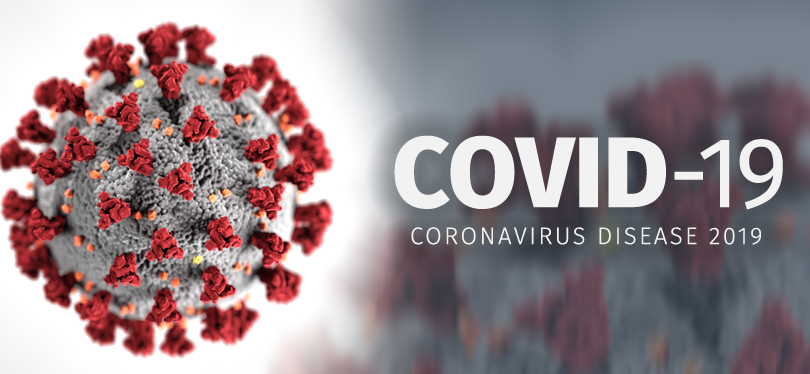 For general information about COVID-19, the World Health Organization, U.S. Centers for Disease Control and Prevention and South Carolina Department of Health and Environmental Control are trusted sources of information. We encourage you to visit their websites for the most current and correct information.
DHEC Careline 855-472-3432: Get answers to common questions about the Corona Virus from 8 a.m. to 6 p.m. seven days a week.
If you are sick, MUSC Health offers a Virtual Visit to determine if you should leave home to seek medical attention if you think you may have been exposed to the Corona Virus. Use promo code "COVID19" at this link.
CITY SERVICES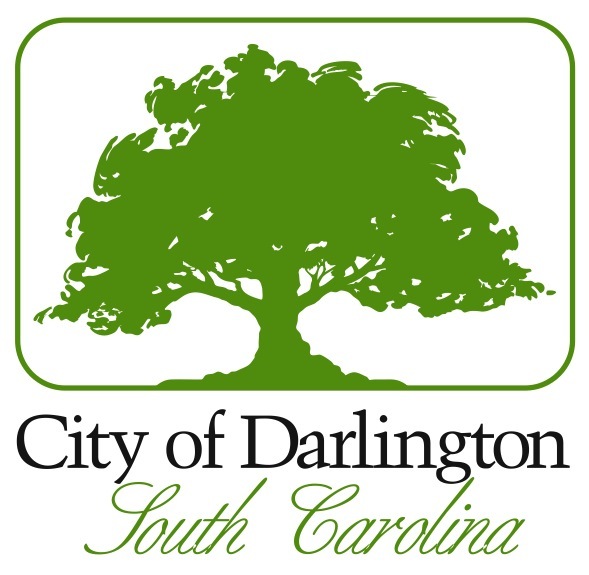 While City Offices will be closed through at least Monday, May 22, individuals are encouraged to do all business by phone or email during this event. City staff will be available by phone and email, and essential services will not be interrupted. You can find updates here.
All City offices are restricted to essential personnel only.
You may call the following numbers with service-related issues
Emergencies, call 911
Business Licenses - 843-398-4000 ext. 101
Permits - 843-398-4029
Water/Sewer, Normal Business Hours, - 843-398-4040
Water/Sewer, After 5 p.m., - 843-758-1127
Fire, Non-emergency - 843-398-4013
Police, Non-emergency - 843-398-4026
Municipal Court - 843-398-4004
Streets & Sanitation - 843-398-4035
Media Inquiries - 843-992-1561
You may still pay your utility bill or traffic citation online here. City staff will disinfect public areas more frequently and have hand sanitizer available in public buildings. Garbage, recycling, and yard debris collection will remain on regular schedule.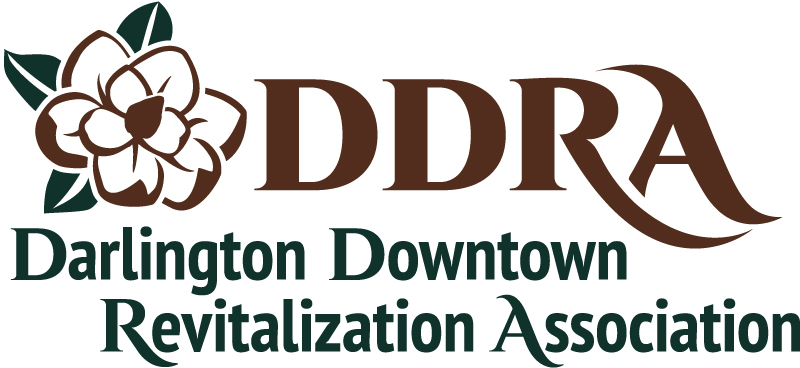 Download the DDRA Membership Application here. Download a Map Location Form for your business. Return to info@buildupdarlington.org or DDRA, P.O. Pox 57, Darlington, SC 29540.
To have your event listed on our websites, please email info@buildupdarlington.org or call 843-398-4000 x 103 by the week prior to your event.