12/30/2019
Weekly Update City of Darlington
CITY AND COUNTY CLOSINGS & TRASH COLLECTION. In observance of New Year's Day, City and County Offices will be closed Jan. 1. The Landfill and Solid Waste Collection Centers will close at 1 p.m. on Dec. 31, and all day on Jan. 1. Residential city trash collection will run on its normal schedule. The Wednesday commercial city trash collection for Jan. 1 will run on Jan. 2.
LAST CHANCE TO ENTER TO WIN ONE OF THREE $100 FUEL CARDS! Send in your entry forms and receipts this week. Winners will be notified the week of January 6.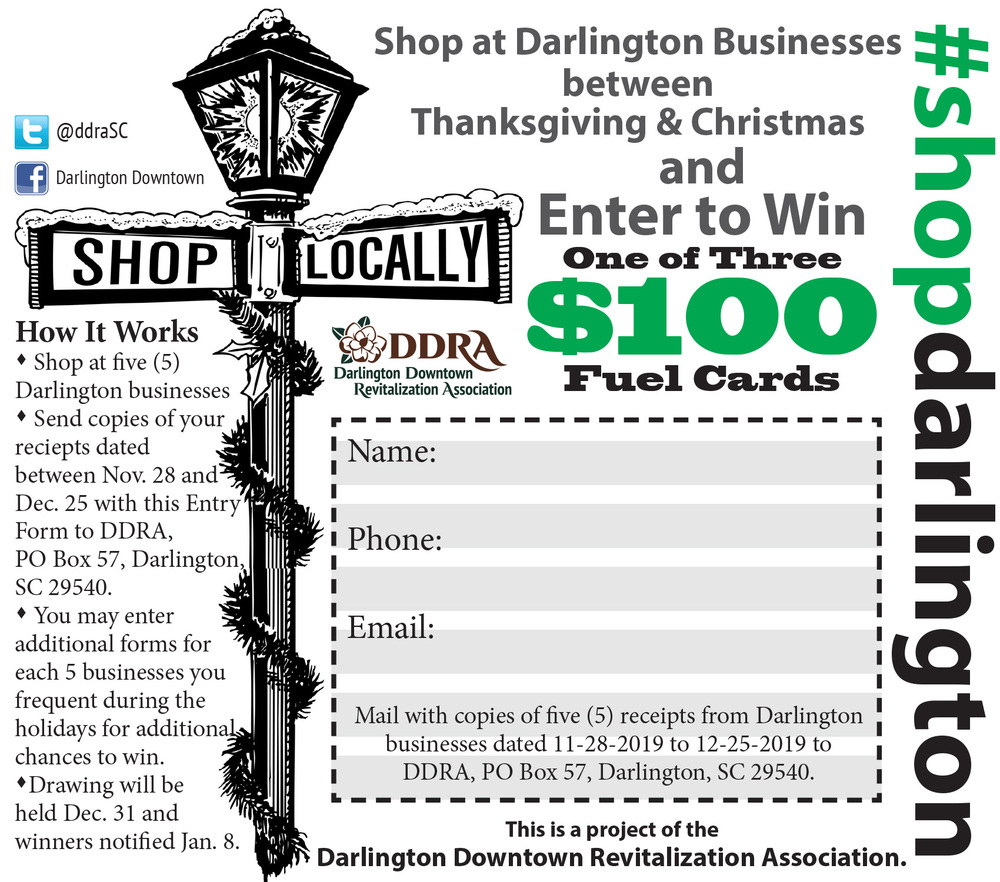 On parade day there is excitement, sparkle and music but it is the days that follow that are the true meaning of the Darlington Rescue Squad Christmas Parade. Every dollar of profit from the parade is divided between the Darlington Humane Society and a family that the Squad sponsors for Christmas. Our members gather together at our local Walmart and spend 2 hours having the best time buying for children that we do not even know. With lists and budgets in hand we seek out the best deals so that Santa is able to deliver a mountain of gifts. The Squad, along with the Darlington Cruisers Car Club and Polly Hubbard, were able to donate a stretcher worth of food, lots of laundry detergent and a check for $500 (from the Cruisers) to the Darlington County Humane Society. So next year when you see our parade ride by you will know it is not all about the floats and balloons, it is about a child's smile or a puppy's full belly.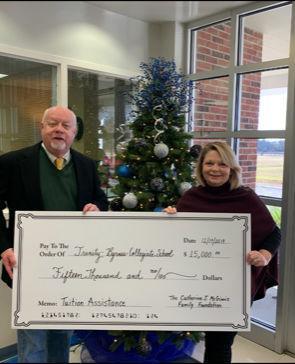 Trinity-Byrnes receives $15,000 donation from Dan and Arlene McGinnis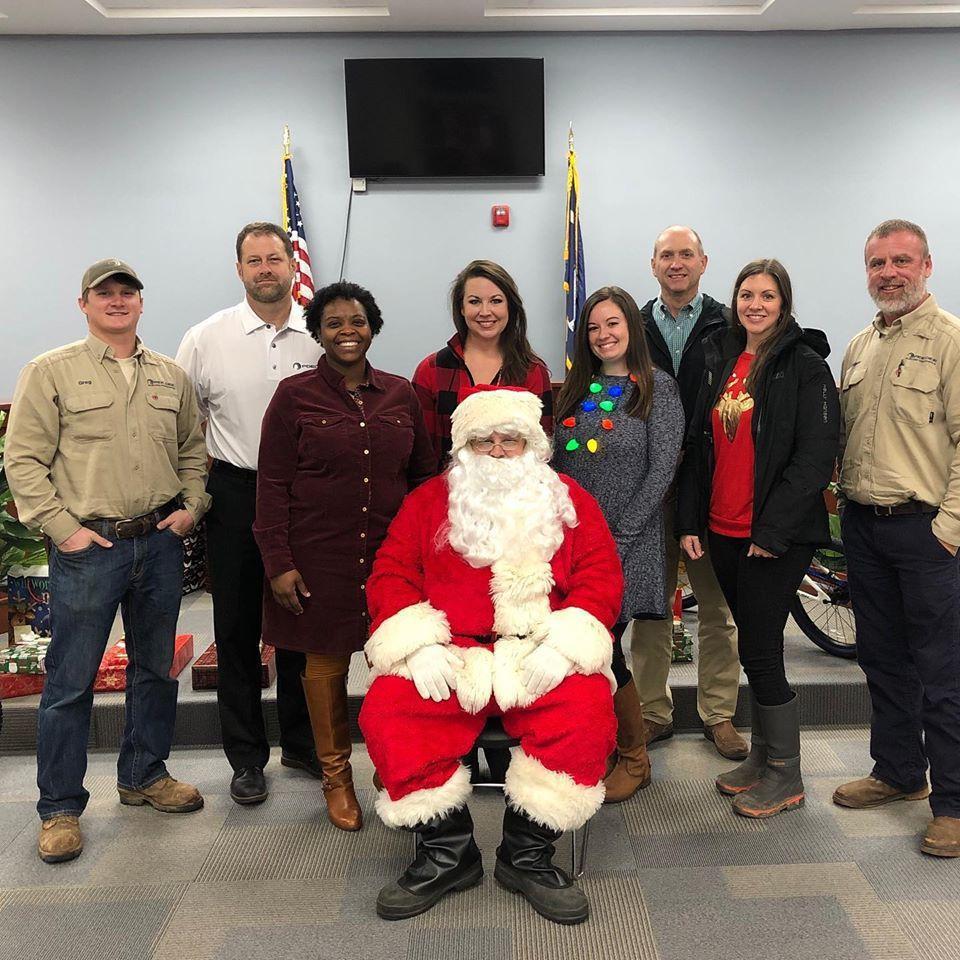 Pee Dee Electric brightens Christmas: Pee Dee Electric Cooperative employees helped make Christmas a little brighter for children around the Pee Dee on Monday. They adopted 12 families in need, totaling 36 children this year.
Want to be at the top of our Weekly Update? Email Lisa Rock at darlingtonplanner@gmail.com or call 843-992-1561 for rates.
Today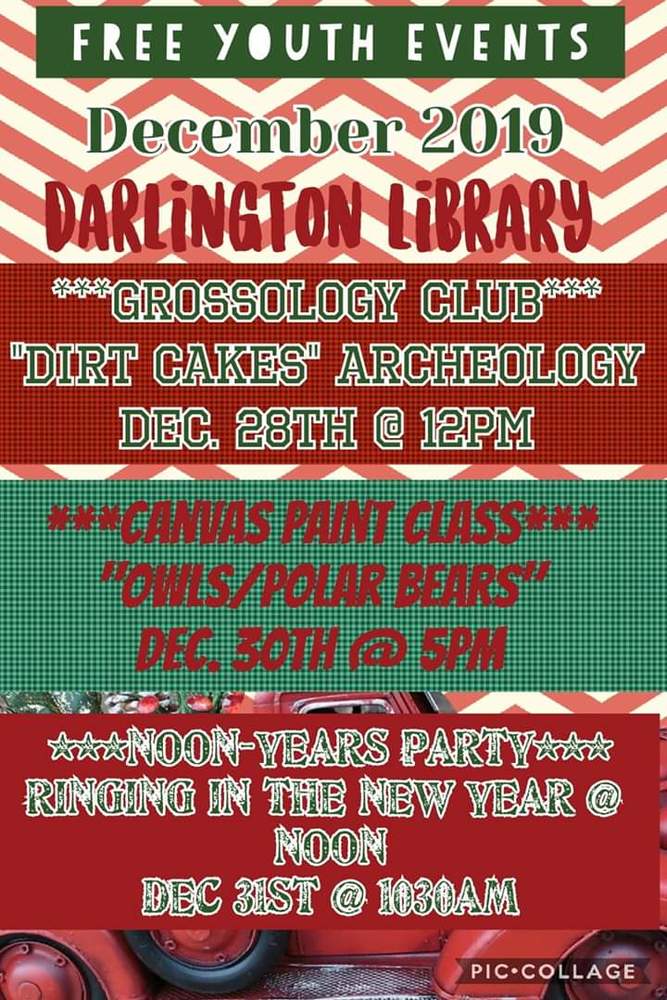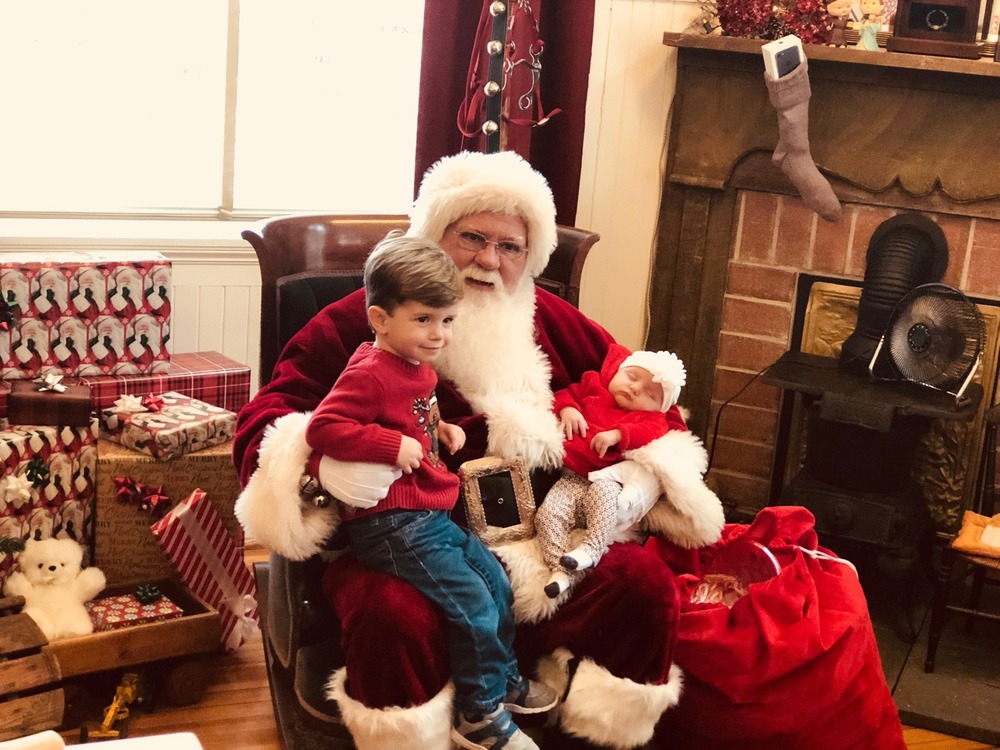 Come take a step inside Santa's Workshop at the Simply Christmas Exhibit at The Hartsville Museum during Hartsville for the Holidays. This special holiday exhibit grants curious eyes a sneak peek inside of jolly St. Nick's workspace as he is preparing for the upcoming holiday season. Other displays will feature holiday traditions from past to present in addition to the workshop. The Simply Christmas Exhibit will be on display from Dec. 2 to Jan. 10 at the museum, 222 N 5th St, Hartsville. Free admission.
Every Monday, Hartsville Church of God will be hosting two prayer services in the sanctuary, 704 Lakeview Blvd., Hartsville, one around lunch time (11:30 a.m.) and one in the evening. Info: (843) 383-4697 or hartsvillechurchofgod@yahoo.com
Tuesday
Do you want to start the New Year off on the right foot? What better place to be then in God's house as the New Year dawns? Join for a New Year's Eve Holy Communion at 4 p.m. Dec. 31 at the Darlington Ephesus Seventh-Day Adventist Church, 124 Theressa Dr., Darlington. Free to the entire community. Bring a friend! Info: (843) 393-9367
Chianti's Wings and Things, 124 Cashua St., will hold a New Year's Eve Celebration 9 p.m. until. Includes an open buffet, drinks, party favors, karaoke and toast at midnight. Ages 21 and older only. This is a private event with LIMITED tickets, so call 843-944-0880 to get your tickets. Cost: $90 per couple or $50 individual.
Wednesday
NEW YEAR'S DAY
South of Pearl will reopen on New Year's Day with an unbelievable lunch menu. Please join us at 117 Edwards Avenue. We say the blessing at 11:30 a.m.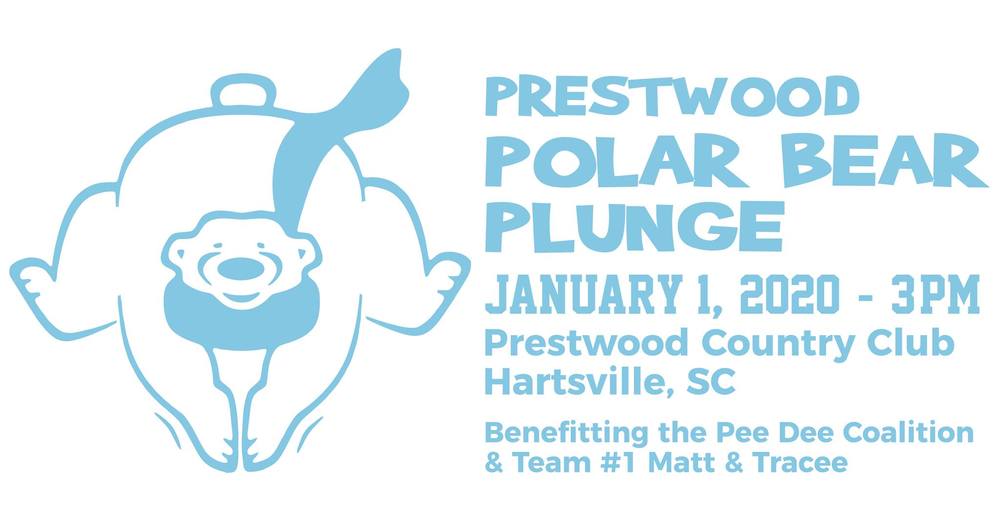 Take the plunge in the Prestwood Pool at 3 p.m. on January 1, 2020, to benefit the Pee Dee Coalition and Darlington County Dancing with the Starts Team #1 Matt & Tracee at Prestwood Country Club, 534 Prestwood Dr, Hartsville. The $20 entry fee gets you an AWESOME t-shirt and bragging rights! Must register by Dec. 13 to guarantee a T-shirt.
Thursday
The Rotary Club of Darlington meets at noon on Thursdays at the Darlington Country Club, 125 Country Club Road.
Friday
First Presbyterian Church of Hartsville's First Friday Concert continues at noon on Jan. 3, and monthly October through April, at the church, 213 West Home Ave, Hartsville. Info: (843) 332-3622 or office@firstpreshart.org
On Friday, Jan. 3, join Our Sacred Space Yoga for an information session to have all your questions answered and to learn about all the requirements and curriculum for participating in our next 200-hour Yoga Teacher Training. Session begins at 6 p.m. at Black Creek Arts, 116 W. College Ave, Hartsville.
Saturday
Darlington Country Club opens for a members' breakfast from 7 a.m. to 10:30 a.m. on Saturdays at the club, 125 Country Club Road.
Hartsville Church of God has set a night for us to come together as a church body and actively pursue God's presence at 7 p.m. Jan. 4 at the church, 704 Lakeview Blvd., Hartsville. This evening will be an exciting time of worship and ministry, as we draw near to God and He draws near to us. All are invited. Childcare is provided. Info: (843) 383-4697 or hartsvillechurchofgod@yahoo.com
The New Year Tribe Gathering is a weekend long yoga Intensive and community gathering of yogis, healers, astrologists, artisans, and creators from 9 a.m. to 7 p.m. Saturday, Jan. 4, and from 9 a.m. to 5 p.m. Sunday, Jan. 5, at Black Creek Arts, 116 W. College Ave, Hartsville. Our aim is to set our individual and collective intentions for the New Year, learn and grow in community, and empower ourselves with tools and techniques to help raise the vibration in 2020. Cost: $88 (before 12/31), $108 (after 12/31) includes all workshops and Happy Hour. Individual Session: $20. Info: oursacredspaceyoga@gmail.com
Sunday
All Hunt Bonz Deli locations inside Fastrack Convenience Stores will be open for breakfast and lunch from 7 a.m. to 2 p.m. Come on out and have breakfast and lunch with us on Lamar Highway, South Main Street, or Hoffmeyer Road.
Join Women in the Word and Cornerstone Baptist Church of Hartsville for a women's bible study starting at 5:30 p.m. Jan. 5 at the church, 408 Coker Ave, Hartsville. This event is open to every woman in the Hartsville and surrounding communities. Our study will be a 10-week study on the book of Philippians from 5:30 to 7 p.m. weekly. The book by Keri Folmar can be purchased for $9 online at https://www.heritagebooks.org. Please complete week one before meeting on Jan. 5. Info: Ashley Luhrs at 843-206-409
Darlington County Picklers meet at 4 p.m. Wednesday and Sunday nights at the Bill Cain Tennis Center at the corner of Orange and Liberty Streets. Learn to play and meet new friends.
Mark Your Calendars
The DDRA Board of Directors will meet at 8 a.m. Tuesday, Jan. 7, at the City Administration Building, 410 Pearl St.
The Darlington Chapter of the Veterans of Foreign Wars, VFW GREY/FARROW Post 3609, meets the first Tuesday of each month at 7 p.m. at Taki's Diner, 609 Pearl St.
The American Red Cross will hold a blood drive from 1:30 to 6:30 p.m. Tuesday, Jan. 7, at Carolina Pines Regional Medical Center in Hartsville. Give blood; help save lives!
On Wednesday, Jan. 8, join SC Works Pee Dee for an Interview Workshop at 9 a.m. at the office, 437 W Carolina Ave, Hartsville. Don't go to that interview unprepared. Let SC Works help you knock that next interview out of the park.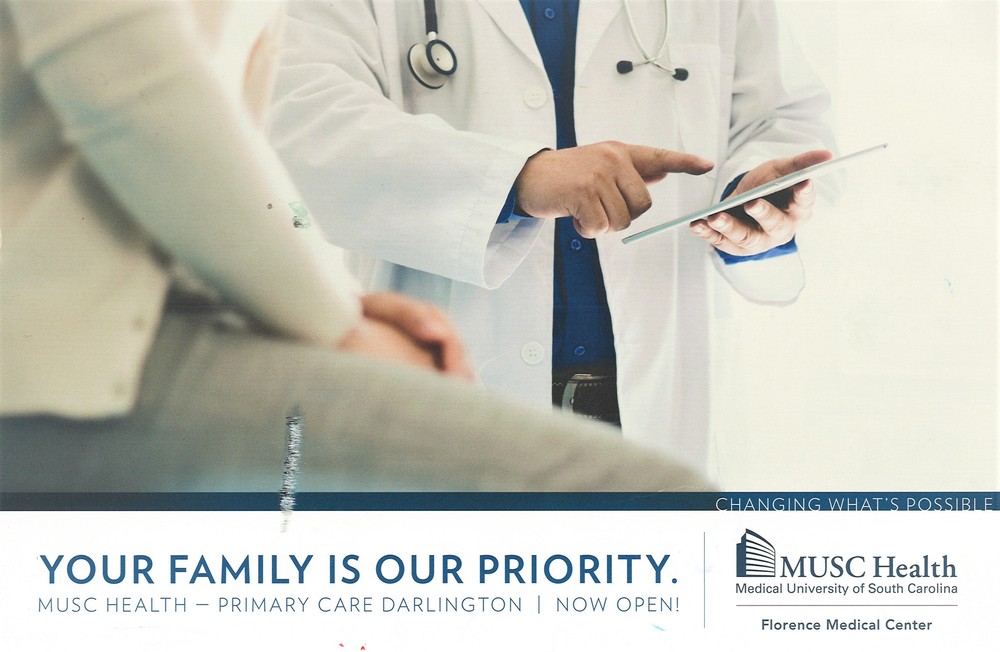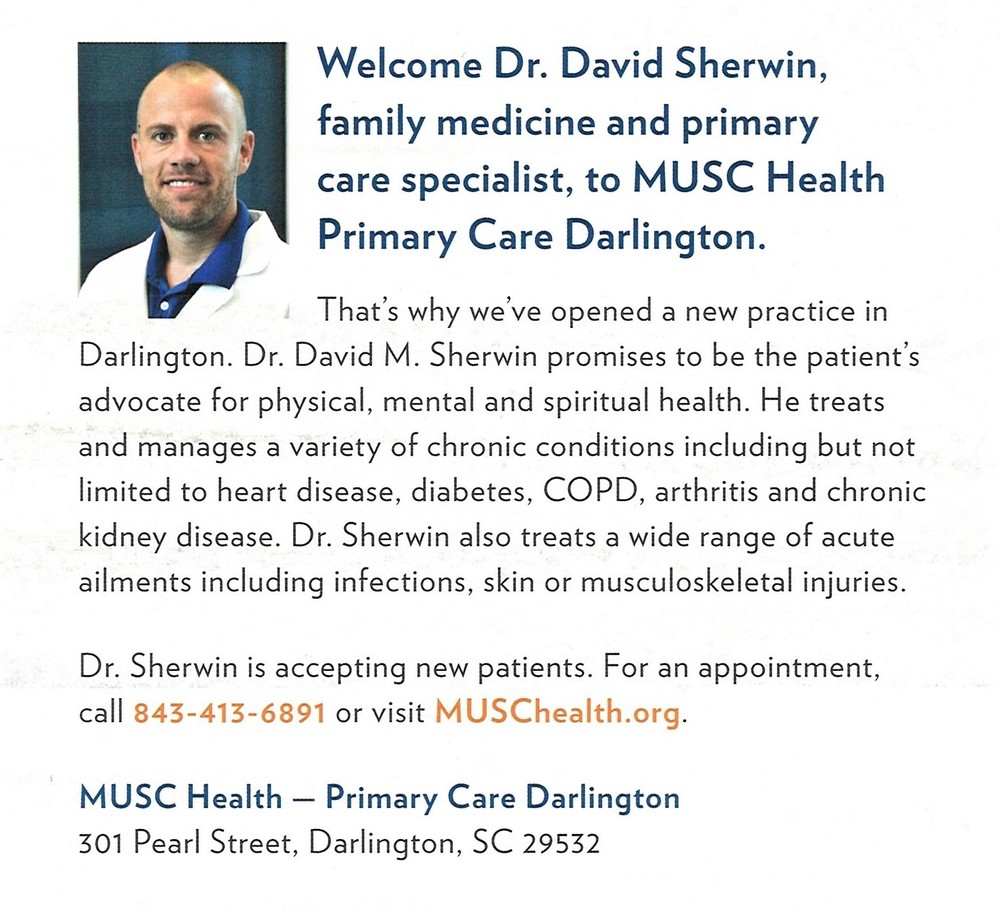 Become a Member!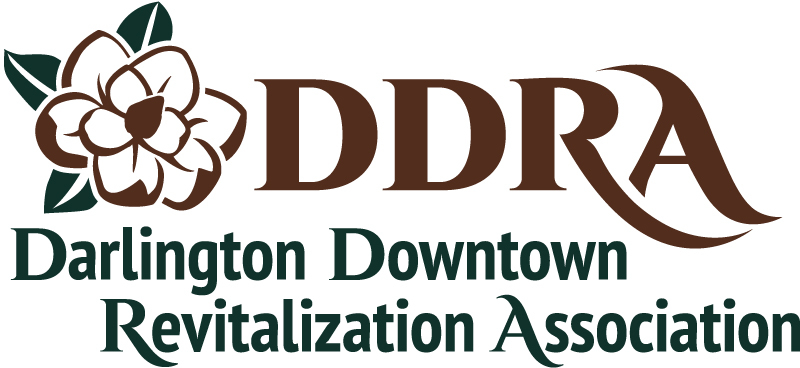 Join the DDRA and show your support for our community. Download the Membership Application here. Members can share news about your business or organization by giving us a call, 843-992-1561, or sending us an email, info@buildupdarlington.org, and we will feature yours news on our site and distribute it through our News Alert system via text and email to people interested in Darlington as well as TV stations, radio stations, and newspapers. We can come take a photo or use what you already have. This allows you to share employee recognitions, new products, sales, special hours and events, and more - all as a benefit of being a member of the Darlington Downtown Revitalization Association!
If you are already a member, please make sure to submit any updates to your businesses' Map Location Form to info@buildupdarlington.org.
To have your event listed on our websites, please email info@buildupdarlington.org or call 843-398-4000 x 103 by the week prior to your event.