12/23/2019
Weekly Update City of Darlington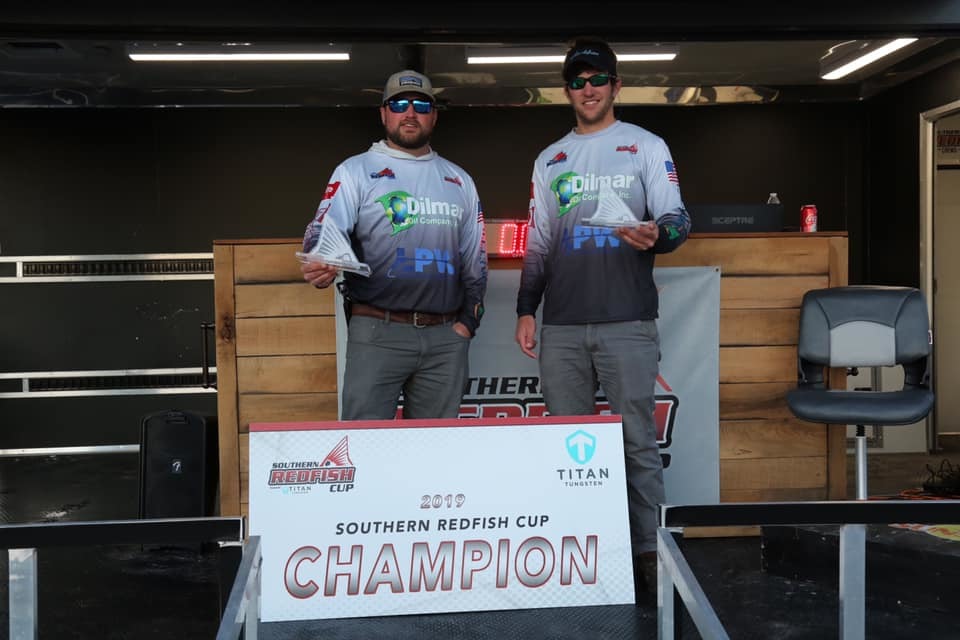 Locals take top honors in regional fishing competition - Port Royal, SC - Locals, Hank Edwards of Darlington and Ian Matthews of Florence, took top honors in the Southern Redfish Cup Event on Dec. 7. "No doubt the best day of fishing either of us have ever experienced. We put A TON of fish over the side of the boat, three of which got us the win," Edwards said. "Congrats to everyone that placed. Had a great time hanging out with everyone and look forward to it again in January." The team has already qualified for Redfish World Series through IFA and now are No. 2 in the points series for the Southern Redfish Cup.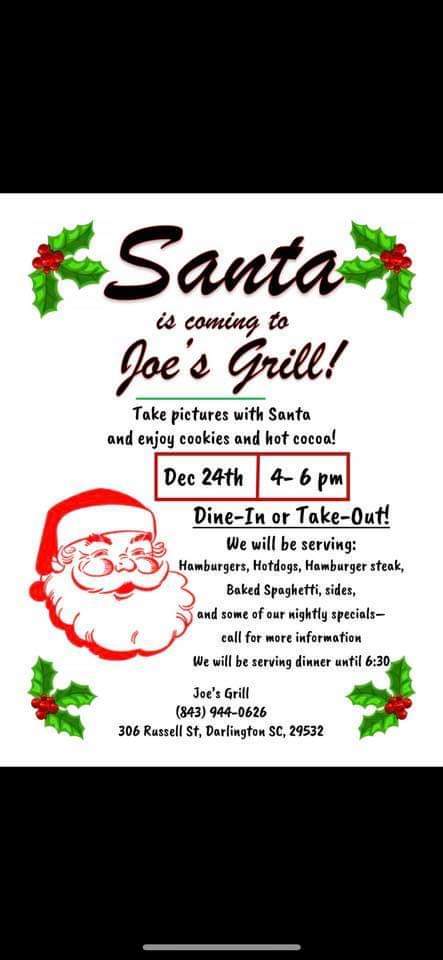 CITY AND COUNTY HOLIDAY CLOSINGS & TRASH COLLECTION. In observance of Christmas Holiday and New Year's Day, City and County Offices will be closed Dec. 24-26 and Jan. 1. The Landfill and Solid Waste Collection Centers will close at 1 p.m. on Dec. 24, all day on Dec. 25, at 1 p.m. on Dec. 31, and all day on Jan. 1. Residential city trash collection will run on its normal schedule. The Wednesday commercial city trash collection for Dec. 25 will run on Dec. 26 and the collection for Jan. 1 will run on Jan. 2.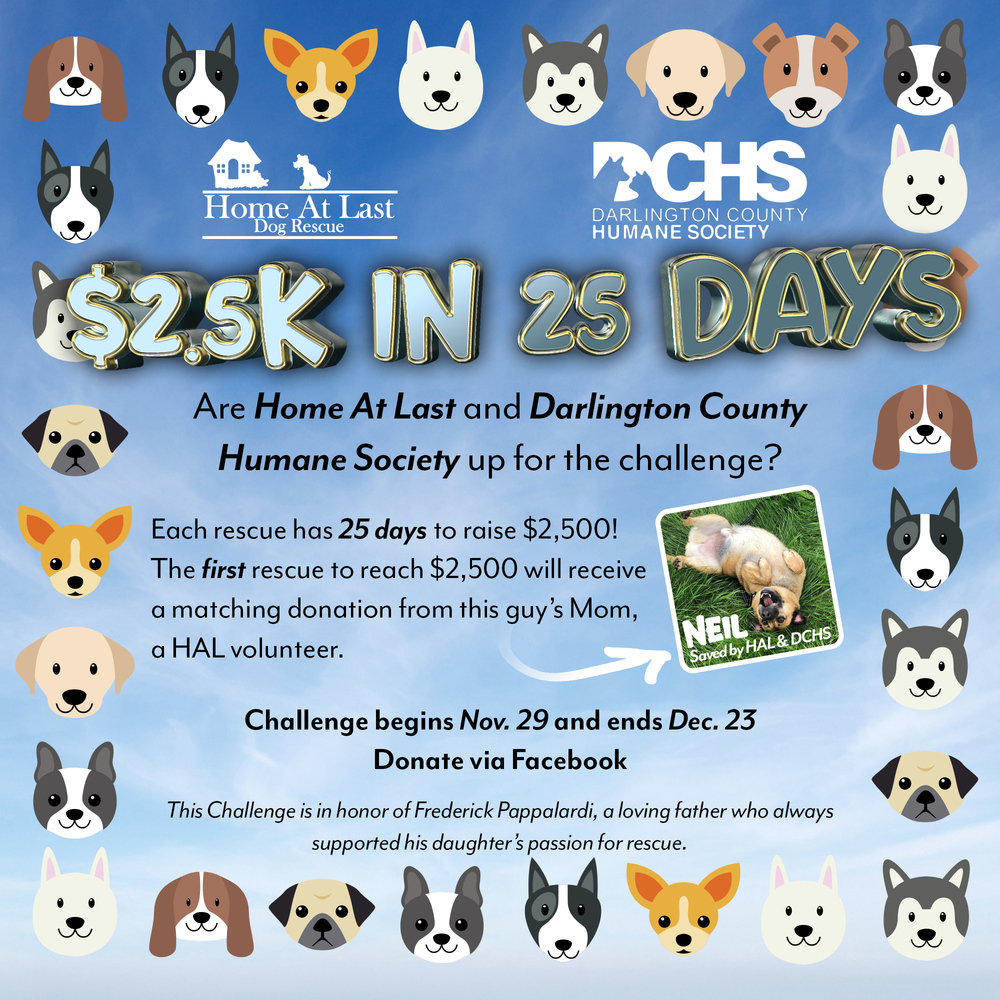 $2500 Matching Fundraiser Challenge to Benefit Bridge Boarding. Home at Last has challenged us to raise $2500 starting Nov 29 and running for 25 days, until Dec 24. We are over HALF WAY to reaching our goal so YOUR HELP is needed now more than ever! IF we raise $2500 BEFORE Home at Last does (they are running a similar campaign to ours), a $2,500 match will kick in, and every dollar you donate towards this special campaign will be doubled. Please, click and give and then share this email and or link on your Facebook page, and together we will cross the finish line first and your donation will be matched! -- Thank you for your support! Darlington County Humane Society Rescue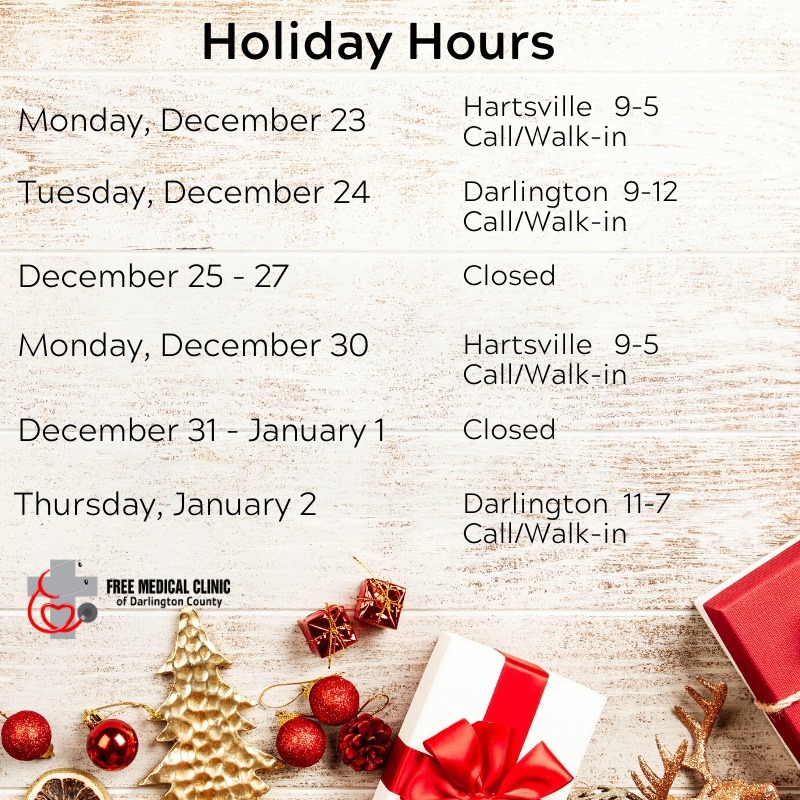 Want to be at the top of our Weekly Update? Email Lisa Rock at darlingtonplanner@gmail.com or call 843-992-1561 for rates.
Today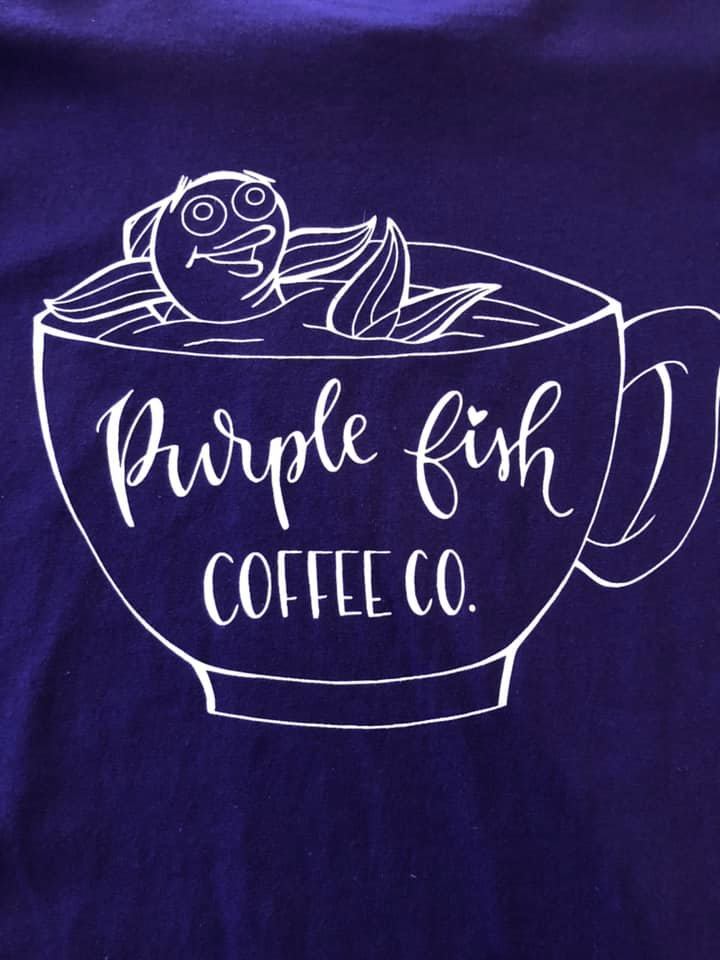 The Purple Fish Coffee Company is closed this week in observance of the Christmas holiday. Please join us next week, 7:30 a.m. to 12:30 p.m. Monday, Tuesday, and Thursday at 110 W. Hampton St.
Beginning at 9:30 a.m., get some play time in before the Holiday hustle begins. The PlayZone in Hartsville will be hosting Open Play until 11:30 a.m. Free breakfast of coffee, apple juice, doughnut holes and fruit. $5 per child and members always play for free. Parents must stay while their kids play.
Come take a step inside Santa's Workshop at the Simply Christmas Exhibit at The Hartsville Museum during Hartsville for the Holidays. This special holiday exhibit grants curious eyes a sneak peek inside of jolly St. Nick's workspace as he is preparing for the upcoming holiday season. Other displays will feature holiday traditions from past to present in addition to the workshop. The Simply Christmas Exhibit will be on display from Dec. 2 to Jan. 10 at the museum, 222 N 5th St, Hartsville. Free admission.
Every Monday, Hartsville Church of God will be hosting two prayer services in the sanctuary, 704 Lakeview Blvd., Hartsville, one around lunch time (11:30 a.m.) and one in the evening. Info: (843) 383-4697 or hartsvillechurchofgod@yahoo.com
Darlington County Head Start Program Policy Council meets at 5:30 p.m. on the fourth Monday of the month at Butler Head Start Center, 1103 S. Sixth St., Hartsville.
Tuesday
Take advantage of one last chance to talk to Santa at Joe's Grill from 4 to 6 p.m. on Christmas Eve, Dec. 24, at 306 Russell St.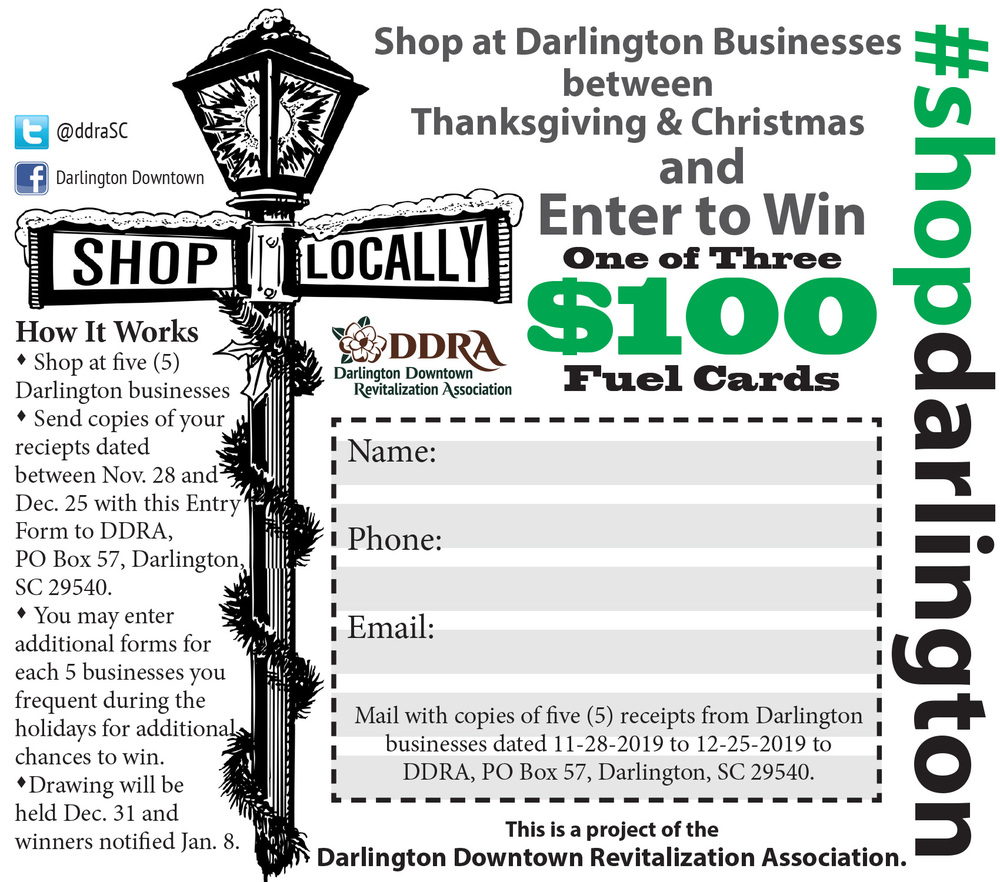 Wednesday
CHRISTMAS DAY
Thursday
Darlington County Community Action Agency Board meets at 5:30 p.m. on the fourth Thursday of the month at Butler Head Start Center, 1103 S. Sixth St., Hartsville.
Friday
National Fruitcake Day
Enjoy a Children's Christmas Party from 5 to 8 p.m. Friday at Seersucker Gypsy, 211 N 5th St, Hartsville. Cost is $20 for pizza and painting. Ages 4-12.
Saturday
Darlington Country Club opens for a members' breakfast from 7 a.m. to 10:30 a.m. on Saturdays at the club, 125 Country Club Road.
Join Retrofit Sip-N-Seat for Saturday brunch from 10a.m. to 3 p.m. at 152 Mantissa Row, Hartsville. Menu includes waffles, signature tacos, silver dollar pancakes, quiche, frittatas, mimosas, Bloody Mary drinks, and more. Info: (843) 309-9583 or retrofitsipnseat@gmail.com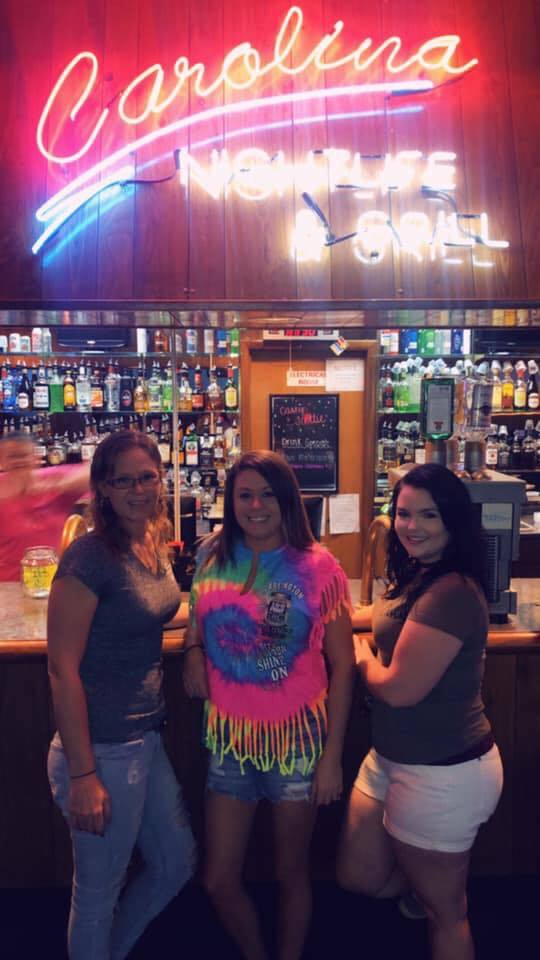 Enjoy Karaoke with Ronnie Locklair at Carolina Nightlife & Grill, 2244 Harry Byrd Hwy., Darlington. Food and drink specials. Enter for your chance to win one free karaoke event hosted by Ronnie. Party must be booked within 20 miles of the club. Info: (843) 395-3100 or carolinanightlifeandgrill@gmail.com.
Pre-New Year's Eve Bash begins at 9 p.m. at Macs Lounge, 115 W Camden Ave., Hartsville. Come out for Consumed's last show of 2019.
Sunday
All Hunt Bonz Deli locations inside Fastrack Convenience Stores will be open for breakfast and lunch from 7 a.m. to 2 p.m. Come on out and have breakfast and lunch with us on Lamar Highway, South Main Street, or Hoffmeyer Road.
Pastor's Appreciation: The SPPRC of St. John is sponsoring a luncheon for the Rev. Dillard and his family on Sunday, Dec. 29, immediately after the morning service at 10 a.m. at the St. John's United Methodist Church, 214 W. Seven Pines St., Lamar. Everyone is invited to show expressions of love and appreciation for this beloved pastor with your gifts and talents.
Gum Branch Church will hold a Celebration Service honoring foreign missions and remembering Miss Hattie Gardner. Dinner on the grounds to follow beginning at 10:30 a.m. Sunday at 1504 Clyde Rd, Hartsville. Info: (843) 332-2702 or info@gumbranchchurch.com
Darlington County Picklers meet at 4 p.m. Wednesday and Sunday nights at the Bill Cain Tennis Center at the corner of Orange and Liberty Streets. Learn to play and meet new friends.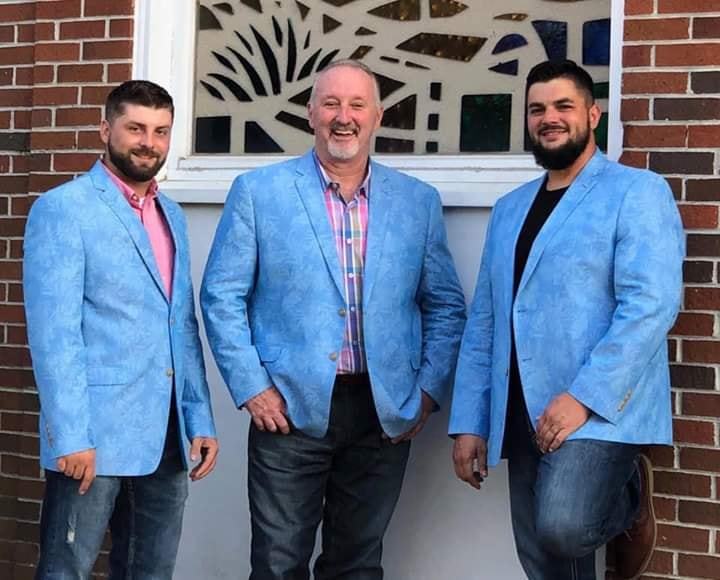 2ND Chance Ministries holds Sunday evening services at 6 p.m. at Spring Branch Baptist Church, 5106 Middendorf Rd, Hartsville.
Mark Your Calendars
Do you want to start the New Year off on the right foot? What better place to be then in God's house as the New Year dawns? Join for a New Year's Eve Holy Communion at 4 p.m. Dec. 31 at the Darlington Ephesus Seventh-Day Adventist Church, 124 Theressa Dr., Darlington. Free to the entire community. Bring a friend! Info: (843) 393-9367
Take the Plunge in the Prestwood Pool at 3 p.m. on January 1, 2020, to benefit the Pee Dee Coalition and Darlington County Dancing with the Starts Team #1 Matt & Tracee at Prestwood Country Club, 534 Prestwood Dr, Hartsville. The $20 entry fee gets you an AWESOME t-shirt and bragging rights! Must register by Dec. 13 to guarantee a T-shirt.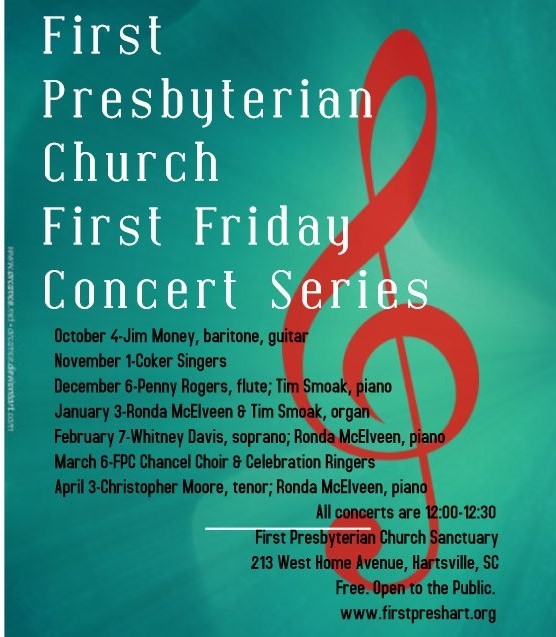 First Presbyterian Church of Hartsville's First Friday Concerts continues at noon on Jan. 3, and monthly October through April, at the church, 213 West Home Ave, Hartsville. Info: (843) 332-3622 or office@firstpreshart.org
On Friday, Jan. 3, join Our Sacred Space Yoga for an information session to have all your questions answered and to learn about all the requirements and curriculum for participating in our next 200-hour Yoga Teacher Training. Session begins at 6 p.m. at Black Creek Arts, 116 W. College Ave, Hartsville.
Hartsville Church of God has set a night for us to come together as a church body and actively pursue God's presence at 7 p.m. Jan. 4 at the church, 704 Lakeview Blvd., Hartsville. This evening will be an exciting time of worship and ministry, as we draw near to God and He draws near to us. All are invited. Childcare is provided. Info: (843) 383-4697 or hartsvillechurchofgod@yahoo.com
The New Year Tribe Gathering is a weekend long yoga Intensive and community gathering of yogis, healers, astrologists, artisans, and creators from 9 a.m. to 7 p.m. Saturday, Jan. 4, and from 9 a.m. to 5 p.m. Sunday, Jan. 5, at Black Creek Arts, 116 W. College Ave, Hartsville. Our aim is to set our individual and collective intentions for the New Year, learn and grow in community, and empower ourselves with tools and techniques to help raise the vibration in 2020. Cost: $88 (before 12/31), $108 (after 12/31) includes all workshops and Happy Hour. Individual Session: $20. Info: oursacredspaceyoga@gmail.com
Join Women in the Word and Cornerstone Baptist Church of Hartsville for a women's bible study starting at 5:30 p.m. Jan. 5 at the church, 408 Coker Ave, Hartsville. This event is open to every woman in the Hartsville and surrounding communities. Our study will be a 10-week study on the book of Philippians from 5:30 to 7 p.m. weekly. The book by Keri Folmar can be purchased for $9 online at https://www.heritagebooks.org. Please complete week one before meeting on Jan. 5. Info: Ashley Luhrs at 843-206-4092
The American Red Cross will hold a blood drive from 1:30 to 6:30 p.m. Tuesday, Jan. 7, at Carolina Pines Regional Medical Center in Hartsville. Give blood; help save lives!
On Wednesday, Jan. 8, join SC Works Pee Dee for an Interview Workshop at 9 a.m. at the office, 437 W Carolina Ave, Hartsville. Don't go to that interview unprepared. Let SC Works help you knock that next interview out of the park.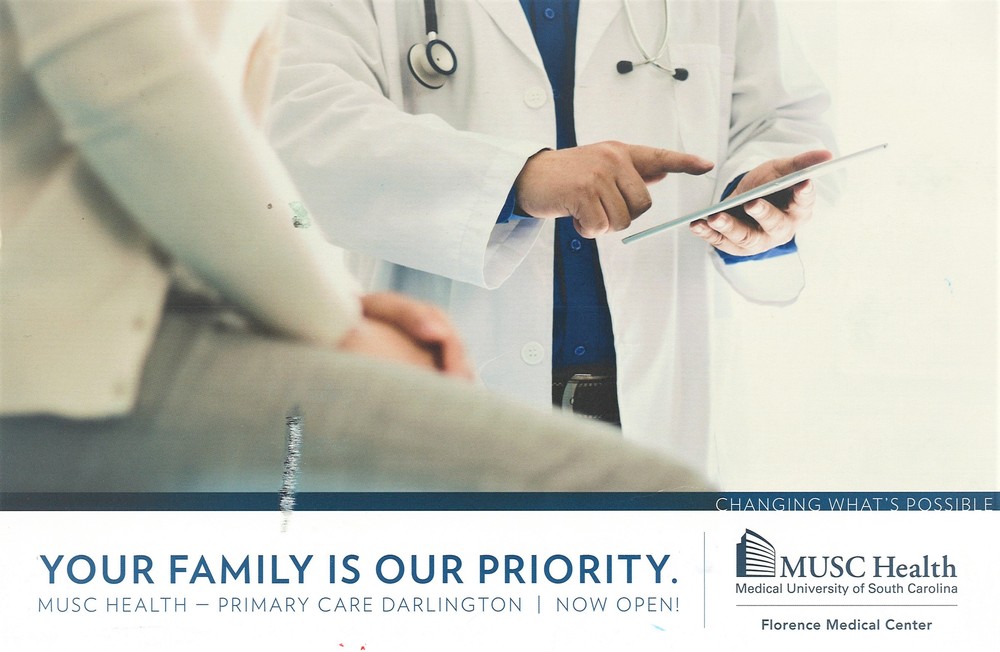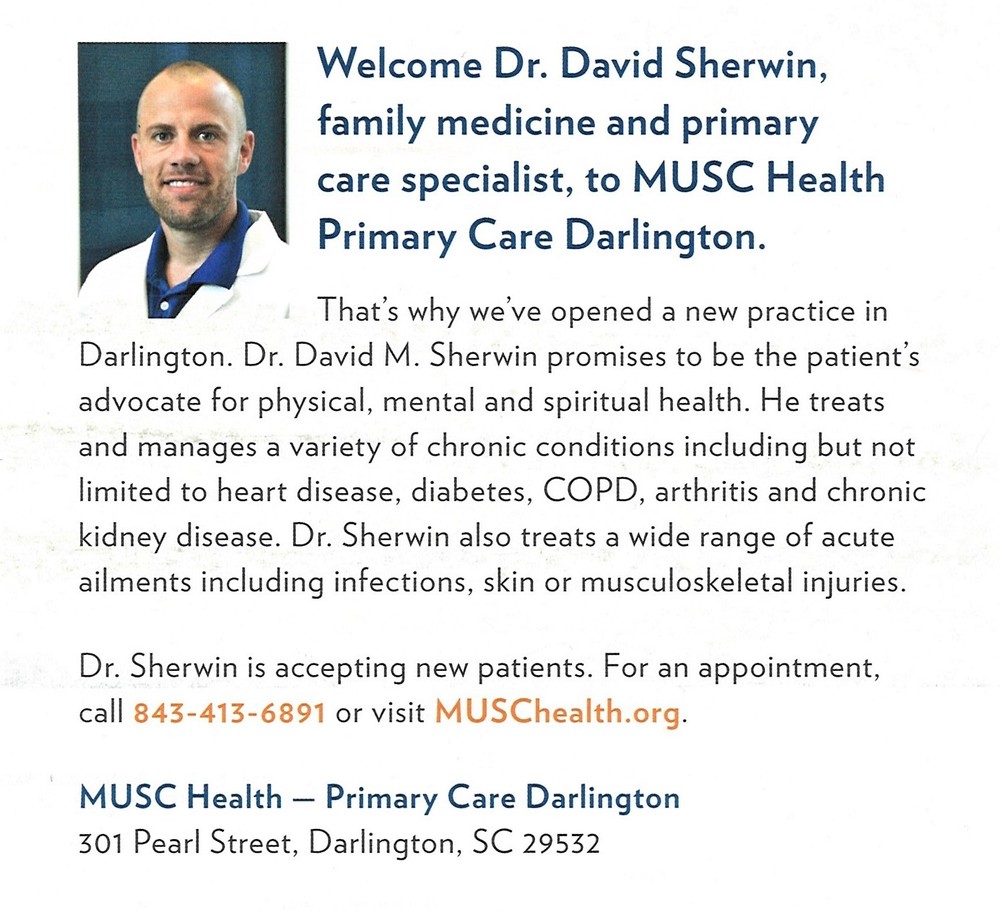 Become a Member!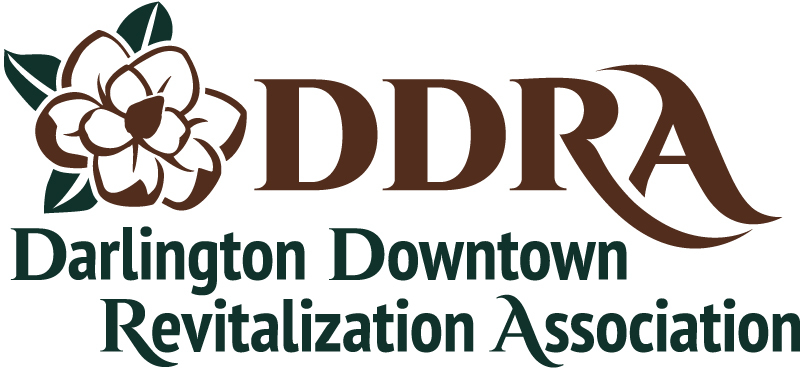 Join the DDRA and show your support for our community. Download the Membership Application here. Members can share news about your business or organization by giving us a call, 843-992-1561, or sending us an email, info@buildupdarlington.org, and we will feature yours news on our site and distribute it through our News Alert system via text and email to people interested in Darlington as well as TV stations, radio stations, and newspapers. We can come take a photo or use what you already have. This allows you to share employee recognitions, new products, sales, special hours and events, and more - all as a benefit of being a member of the Darlington Downtown Revitalization Association!
If you are already a member, please make sure to submit any updates to your businesses' Map Location Form to info@buildupdarlington.org.
To have your event listed on our websites, please email info@buildupdarlington.org or call 843-398-4000 x 103 by the week prior to your event.