11/15/2019
This Weekend in Darlington
It might be raining. It might be chilly, but Darlington is still alive and kicking this weekend.
Saturday
Darlington Country Club opens for a members' breakfast from 7 a.m. to 10:30 a.m. on Saturdays at the club, 125 Country Club Road.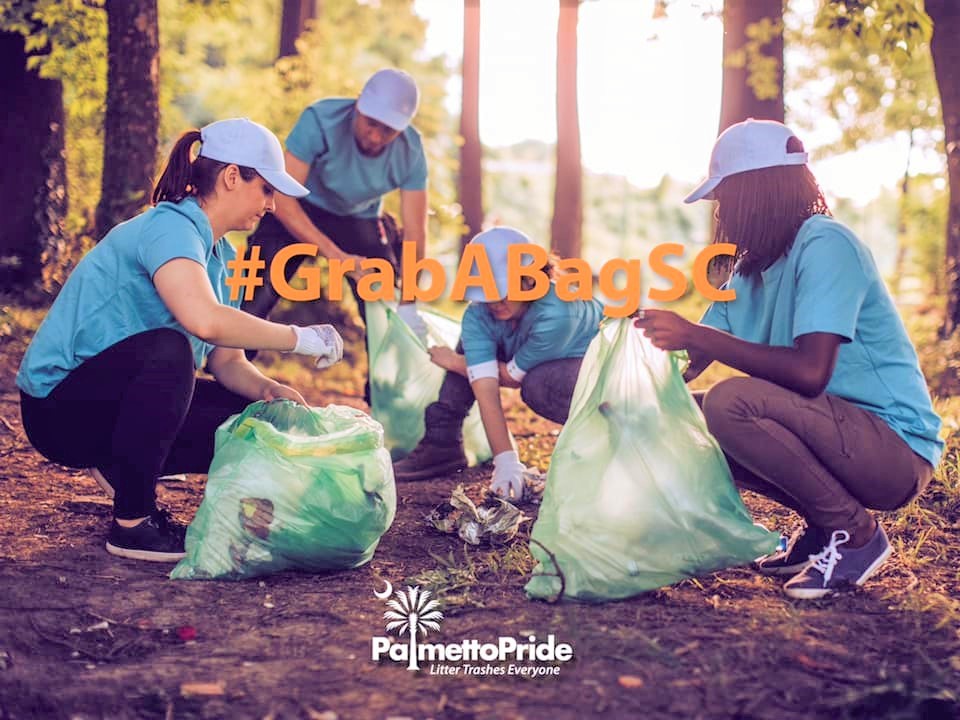 The City of Darlington Beautification Board will participate in the #GrabABagSC Campaign with an event from 9 a.m. to noon on Saturday, Nov. 16. Volunteers should meet at the City Administration Building, 410 Pearl Street, across from Roses and Piggly Wiggly. Individuals or teams of four can register to win $100 in Walmart gift cards. Litter will be weighed in at the City Administration Building. Info: 843-398-4000 x 103 or rock@cityofdarlington.com

CareSouth Carolina will offer free health and dental screenings to military veterans from 9 a.m. to 3 p.m. Nov. 16 at the Hartsville medical office, 1268 S. Fourth St., Hartsville. Bring your current Veterans Card or DD214 discharge papers (DD-256 for reservists or NGB22 for National Guard members). Call 843-332-3422 to sign up for an appointment. Walk-ins will be accepted as the schedule allows.
Community Connected For God's Glory and Our Good will hold a "Love Your Neighbor" event from 11 a.m. to 3 p.m. Saturday, Nov. 16, at the B.A. Gary Playground, 100 Magnolia St., Darlington. Fun, food, and fellowship for all. Prayer tent will be set up to take requests and to pray personally with anyone interested.
Sunday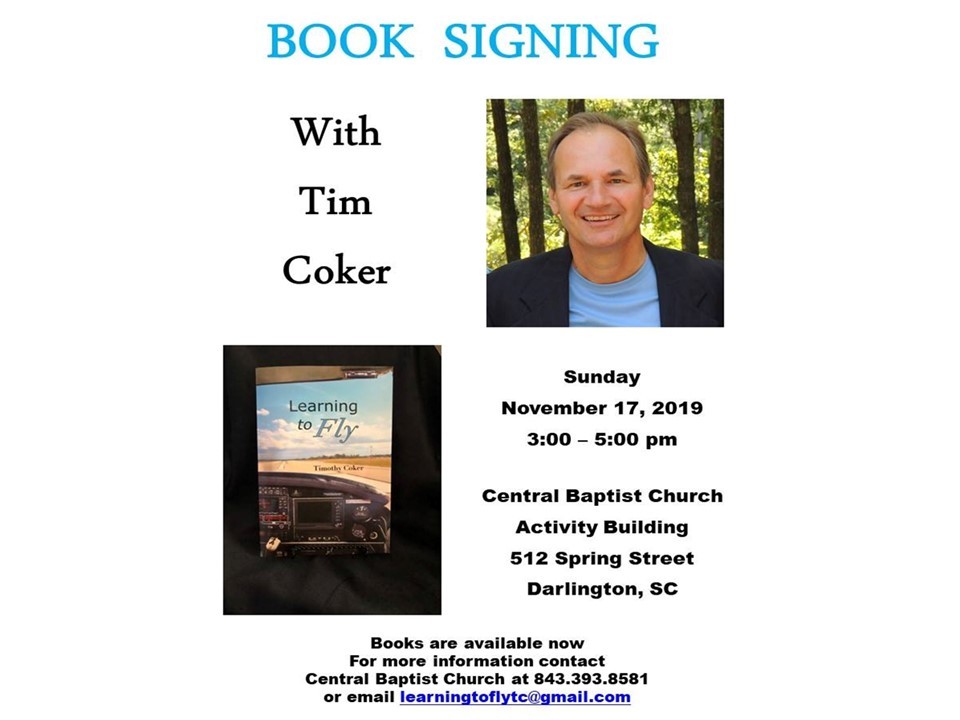 Central Baptist Church will hold a book signing with Tim Coker from 3 to 5 p.m. Sunday, Nov. 17, at the church activity building, 512 Spring St., Darlington. Coker's book, Learning to Fly, is available for $13 at the church office, from the Cokers, or by sending an email to learningtoflytc@gmail.com.
All Hunt Bonz Deli locations inside Fastrack Convenience Stores will be open for breakfast and lunch from 7 a.m. to 2 p.m. Come on out and have breakfast and lunch with us on Lamar Highway, South Main Street, or Hoffmeyer Road.
Jewels Deluxe Restaurant, 32 Public Square, will be open from 11 a.m. to 2 p.m. every Sunday.
Joe's Grill, 306 Russell St., will be open for breakfast and lunch on Sundays!
Darlington County Picklers meet at 4 p.m. Wednesday and Sunday nights at the Bill Cain Tennis Center at the corner of Orange and Liberty Streets. Learn to play and meet new friends.
Recovery/Self Discovery with Susie Bloodworth will be held at 2 p.m. Sundays through Dec. 8 at Black Creek Arts Council, 116 W. College Ave., Hartsville.