11/12/2019
#GrabABagSC Challenge comes to Darlington with chance to win $100
Lt. Gov. Evette Challenges South Carolinians to Grab A Bag on November 16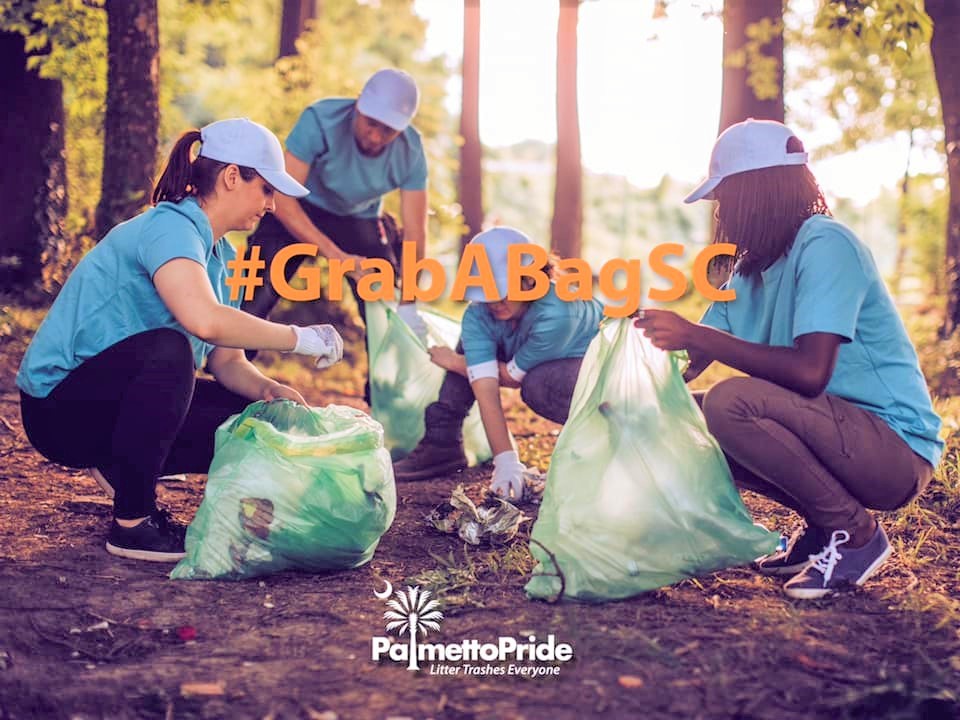 Lieutenant Governor Pamela Evette and PalmettoPride want South Carolinians to grab a bag and clean up our communities. Grab A Bag SC is a statewide litter pickup challenge inspired by Lt. Governor Evette's own experience picking up in her home community and even during her family vacations.
On November 16, Lt. Gov. Evette will kick off Grab A Bag SC in Travelers Rest with a press conference followed by a litter pickup event in her hometown. Citizens across the state are encouraged to go out and do the same on that day - grab a bag and pick up litter.
"We are all blessed to live in South Carolina, a place filled with natural beauty and abundant resources," said Lt. Gov. Evette. "Just like all of you, I love this state, and I am confident that if we all do a little bit, together we can have a tremendous impact."
Litter pickup events are a great way to build relationships among families, neighbors, employees and elected officials. This is an inexpensive way to improve the esthetics of neighborhoods because litter is considered a gateway crime that negatively affects quality of life and community safety.
Join Lieutenant Governor Pamela Evette and PalmettoPride as we pick up litter in our communities. Grab a bag, rally some friends, put on a pair of gloves and go clean up your neighborhood. Show pride by helping us kick off this initiative to keep our state a clean and beautiful place to live, work and play. One bag can make a difference.
After you've picked up your bag, challenge three friends to do the same. Just tag them on your favorite social platform and use #GrabABagSC.
The City of Darlington Beautification Board will participate in the #GrabABagSC Campaign with an event from 9 a.m. to noon on Saturday, Nov. 16. Volunteers should meet at the City Administration Building, 410 Pearl Street, across from Roses and Piggly Wiggly.
The team of up to four (4) that collects the most litter will win $100 in Walmart gift cards. Litter will be weighed in at the City Administration Building.
"One thing Lt. Gov. Evette said that resonated with me was that we need to act as citizens of South Carolina and not customers," said Sarah Lyles, Executive Director of PalmettoPride. "This state belongs to all of us and it will take all of us to keep it a clean and beautiful place to live."
PalmettoPride is coordinating the event and has a signup page on www.palmettopride.org. They are asking for participants to sign up before November 16 and to post a picture with the hashtag #GrabABagSC following your cleanup.
It starts with one bag, one piece of trash and all of us working together creating a litter-free SC.
# # #
PalmettoPride is working towards a litter-free South Carolina. Created as a legislative initiative to fight litter and help beautify South Carolina by engaging citizens to take action in their communities through education, enforcement, awareness and pickup.
LitterBusters Hotline 1-877-7LITTER