08/29/2019
Free shuttle to take fans from the track to downtown
Need a lift? Fans at the track will be able to get to the downtown events Friday night for free.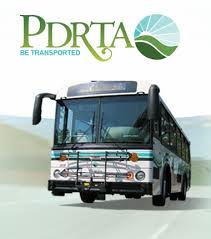 The City of Darlington, Darlington Downtown Revitalization Association (DDRA), and the Pee Dee Regional Transportation Authority (PDRTA) are partnering this Race Week to offer free rides to the thousands who stay at the various campgrounds surrounding Darlington Raceway.
The free shuttle will run from 6:30 p.m. to 10:30 p.m. Friday night only in conjunction with the DDRA's Bringing Downtown Alive! Concert from 7 to 10 p.m. on Pearl Street.
"We want the fans to be able to visit downtown and enjoy what the City is offering," says Lisa Rock, executive director of the DDRA. "So many people from out of town and out of state don't want to leave the campgrounds or infield simply because they don't want to get lost or worry about parking, so we will show them some Southern hospitality and chauffeur these guests to the party we are having downtown for Race Week."
This also gives visitors a chance to roam around downtown and explore downtown restaurants before the concert. On the Public Square, they can find Fahrenheit 225, Jin Jin Chinese Restaurant, Raceway Diner, and Tenampa Mexican Restaurant, or just off the Square Chianti's Wings & Things at Cashua and Russell Streets, Mamma Mia Italian Kitchen on Ward Street, or Joe's Grill behind IGA.
The PDRTA bus will travel from Gate 39B to Pearson Boulevard for its first stop at the security building then head down Pearson and turn onto Tunnel Road. The stop on Tunnel Road is located near the entrance to the campgrounds. The bus will continue to Indian Branch Road and make two stops along it, one at Harmony Drive near the Weekend Pit Stop and the other at Honeybee Drive, before turning onto Race Track Road. The next stop will be at SC 151 at Raceway Grill. The shuttle continues around Blackwell Circle for its final stop at Smith Avenue before heading to Pearl Street at the concert site.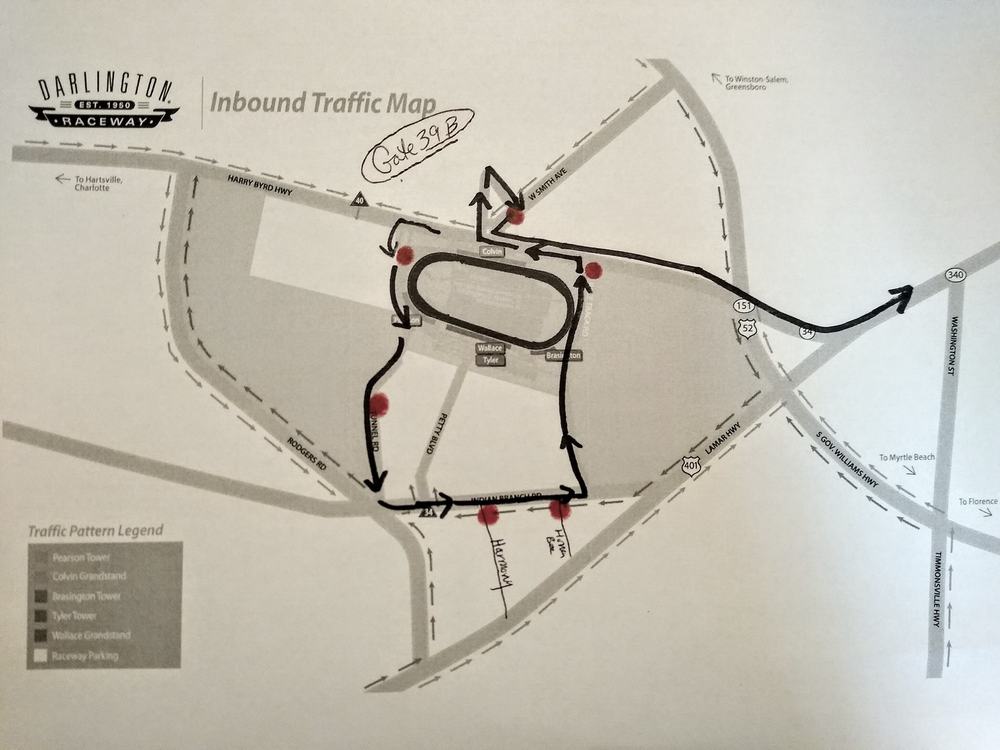 The entire route will loop continuously, taking anywhere from 15 to 25 minutes, depending on traffic.
Look for these signs indicating the shuttle stops.
The Bringing Downtown Alive! Concert will feature The Bonding Company, a local band that plays classic rock and other hits. The Darlington Cruisers will display their beautiful antique cars as well.
Free Pepsi products will be available thanks to Pepsi of Florence. Other sponsors of the concert include the City of Darlington; Wilson Senior Care; and Cumulus Broadcasting Radio Stations, The Fox 102.1, Magic 94.3, The Fan 100.1, and Q100.5.