08/12/2019
Weekly Update City of Darlington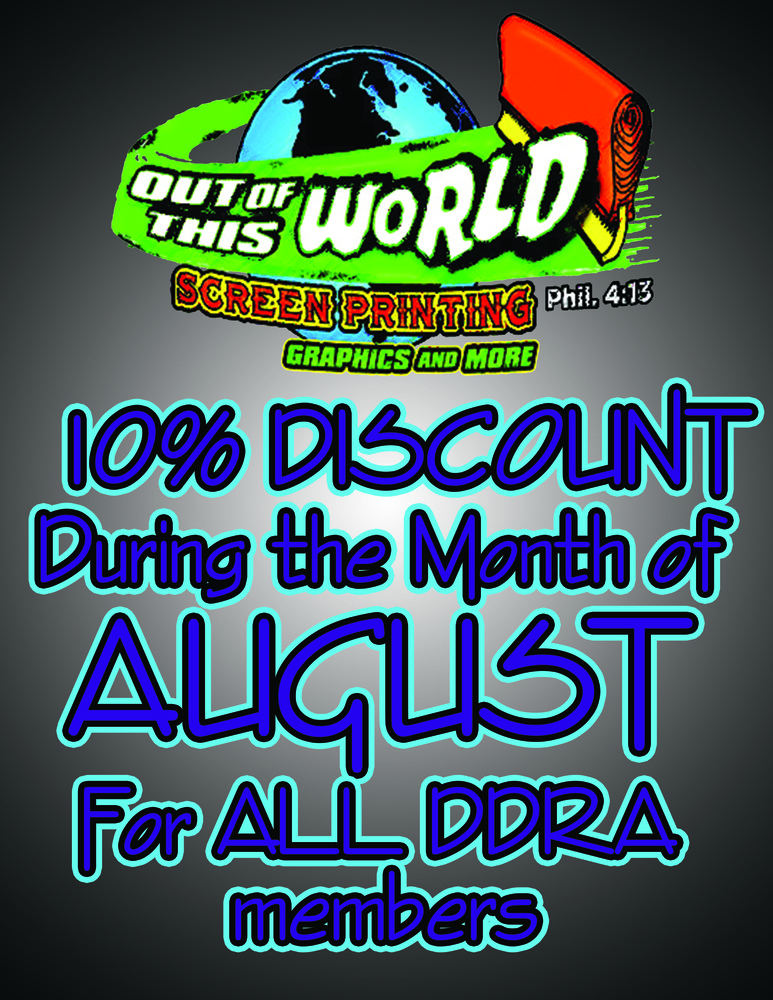 It pays to be a DDRA Member! It Pays to Be a DDRA Member! Out of This World Screen Printing offers a 10% DISCOUNT for DDRA Members during August! When we support each other, we can grow stronger! Thanks to Kale Seals, owner, for his support of our downtown! DDRA Member application.
Filing for Darlington City Council opens at noon August 1 and continues until noon August 15 at City Hall, 400 Pearl St. Seats include three at-large council seats and the mayor's seat. Candidates should bring proof of residency and filing fee. Info: 843-398-4000 x 101.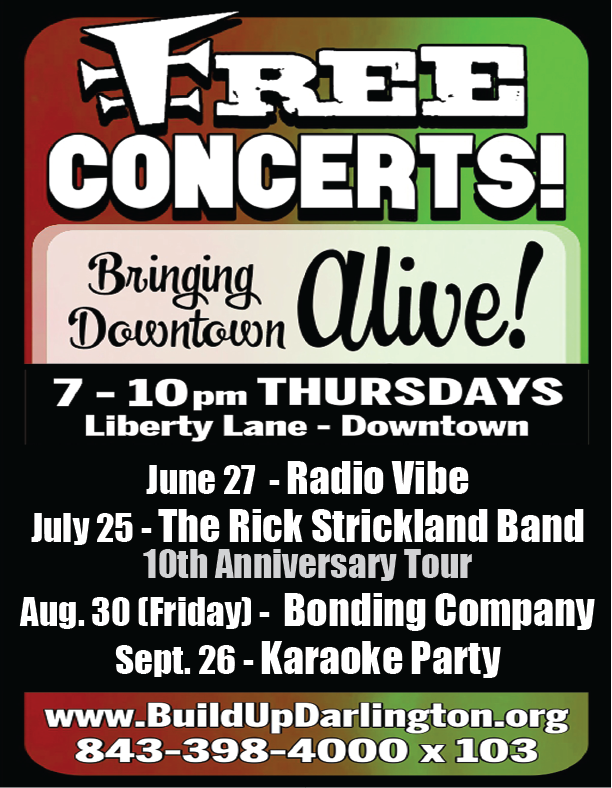 A group of disparate individuals coming together to form close-knit relationships over a shared love of music: That's a Bonding Company. Music that frees the soul and spirit from imprisonment and bondage: That's a Bonding Company. Come check out this company at the next Cruise In and Bringing Downtown Alive! Concert downtown from 7 to 10 p.m. Friday, August 30, on Pearl Street and Liberty Lane. Free admission to hear The Rick Strickland Band. Cruise In provided by Darlington Cruisers. Free Pepsi products thanks to Pepsi of Florence. Other sponsors include the City of Darlington; Wilson Senior Care; and Cumulus Broadcasting Radio Stations, The Fox 102.1, Magic 94.3, The Fan 100.1, and Q100.5. Food vendors. Merchandise vendors.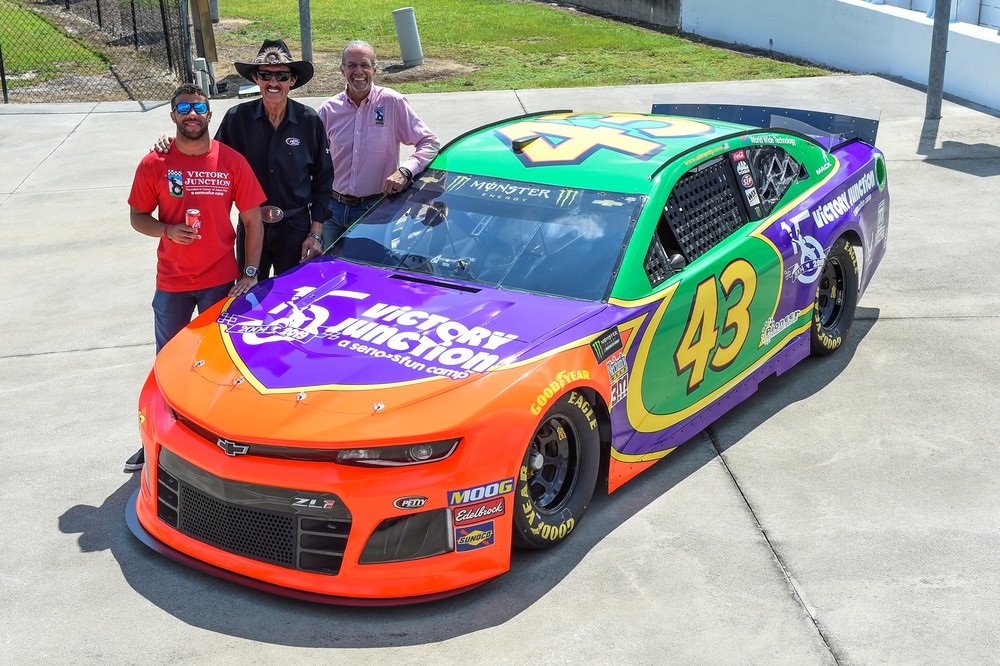 Countdown to Darlington Race Week: ICYMI Bubba Wallace, Richard Petty Motorsports and Victory Junction took over Darlington Tuesday, Aug. 6, to unveil the No. 43 Chevy paint scheme that tributes the late Adam Petty.
Today
The Darlington County Board of Education regularly meets on the second Monday of each month and at 6 pm Aug. 12 in the Training Room of the DCSD Administration Building, 120 E. Smith Avenue, Darlington.
Tuesday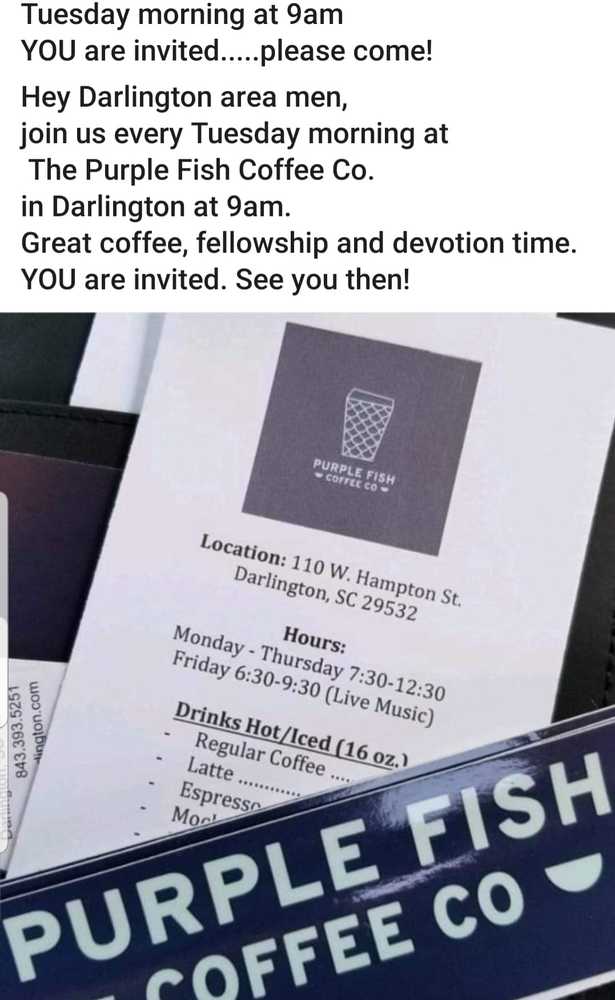 Williamson Park Committee will meet at 5:30 p.m. on the second Tuesday of the month at Harmon Baldwin Recreation Center, 300 Sanders St. Dates are August 13, September 10, October 8, November 12, and December 10.
Joe's Grill will have 50-Cent Wing Night for supper at 306 Russell St. Dine-In only
Tenampa Mexican Restaurant will hold Taco Tuesday for lunch and supper at 40 Public Square. $1 crunchy beef or chicken tacos and various drink specials
Wednesday
Free Exercise Class at 9 a.m. Wednesdays at the Harmon Baldwin Recreation Center, 300 Sanders St. 843-398-4030
Crab Night every Wednesday night at Darlington Elks Lodge, 836 Timmonsville Highway, Darlington. 843-393-1451
Test-n-Tune / Grudge at Darlington Dragway. Open To Any & All Race Vehicles. Info: (843) 383-0008 or http://www.darlingtondragway.com
Thursday
Darlington County Local Emergency Planning Committee will meet at 8 a.m. quarterly at the Courthouse Annex / EMS building, 1625 Harry Byrd Highway. Dates for 2019 are Feb. 21, May 16, Aug. 15, and Nov. 21.
Break the Chains of Addiction at the CARES confidential Addiction Support group at 7 p.m. every Thursday at Harmon Baldwin Recreation Center, 300 Sanders St. All are welcome. Free. Info: Mark Parker 843-250-4298 or Kristy Wynn 843-601-3645
Fahrenheit 225 will have Trivia Night with prizes and specials at 6:30 p.m. every Thursday at 26 Public Square.
Friday
Joe's Grill will have Steak Night for supper at 306 Russell St.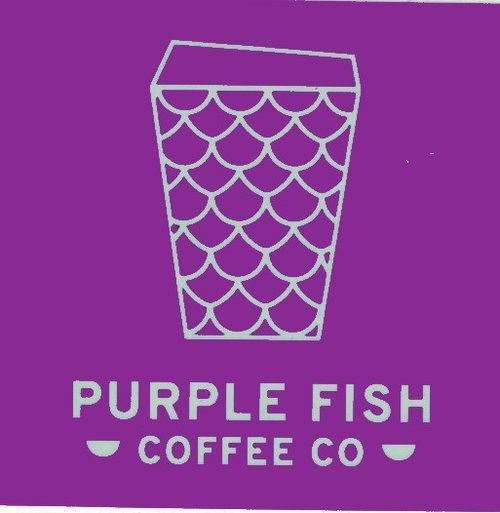 Live music at the Purple Fish Coffee Company from 6:30 p.m. to 9:30 p.m. every Friday night at 110 W. Hampton St.
Saturday
Join community members as they clean up Darlington Memorial Cemetery on Saturday, Aug. 17, on D Avenue in Darlington. This Clean Up Day will include mowing, trimming, litter collection, raking, and more. Please bring a friend and come prepared to restore this historic place.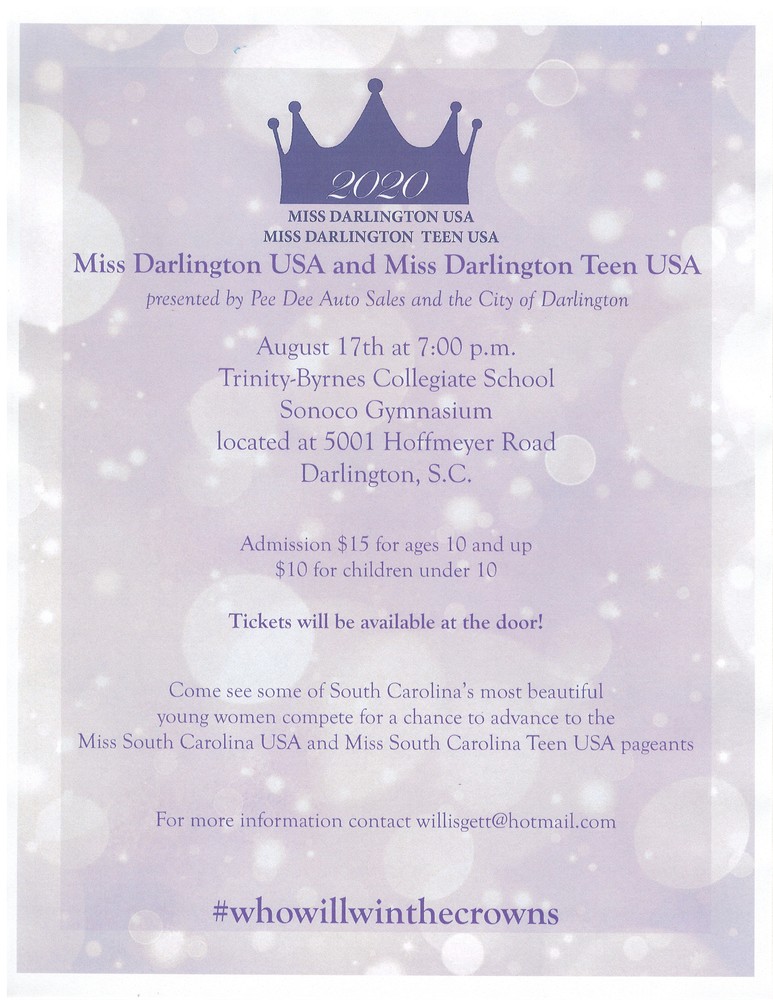 The Miss Darlington USA and Miss Darlington Teen USA pageants will be held for the first time ever on August 17th at Trinity-Byrnes Collegiate School at 7 p.m. The winners will represent the City of Darlington at the 2020 Miss South Carolina USA and Miss South Carolina Teen USA pageants held in North Charleston on November 22-23, 2019.
Sunday
REACH: DPC College and Careers Ministry. Join Darlington Presbyterian Church each Sunday for a weekly young adult Bible study for college age young adults each from 6:30 p.m. to 8 p.m. each week at The Purple Fish Coffee Company, 110 W. Hampton St., Darlington.
Mark Your Calendars
Darlington County Emergency Management Department presents a SKYWARN Spotter Training program at 9:30 a.m. Aug. 21 at 1625 Harry Byrd Highway, Darlington. What is the SKYWARN program? In the average year, 10,000 severe thunderstorms, 5,000 floods and more than 1,000 tornadoes occur across the United States and are experienced by many people. In the 1970s, the National Weather Service (NWS) started SKYWARN® to get hazardous weather information from people in the local communities. This volunteer program has nearly 290,000 trained severe weather spotters. SKYWARN® spotters provide lots of information for all types of weather hazards, but the main responsibility is to identify and describe severe local storms (thunderstorms, floods, and tornadoes) quickly and accurately. Since the program started, the information provided by SKYWARN® spotters, along with NWS forecasting tools, has aided to issue better and faster warnings, protecting lives and property. SKYWARN® storm spotters are part of the first line of defense against severe weather. There can be no finer reward than to know that their efforts have given communities the precious gift of time–seconds and minutes that can help save lives.
The next Monthly Members' Breakfast will be 8 a.m. Wednesday, Aug. 28, at Taki's Diner. Cost: Free for members, $5 for others. This is a great time to share your news with other businesses and find new connections. So far, the meetings have fostered a growth of connection among businesses, service providers, and nonprofits, including between the Free Medical Clinic and PDRTA and others.

Meet with U.S. Rep. Tom Rice's staff during Mobile Office Hours from 2 to 4 p.m. Thursday, August 29 at City Hall, 400 Pearl St.
Celebrate Race Week in Darlington beginning with Racefest on the Public Square at 6 p.m. Thursday, Aug. 29, with Listy Rusty performing live! On Friday, check out the Bonding Company performing live on Pearl Street and Liberty Lane during the DDRA's Bringing Downtown Alive! Free Concert from 7 to 10 p.m. PDRTA will shuttle fans from the track to downtown from 6:30 p.m. to 10:30 p.m. for the event. Then Saturday, after the VFW Sports Clip 200 at 4 p.m., enjoy the Southern 500 Parade from the Public Square to Fitness World Gyms. Sunday, watch NASCAR's best race in the Bojangles' Southern 500 under the lights at Darlington Raceway!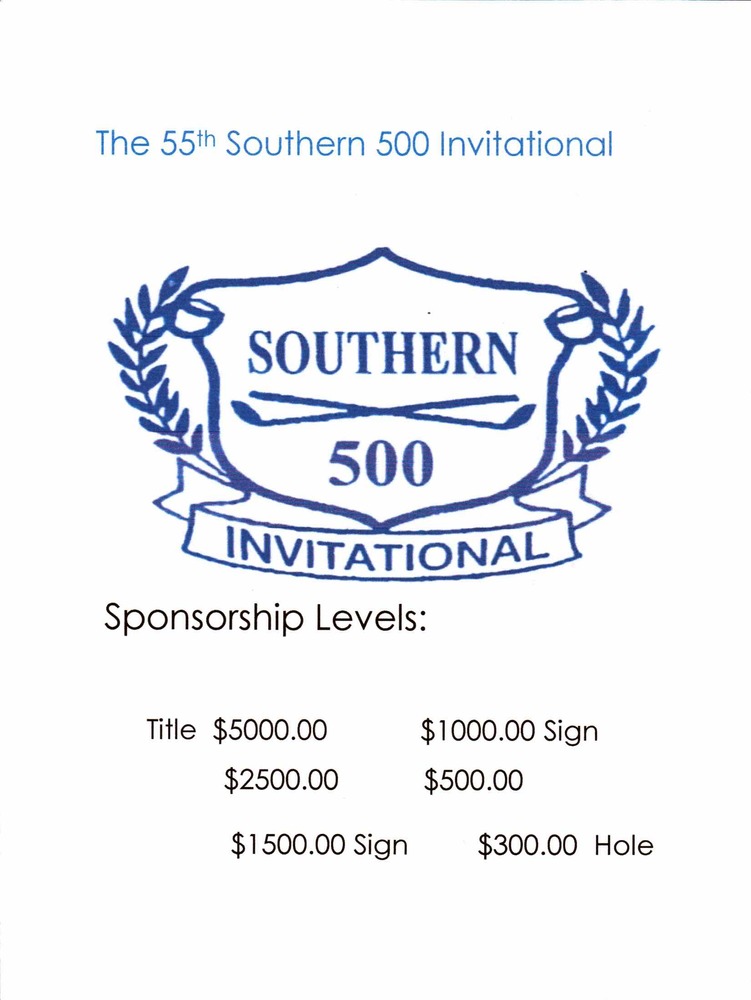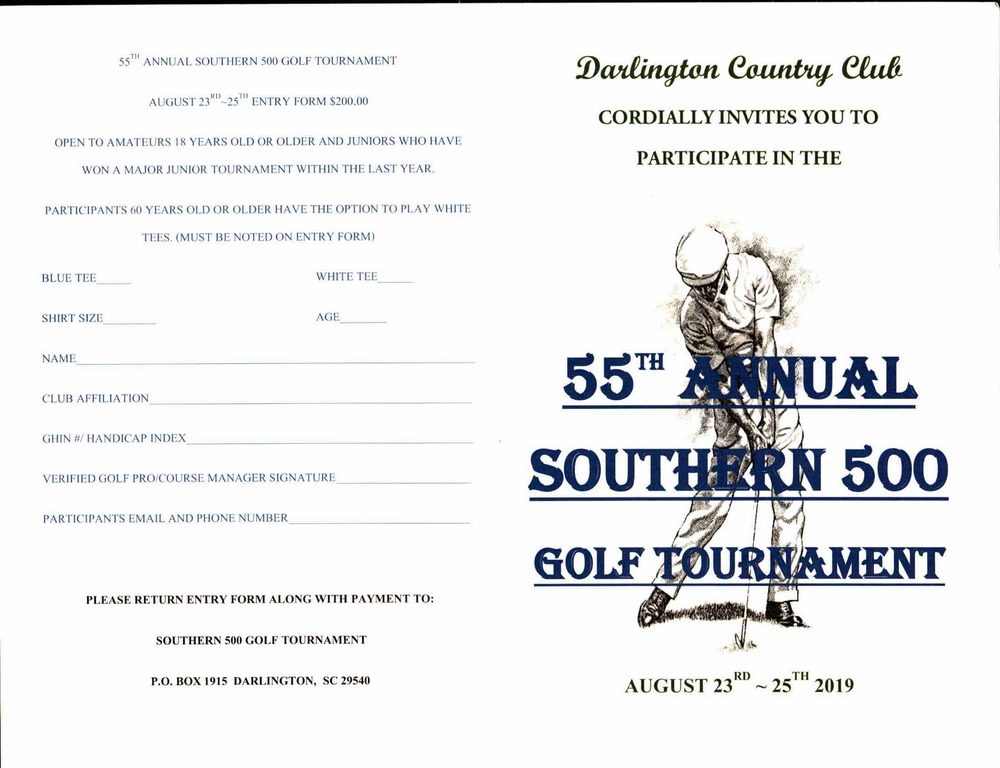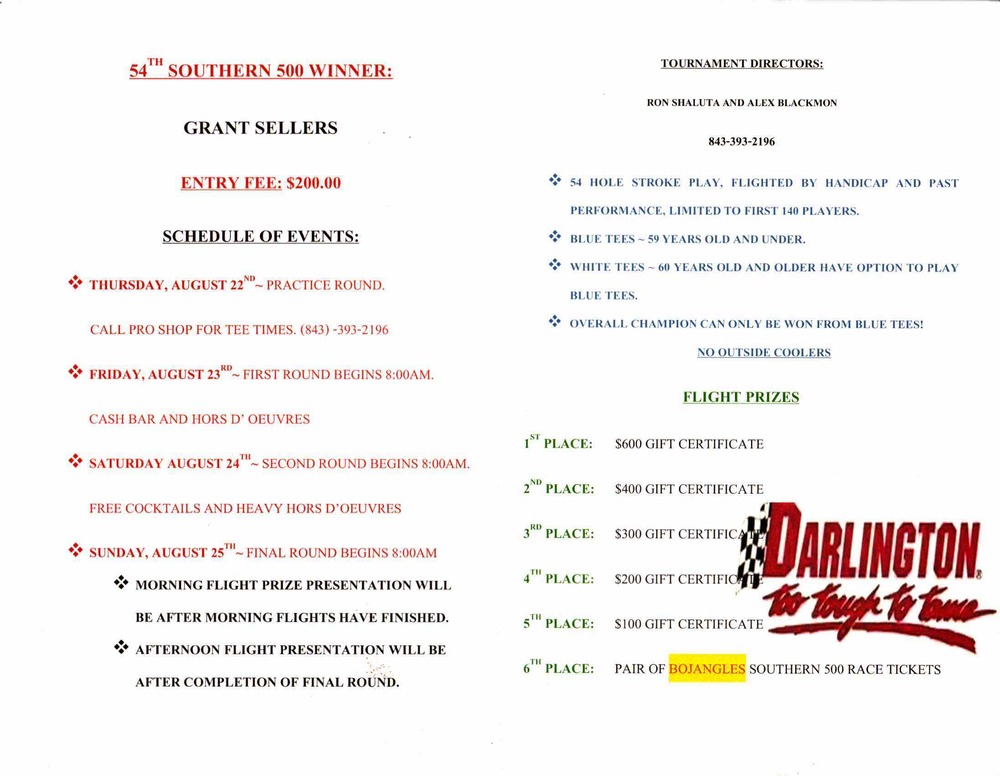 Time to Register for Fall Recreation Programs
It's time to register for fall sports activities with Darlington Area Recreation! Activities include softball for girls ages 5-16, baseball for boys ages 7-12, youth football for ages 5-12, youth soccer for ages 5-17, and cheerleading for ages 5-12.
Call 843-398-4030, or stop by the Harmon Baldwin Recreation Center, 300 Sanders St., for more details or to register.
Become a Member!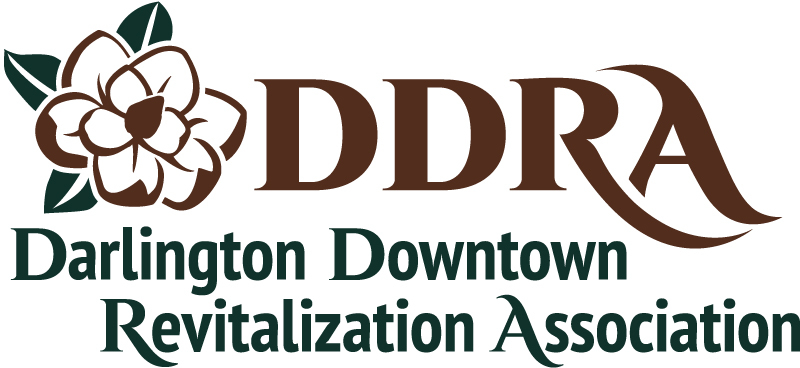 Join the DDRA and show your support for our community. Download the Membership Application here. Members can share news about your business or organization by giving us a call, 843-992-1561, or sending us an email, info@buildupdarlington.org, and we will feature yours news on our site and distribute it through our News Alert system via text and email to people interested in Darlington as well as TV stations, radio stations, and newspapers. We can come take a photo or use what you already have. This allows you to share employee recognitions, new products, sales, special hours and events, and more – all as a benefit of being a member of the Darlington Downtown Revitalization Association!
If you are already a member, please make sure to submit any updates to your businesses' Map Location Form to info@buildupdarlington.org.
To have your event listed on our websites, please email info@buildupdarlington.org or call 843-398-4000 x 103 by the week prior to your event.