08/07/2019
It Pays to Be a DDRA Member!
It Pays to Be a DDRA Member! Out of This World Screen Printing offers a 10% DISCOUNT for DDRA Members during August! When we support each other, we can grow stronger! Thanks to Kale Seals, owner, for his support of our downtown!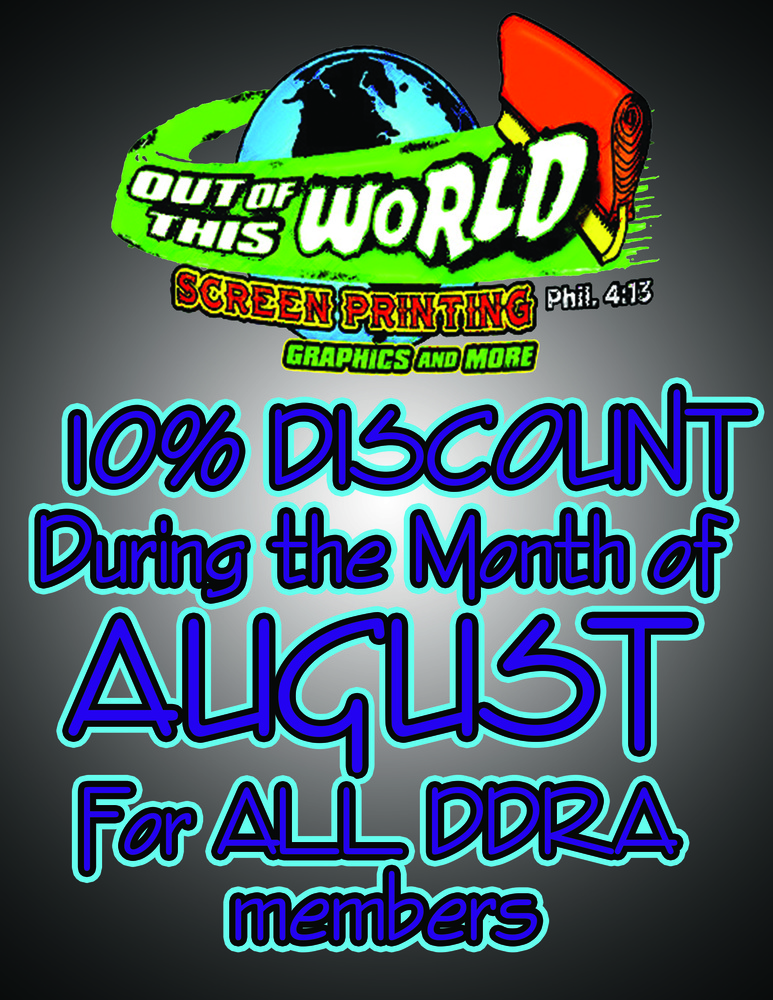 Businesses, individuals, civic groups, and churches are invited to join the DDRA as members. Members can give us a call, 843-992-1561, or send us an email, info@buildup darlington.org, and we will feature yours news, employee recognitions, sales, new products, special hours, and events with people interested in Darlington as well as TV stations, radio stations, and newspapers through our text and email News Alerts. Memberships are $150 for most businesses, $100 for civic groups, churches, and nonprofits, and $50 for individuals. You can download an application at BuildUpDarlington.org, where anyone can also sign up for the News Alerts.
The next Monthly Members' Breakfast will be 8 a.m. Wednesday, Aug. 28, at Taki's Diner. Cost: Free for members, $5 for others. This is a great time to share your news with other businesses and find new connections. So far, the meetings have fostered a growth of connection among businesses, service providers, and nonprofits, including between the Free Medical Clinic and PDRTA and others.