07/02/2019
Weekly Update City of Darlington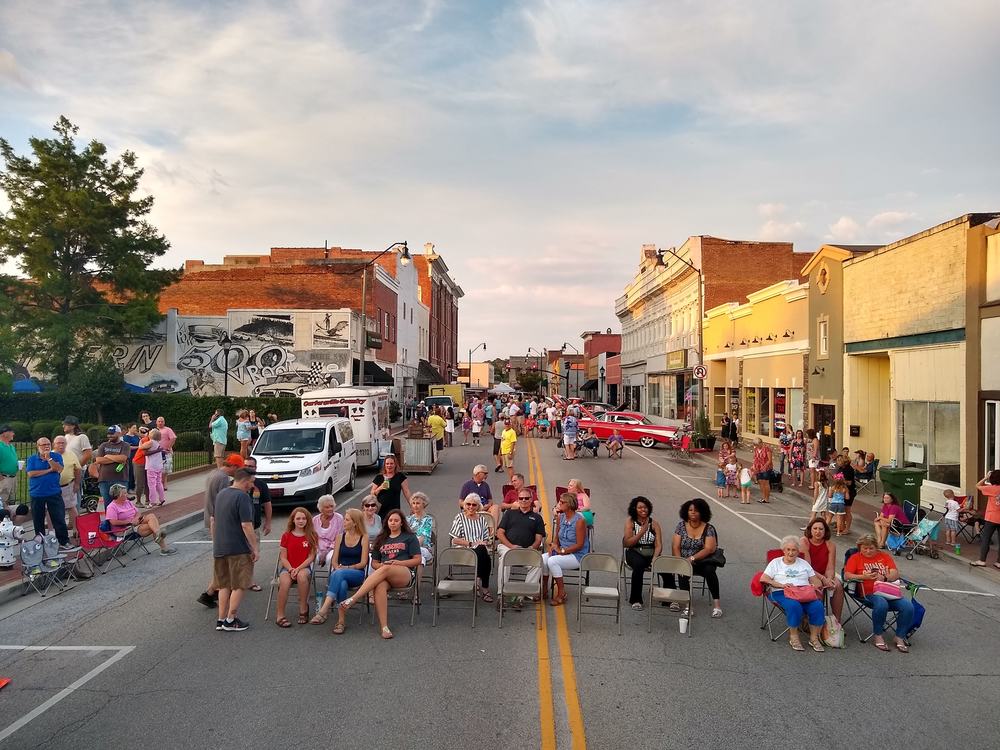 Thank you to everyone who came out to our June Bringing Downtown Alive! Free Concert! A special thanks to City of Darlington, Darlington Cruisers, and the Lions Club of Darlington for their commitment to our cause. Food vendors. Merchandise vendors. The next event will feature The Rick Strickland Band on Thursday, July 25. Can't wait to see you there!
Today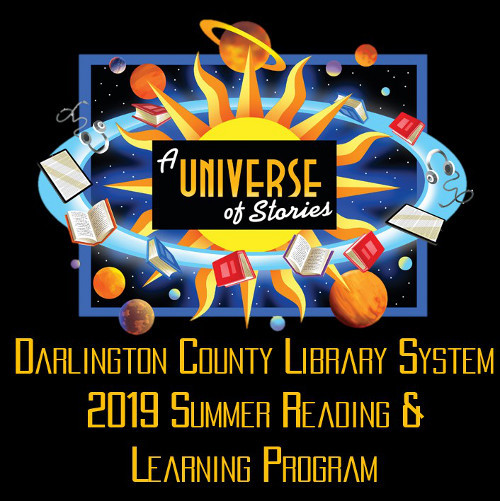 A Universe of Stories Summer Reading Program will be held at 10 a.m. Tuesdays through July 23 at Darlington Library, 204 N. Main St. June 11: Space Adventure. Free. Info: 843-398-4940
Joe's Grill will have 50-Cent Wing Night for supper at 306 Russell St. Dine-In only
Tenampa Mexican Restaurant will hold Taco Tuesday for lunch and supper at 40 Public Square. $1 crunchy beef or chicken tacos and various drink specials
City Council meets 6:30 p.m. on the first Tuesday of the month except where noted (*). Dates are July 2, August 6, September 3, October 1, November 12*, and December 3.
Wednesday
Free Exercise Class at 9 a.m. Wednesdays at the Harmon Baldwin Recreation Center, 300 Sanders St. 843-398-4030
Movie Matinee will be held at 10 a.m. Wednesdays through July 23 at Darlington Library, 204 N. Main St. Free. Info: 843-398-4940.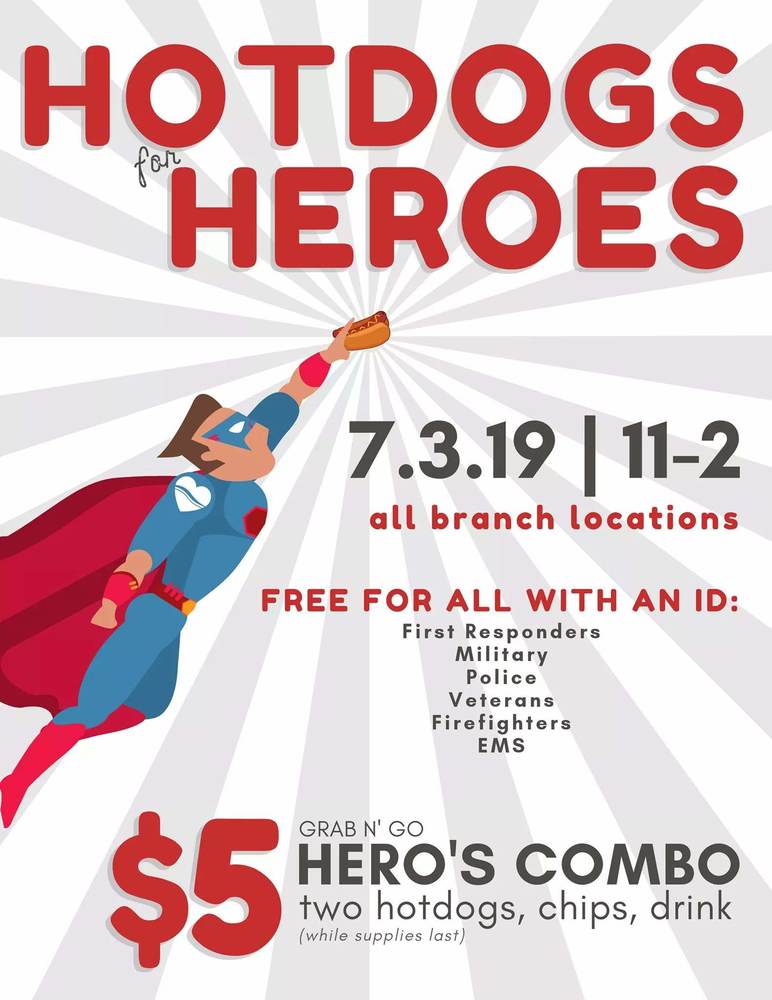 SPC Credit Union will hold Hot Dogs for Heroes on July 3 at each of its branch locations. Plates are free for first responders, military, veterans, police, fire, and EMS and $5 for others.
Crab Night every Wednesday night at Darlington Elks Lodge, 836 Timmonsville Highway, Darlington. 843-393-1451
Test-n-Tune / Grudge at Darlington Dragway. Open To Any & All Race Vehicles. Info: (843) 383-0008 or http://www.darlingtondragway.com
Thursday
City of Darlington offices will be closed on Thursday, July 4, in observance of Independence Day.
Community Fourth Of July Celebration & Fireworks includes games, food, fireworks and much more for the entire family from 6 p.m. until dark on July 4 at Mechanicsville Baptist Church, 2364 Cashua Ferry Road.
Break the Chains of Addiction at the CARES confidential Addiction Support group at 7 p.m. every Thursday at Harmon Baldwin Recreation Center, 300 Sanders St. All are welcome. Free. Info: Mark Parker 843-250-4298 or Kristy Wynn 843-601-3645
Friday
Deadline to register for the SC 4-H Summer Camp at Camp Cooper in Summerton July 21 at 3pm through July 25 at 1pm $290 for current 4-H members, $300 for non-members (military discount available) Ages 7-14. Space limited. Topics include agriculture, horses, and natural resources plus swimming, canoeing, high adventure elements, natural resources. A limited number of scholarships for first-time campers who meet financial need requirements are available. For more information or to register for camp, contact the Darlington County 4-H office at 843-393-0484 ext. 116.
Joe's Grill will have Steak Night for supper at 306 Russell St.
Live music at the Purple Fish Coffee Company from 6:30 p.m. to 9:30 p.m. every Friday night at 110 W. Hampton St.
Saturday
The Southeastern Bluegrass Association of SC SEBGA presents Joshua Greene & Ridgeside and Sweet William as featured bands this month from 4 to 8 p.m. Saturday, July 6, at The Music Hall, 1945 Harry Byrd Highway, with open mic and plenty of jamming! Door prizes, hot dogs and snacks at our kitchen and plenty of friendly folks to make it a great evening of entertainment for the family. Contact Kevin Gowdy or Ernie McCormick on Facebook or call 843-669-6952 for more information.
Come out Saturday to show our youth some love and support and get a reward for it, a clean car during the Dominion Church Epic Youth Car Wash beginning at 8 a.m. at the church, 1030 Pearl Street, Darlington. Proceeds are still trying to raise money for trips coming up soon, beginning with a white-water rafting trip at the end of July. Donations only.
Sunday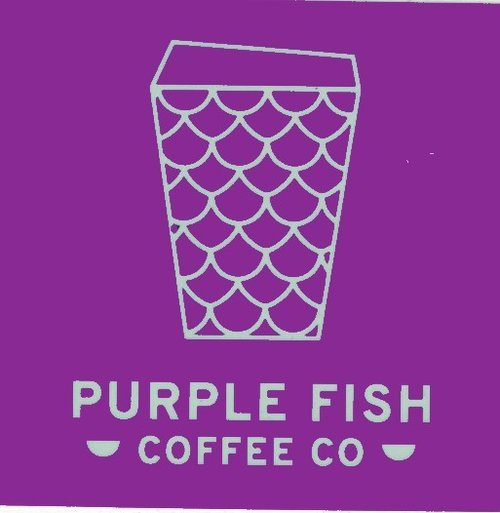 REACH: DPC College and Careers Ministry. Join Darlington Presbyterian Church each Sunday for a weekly young adult Bible study for college age young adults each from 6:30 p.m. to 8 p.m. each week at The Purple Fish Coffee Company, 110 W. Hampton St., Darlington.
Let's Power Up with Jesus during Vacation Bible School from July 7-12 from 5:30 p.m. to 8:30 p.m. nightly at Mechanicsville Baptist Church, 2364 Cashua Ferry Road. A light meal will be served each night, and there is a class for ALL ages, even youth and adults! For more information, contact the church office at 843-393-1029. We will offer transportation also!
Monday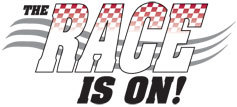 ON YOUR MARK, GET SET, GO! Join us for the Darlington Presbyterian Church Vacation Bible School at the Darlington Recreation Department, located at 300 Sanders Street. The Race is On VBS is being held on July 15-18 from 9 a.m. until noon. Children in rising 5K to 5th grade are invited to come and enjoy Bible lessons, snacks, races, games, crafts and more. Register at the DPC church office or online at https://forms.gle/xtZzyA75j7FGWZjY9
Mark Your Calendars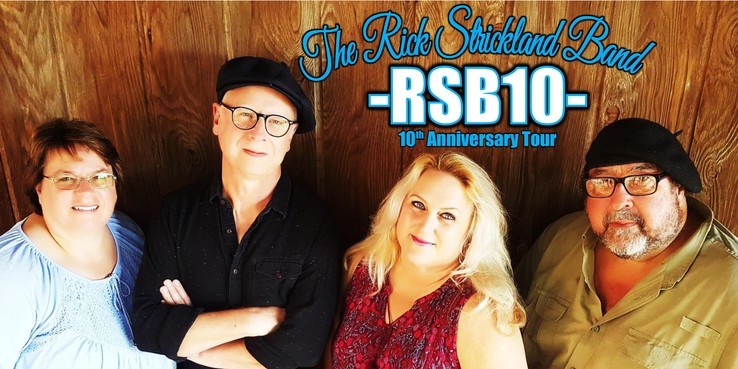 Well known for excellence in songwriting, singing, musical artistry, originality and high energy performances, The Rick Strickland Band captivates audiences of all ages with feel good music that speaks to the heart. The heartbeat of RSB features the awarding winning music and showmanship of Myrtle Beach based singers, songwriters, & entertainers Rick Strickland and Lesa Hudson – originally a Darlington girl – and their arsenal of No. 1 Beach & Shag music radio hits including: Something Smooth, So Do I, One Step Closer, She Can't Fix Grits, Party Til The Break Of Dawn, Bubba White, and more recent hits Every Now And Then, I'm Hungover, When You Look At Me, Amazingly Amazing, Get Your Feet On The Floor and so many more! But RSB is far from the typical "beach band." Their impressive original song playlist covers the gamut in musical styles including Classic R&B Soul, Classic Rock, old school Funk, and a splash of Country, guaranteed to please audiences of all preferences! Their unique styles, passion for music and winning personalities sets them apart from the rest. Rick & Lesa are recipients of 19 Carolina Beach Music Awards (CBMA) and have been recognized with over 120 CBMA nominations for their musical contributions to the music industry. Additionally, Lesa is a four-time nominee in the Inspirational Country Awards held annually in Nashville, Tenn.
The Rick Strickland Band is revered as one of the top bands in the industry and is proudly distinguished as the only band in the market to successfully compose, produce and perform 100% of their own original music. The band boasts an impressive collective resume having performed with international recording acts including Billy Joe Royal, The Drifters, Joe South, The Shirelles and Ray Stevens, and have performed at some of the nation's most legendary venues.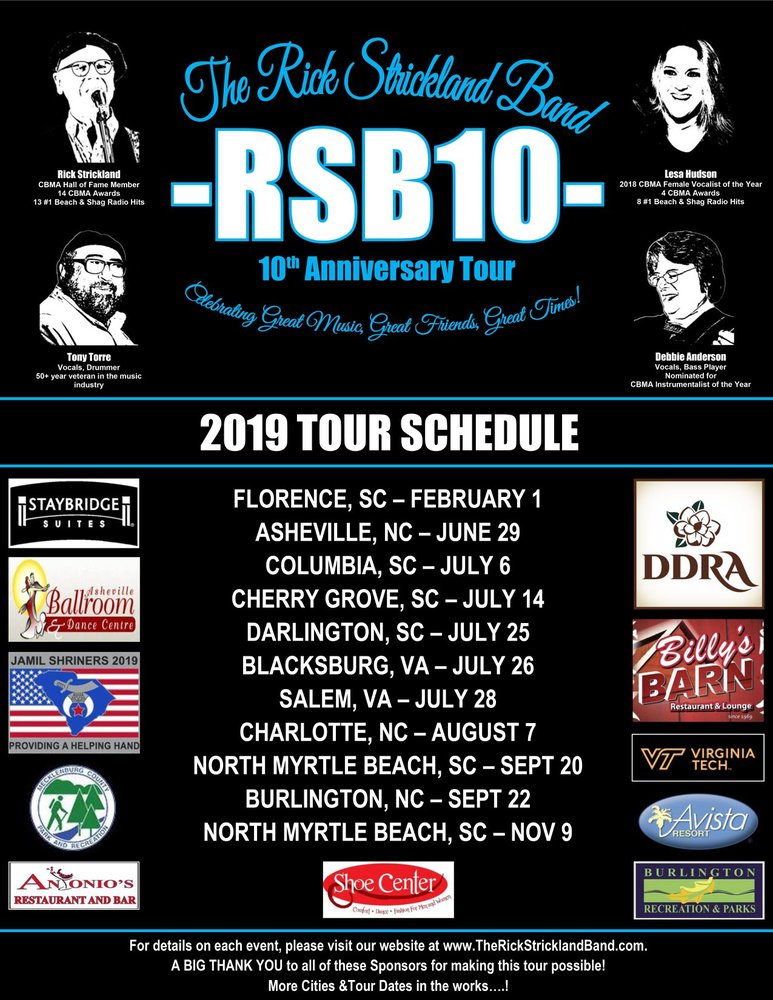 Everyone is invited to come out to the Cruise In and Bringing Downtown Alive! Concert downtown from 7 to 10 p.m. Thursday on Pearl Street and Liberty Lane. Free admission to hear The Rick Strickland Band. Cruise In provided by Darlington Cruisers. Free Pepsi products thanks to Pepsi of Florence. Other sponsors include the City of Darlington; Wilson Senior Care; and Cumulus Broadcasting Radio Stations, The Fox 102.1, Magic 94.3, The Fan 100.1, and Q100.5.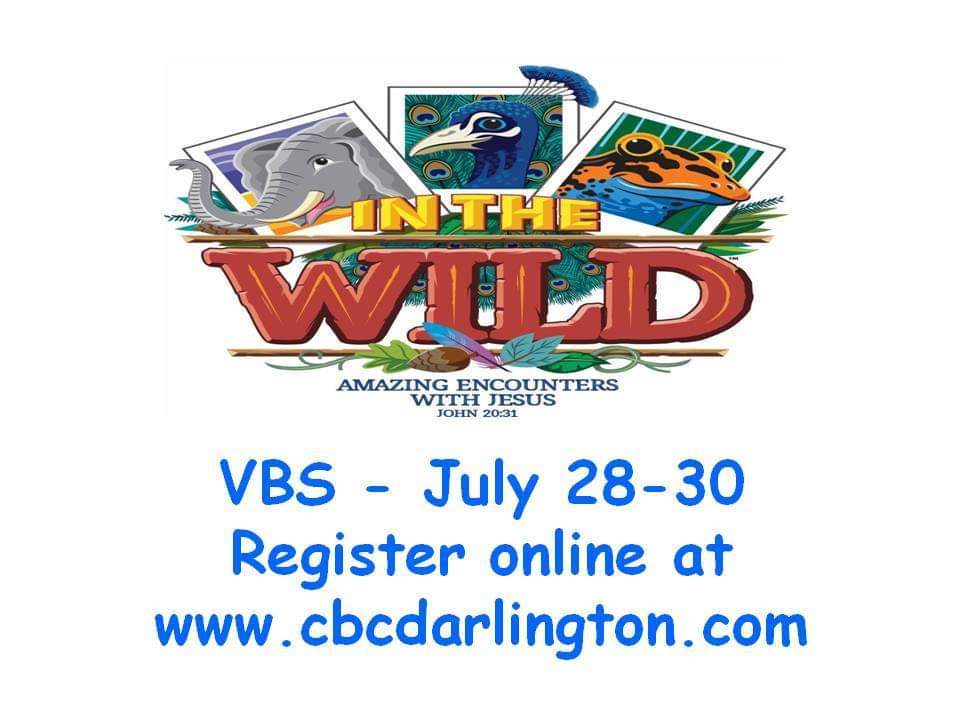 Have an amazing encounter with Jesus during Central Baptist Church's VBS July 28-30 at the church, 512 Spring St., Darlington. Register online at www.cbcdarlington.com
DDRA Monthly Members Breakfast will be held at 8 a.m. Wednesday, July 31, at Taki's Diner, 609 Pearl St. Free for members and $5 for others. Come eat a delicious meal, learn about our programs, and connect with fellow businesses.
Summer 2019 Activities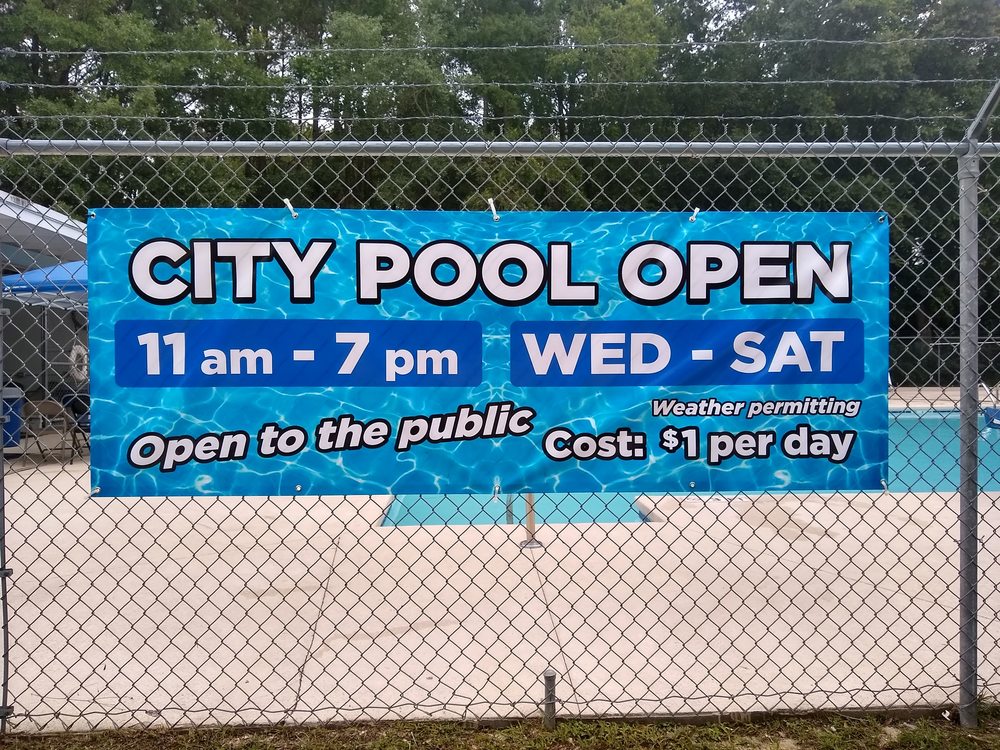 The Gandy Pool will be open from 11 a.m. to 7 p.m., weather permitting, on Wednesdays through Saturdays at 115 Gary St. The pool is open to the public, and the cost is $1 for the day. The pool is available to rent for parties by calling 843-665-4244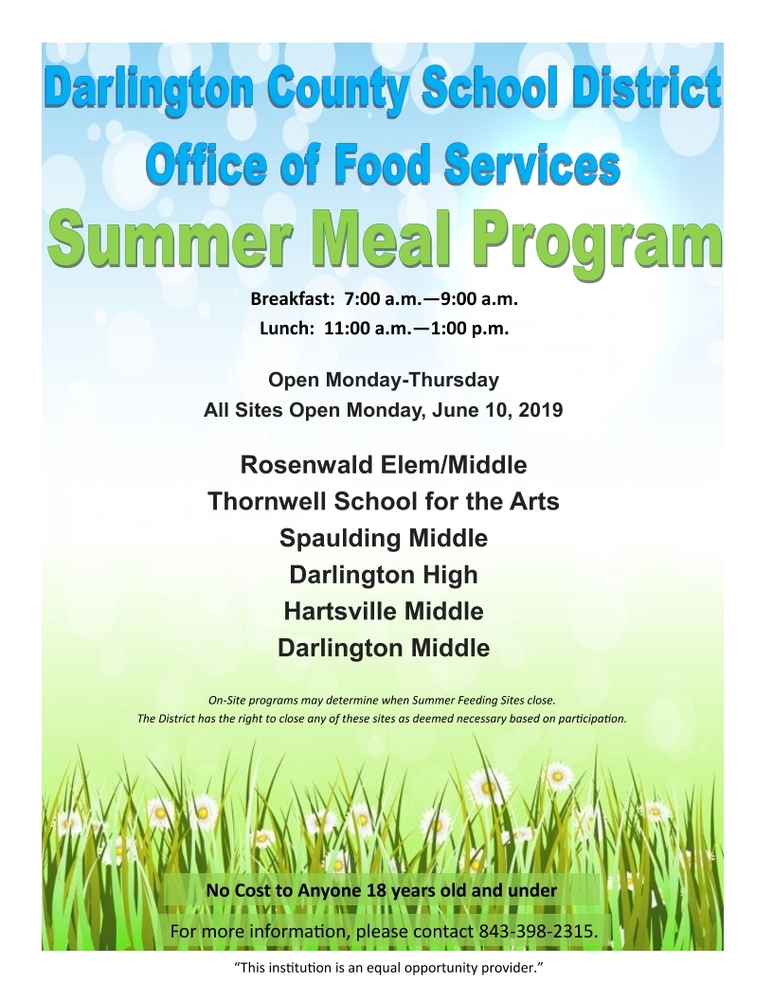 Summer Meal Program runs June 10 through August 2, Monday through Friday, at Kingdom Seekers Holiness Church, 124 Jordan St., AND at Temple Christian Church, 1660 N. Governor Williams Highway. Breakfast will be at 8:30 a.m. with lunch at noon. Info: 843-634-3214
A.W. "Man" Stanley Gym - 100 Magnolia St. (AWS)
Mondays - Math, Reading & Writing - 10 a.m. to 11:30 a.m.
Tuesdays - Kickball, Soccer, Arts & Crafts - 10 a.m. to 11:30 a.m.
Wednesdays - Math, Reading & Writing - 10 a.m. to 11:30 a.m.
Thursdays - Educational and Inspirational Speakers - 10 a.m. to 11:30 a.m.
Fridays - Movie Day at Harmon Baldwin Recreation Center - 1 p.m. to 3 p.m. Children will need to turn in a signed permission slip two days prior to ride the bus from A.W. Stanley to go to the rec center.
Daily - Basketball Free Play - 4 p.m. to 7 p.m. for ages 14 and older
Harmon Baldwin Recreation Center - 300 Sanders St. (HBC)
Mondays - Organized Free Play - Dodgeball, Volleyball, Arts & Crafts, Board Games - 1 p.m. to 4:30 p.m.
Tuesdays - Basketball Free Play - 1 p.m. to 4:30 p.m. for ages 13 and younger
Wednesdays - Organized Free Play - Dodgeball, Volleyball, Arts & Crafts, Board Games - 1 p.m. to 4:30 p.m.
Thursdays - Basketball Free Play - 1 p.m. to 4:30 p.m. for ages 13 and younger
Fridays - Movie Day - 1 p.m. to 3 p.m. Snack packs available for purchase ($2)
Miss Darlington USA or Miss Darlington Teen USA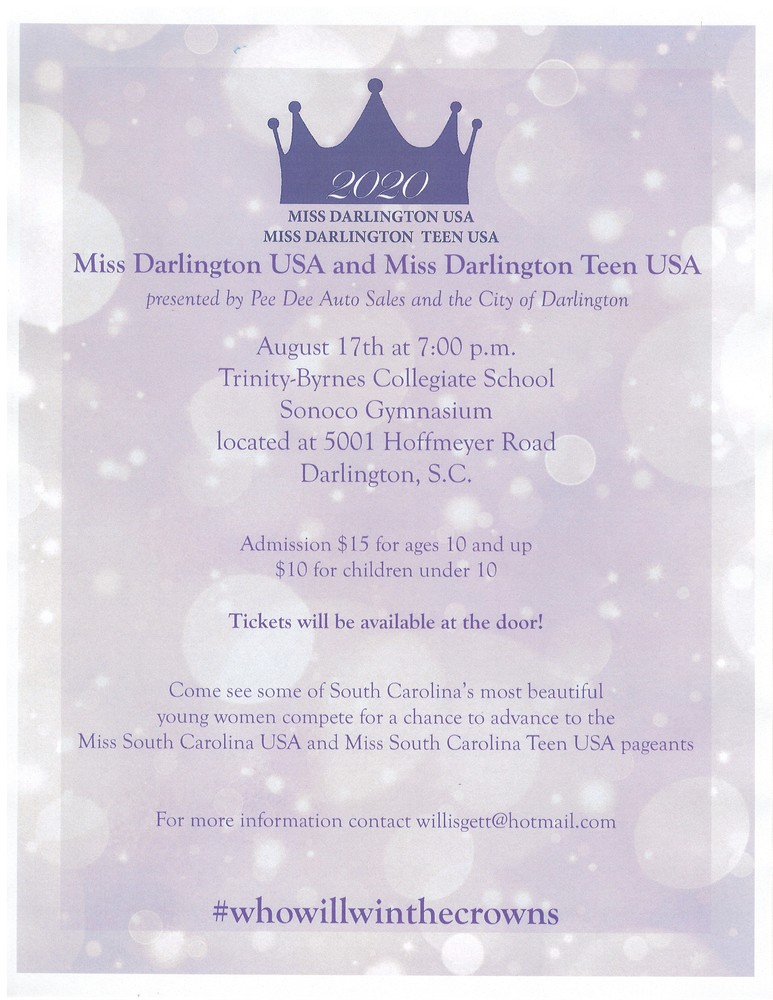 The Miss Darlington USA and Miss Darlington Teen USA pageants will be held for the first time ever on August 17th at Trinity-Byrnes Collegiate School at 7 p.m. The winners will represent the City of Darlington at the 2020 Miss South Carolina USA and Miss South Carolina Teen USA pageants held in North Charleston on November 22-23, 2019. Contestants. Sponsors. Registration.
Become a Member!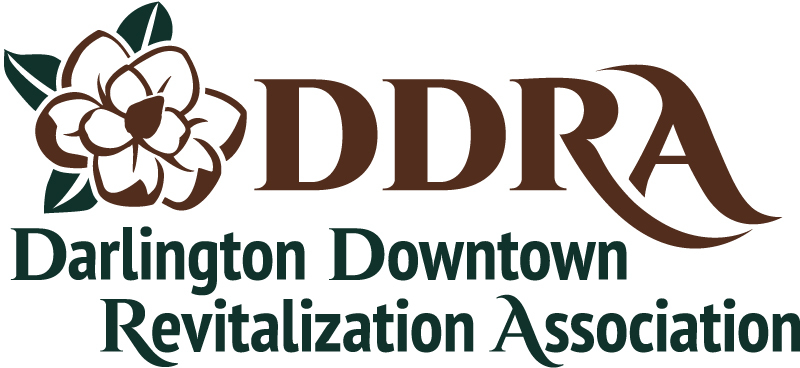 Join the DDRA and show your support for our community. Download the Membership Application here. Members can share news about your business or organization by giving us a call, 843-992-1561, or sending us an email, info@buildupdarlington.org, and we will feature yours news on our site and distribute it through our News Alert system via text and email to people interested in Darlington as well as TV stations, radio stations, and newspapers. We can come take a photo or use what you already have. This allows you to share employee recognitions, new products, sales, special hours and events, and more – all as a benefit of being a member of the Darlington Downtown Revitalization Association!
If you are already a member, please make sure to submit any updates to your businesses' Map Location Form to info@buildupdarlington.org.
To have your event listed on our websites, please email info@buildupdarlington.org or call 843-398-4000 x 103 by the week prior to your event.