06/28/2019
Weekend Update

Bring the family out to the Track Too Tough To Tame for the BIGGEST Independence Day celebration in the Pee Dee region -- FREEDOM FEST -- from 5 p.m. to 10 p.m. Saturday, June 29.
Enjoy games, inflatables, live music, vendors, food, and of course FIREWORKS! Admission is free. Parking is $1 per vehicle.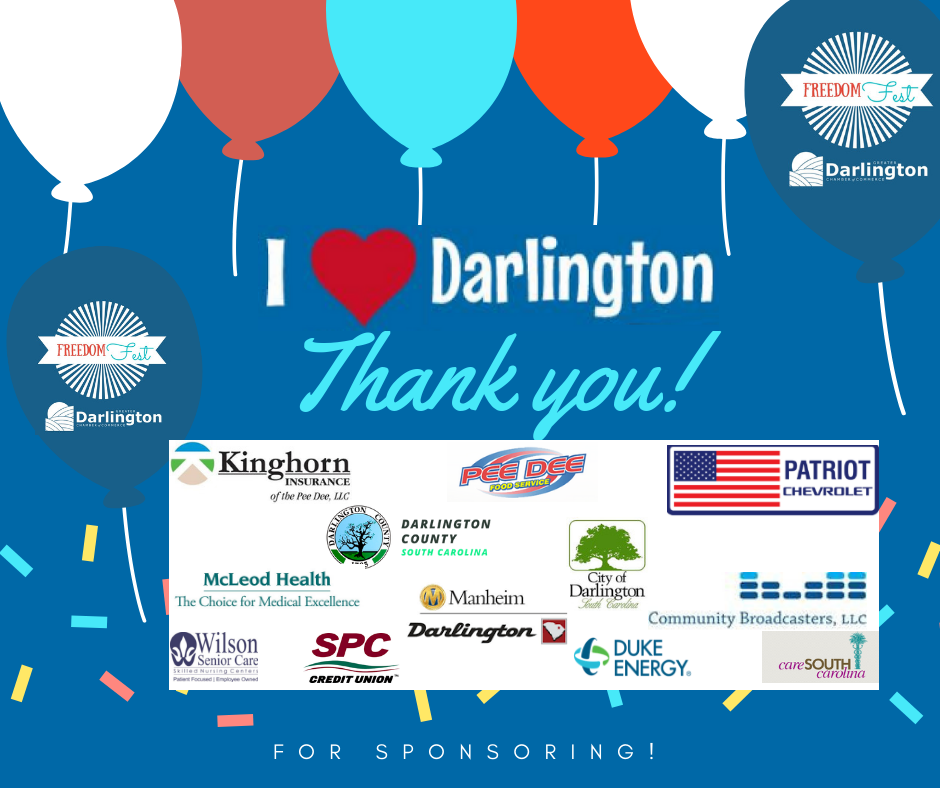 Also this weekend, check out the girls softball tournaments Saturday at 10 a.m. and 1 p.m. AND Sunday at 1 p.m. and 3 p.m. on Blue Street.
Mark your calendars for NEXT weekend when the S.C. Little League State Tournament comes to Blue Street in Darlington July 5 through July 10. Games start at 5 p.m. and 7 p.m. on weeknights, at 10 a.m. and noon on Saturday, and 1 p.m. and 3 p.m. on Sunday!