06/11/2019
Darlington runners remember officers lost
Six men are running 394 miles in memory of fallen officers. They began their journey Monday at the Fitness World Gyms in Darlington led by its owner, Curtis Boyd. The group will run one mile for every police officer (including 10 fallen K-9 officers) killed in the line of duty in South Carolina over the course of six days.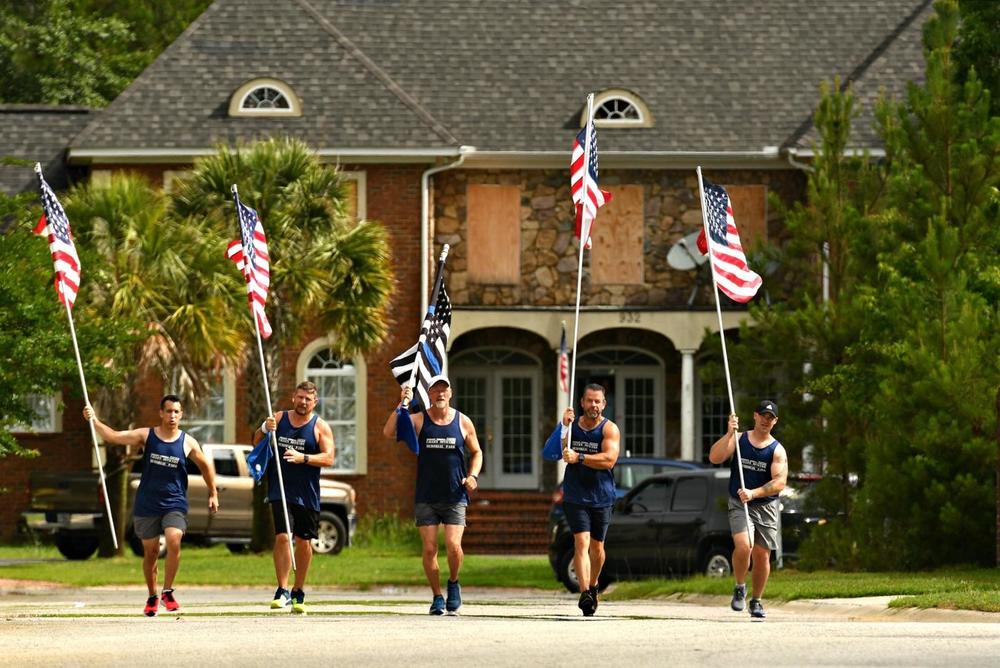 The Fitness Worldwide Gym Family asks you to partner with them as they honor these officers.
One way you can support the effort is by pre-ordering one of the shirts being sold to raise funds for the Sgt. Terrence Carraway Fallen Officers' Memorial Park. These shirts will cost $20, and all proceeds will go directly to the funding of this park -- which will be located in Darlington at the corner of D Avenue and South Main Street.
You can support this cause and pre-order your shirt here: https://forms.gle/7hS4DPLxARCtPi8L8
Keep up with their progress at https://www.facebook.com/FitnessWorldGyms/.