10/31/2017
Annual Business Halloween Costume Contest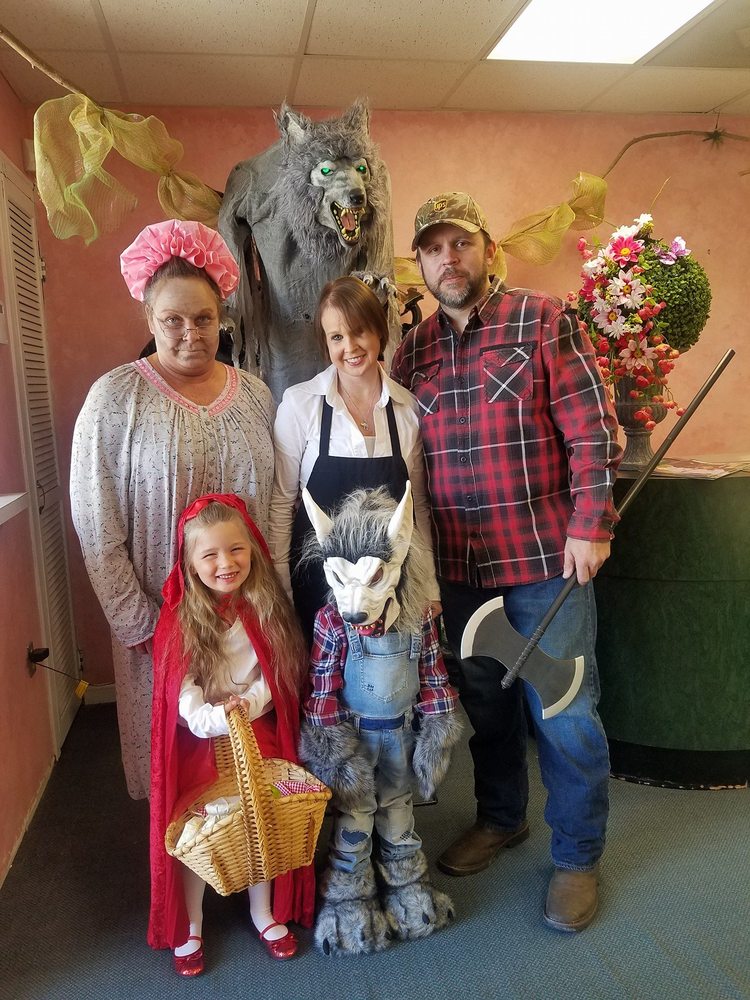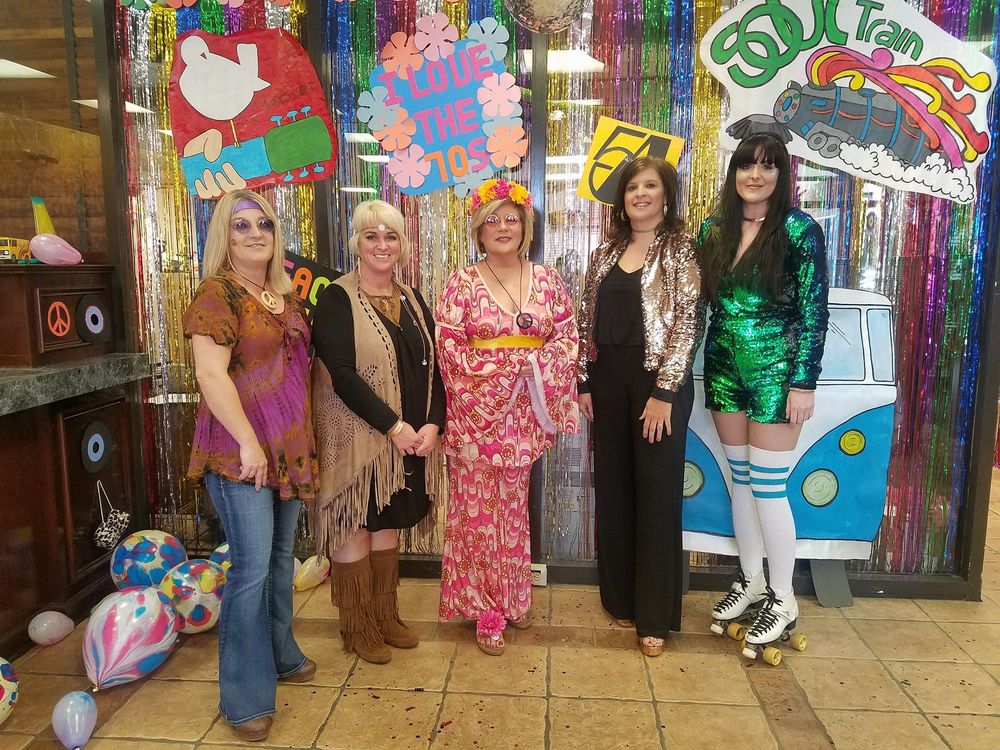 The Jewelers Bench​ took first place in the Annual Darlington Downtown Revitalization Association​ Business Halloween Costume Contest as characters from Little Red Riding Hood. Pictured are Regina Weatherford, Ashley Shaw, Amber Weatherford, Bubba Weatherford, and Terry Mishue.

Carolina Bank (104 Orange Street, Darlington, SC)​ employees dressed for the 70s and took second place in the contest.

First Citizens Bank​ employees in Darlington dressed up for Halloween as Cruella de Vil, a witch, and Harley Quinn. Kathy Lawhon won the Best Individual Costume Award for her portrayal of Cruella de Vil. Also pictured are Brittany Collins (center) and Jennifer Robinson.

The Housing Authority of Darlington​ represented the 1950s sock hop for Halloween. Pictured are Jaime Steen, Amanda Winburn, Lisa WIlliamson, Mary Blackmon, and Elaine Bell.

SPC Credit Union​ dressed as Alvin and the Chipmunks for Halloween. Pictured are Heather Spurling, Leon Griggs, Katrina Jackson, and Amanda Boykin.

Rent-A-Center (Darlington, SC)​ employees celebrated Halloween too. Pictured are Deborah Slade as a cat and Kelly Garland as a witch.
Thanks to everyone who participated!