Murder Mystery Dinner Theater
Board Meetings
Fri, Sep 23, 2022 - Sat, Sep 24, 2022
Contact Info:
843-383-3005
Website:
---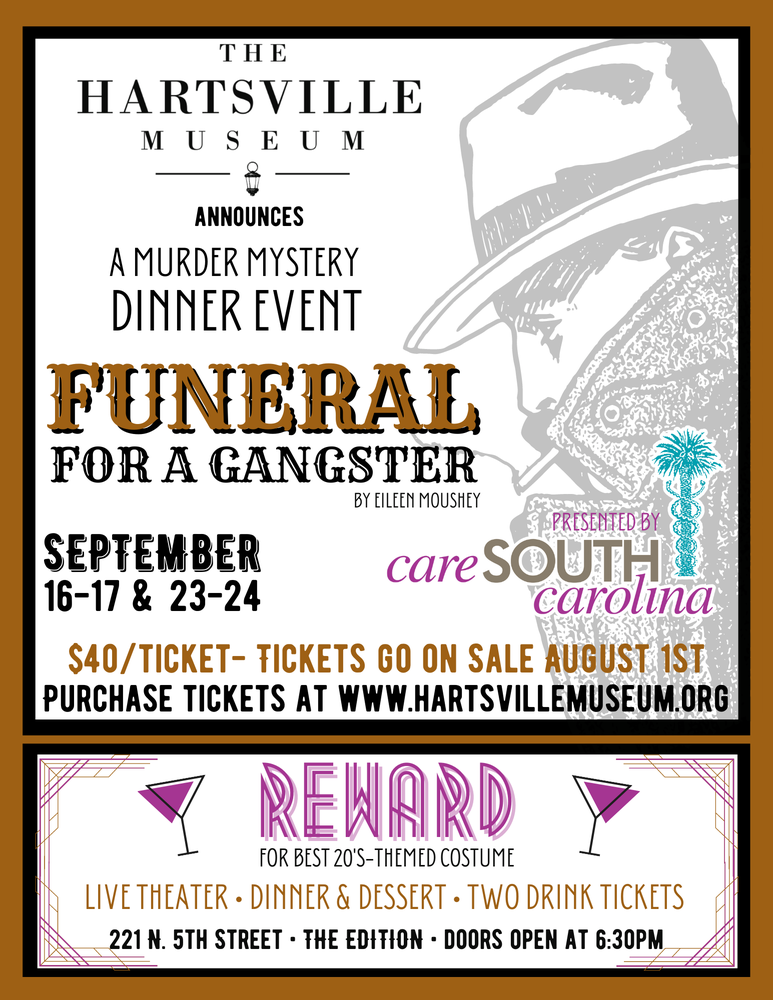 Calling all fellas and flappers! Pull out those knee dusters and zoot suits and join the Hartsville Museum for our first ever MURDER MYSTERY DINNER THEATER EVENT FUNERAL FOR A GANSTER, presented by CareSouth Carolina, coming September 16-17 and September 23-24.
Join us for a night of 1920's-style fun, full of good hooch, good grub, and an interactive murder case! Tickets are $40 each and include live theater, dinner, dessert, and two drink tickets. Tickets go on sale Aug. 1 and must be purchased in advance.
All proceeds go towards helping to fulfill the mission of the Hartsville Museum.
Reward for best 20's themed costume.
Info: 843-383-3005 or www.Hartsvillemuseum.org
https://www.facebook.com/HartsvilleMuseum/