Onsite Hiring Event
General
Wed, Jun 29, 2022
Start time:
10 a.m.
End time:
3 p.m.
Website:
---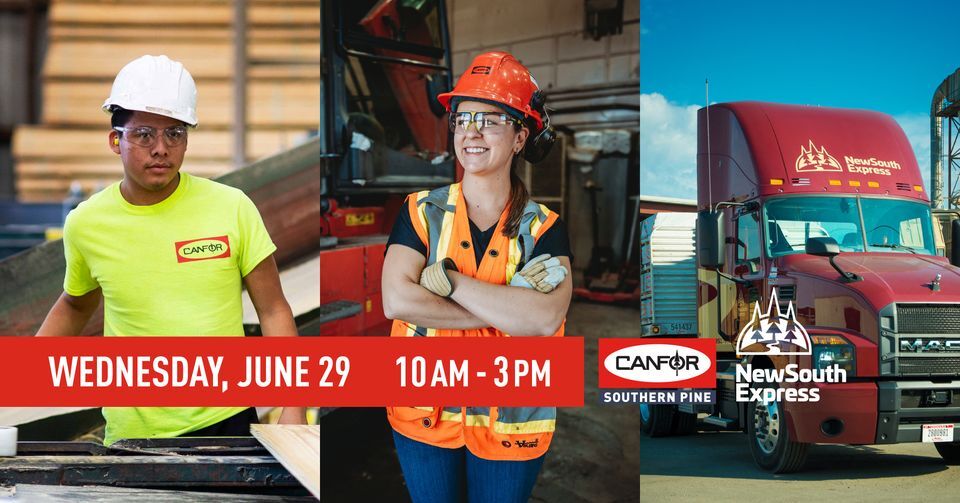 Our Darlington sawmill is hosting an onsite hiring event from 10 a.m. to 3 p.m. Wednesday, June 29, at the conference room at 1100 Chesterfield Lumber Dr., Darlington. Drop off your resume and talk to our friendly team.
At our Darlington sawmill, they make lumber for homes, buildings and construction projects and they're hiring for a variety of positions for day and night shifts.
If you're not afraid to get a bit of dirt on your boots or break a sweat, come work with us! Canfor Southern Pine offers competitive pay, bonuses, benefits and training opportunities to build your career.
For more information, visit https://www.canfor.com/darlington-jobs