S.C. Sweet Potato Festival
General
Sat, Oct 08, 2022
Start time:
9 a.m.
End time:
4 p.m.
Contact Info:
843-307-1339
Website:
---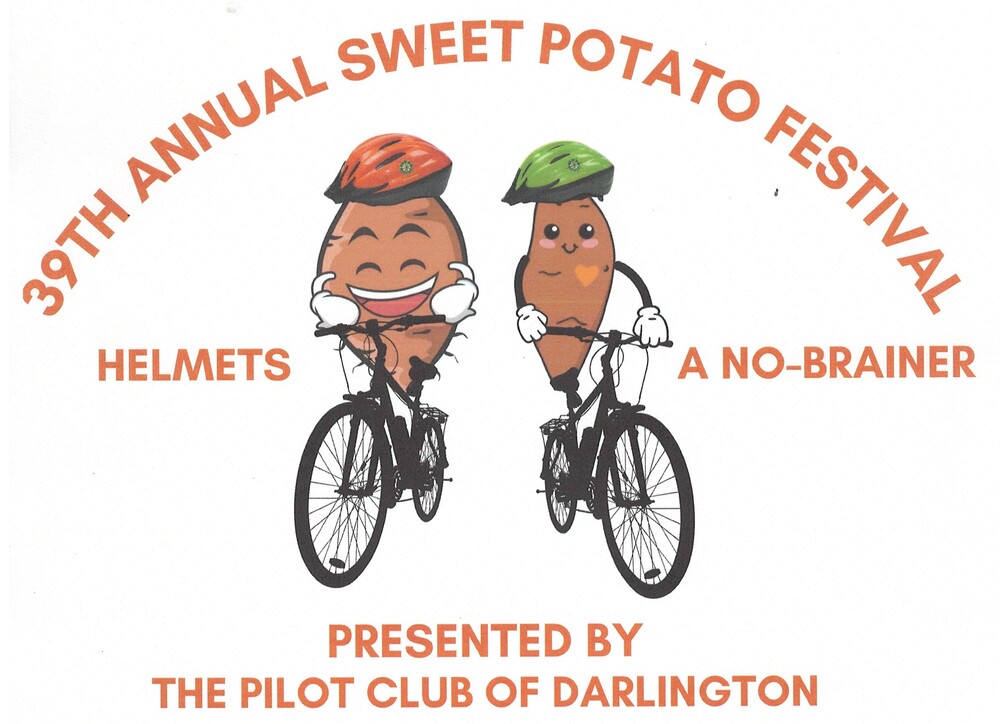 The 39th Annual Sweet Potato Festival will be held from 9 a.m. to 4 p.m. Saturday, Oct. 8, at the Public Square in Darlington sponsored by the Pilot Club of Darlington, SC, Inc.
Music and entertainment all day and more than 100 vendors!
Download vendor application here.