Back-to-School Resource Fair
General
Sat, Aug 07, 2021
Start time:
10 a.m.
End time:
1 p.m.
Contact Info:
First Lady Stacey Milling at 843-992-9038 or Tomeka Self 843-307-9061
---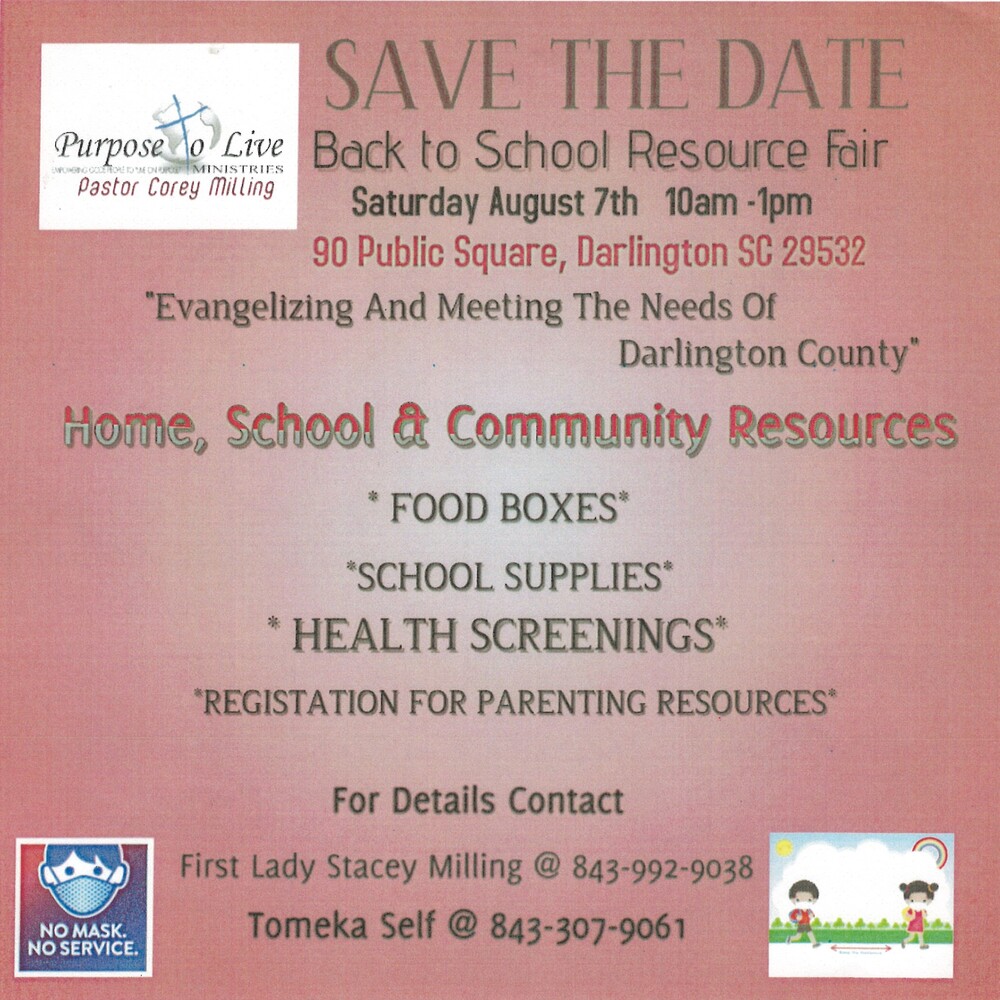 Purpose to Live Ministries will hold a Back-to-School Resource Fair from 10 a.m. to 1 p.m. Saturday, Aug. 7, at the church on the Public Square in downtown Darlington.
Program includes school supply giveaway, health screenings and vaccines by CareSouth Carolina and Genesis Healthcare, food boxes from Harvest Hope, and registration for parenting resources.
Mask required for service.
Info: First Lady Stacey Milling at 843-992-9038 or Tomeka Self 843-307-9061