Taste of Darlington
DDRA Sponsored
Thu, Apr 12, 2018
Start time:
7 p.m.
End time:
9 p.m.
For more information:
Contact Info:
843-398-4000
---
The annual Taste of Darlington will be held from 7 to 9 p.m. Thursday, April 12, at Darlington Raceway. Tickets are $30 in advance and $35 at the gate.
Sponsors, grillers, and table hosts are needed.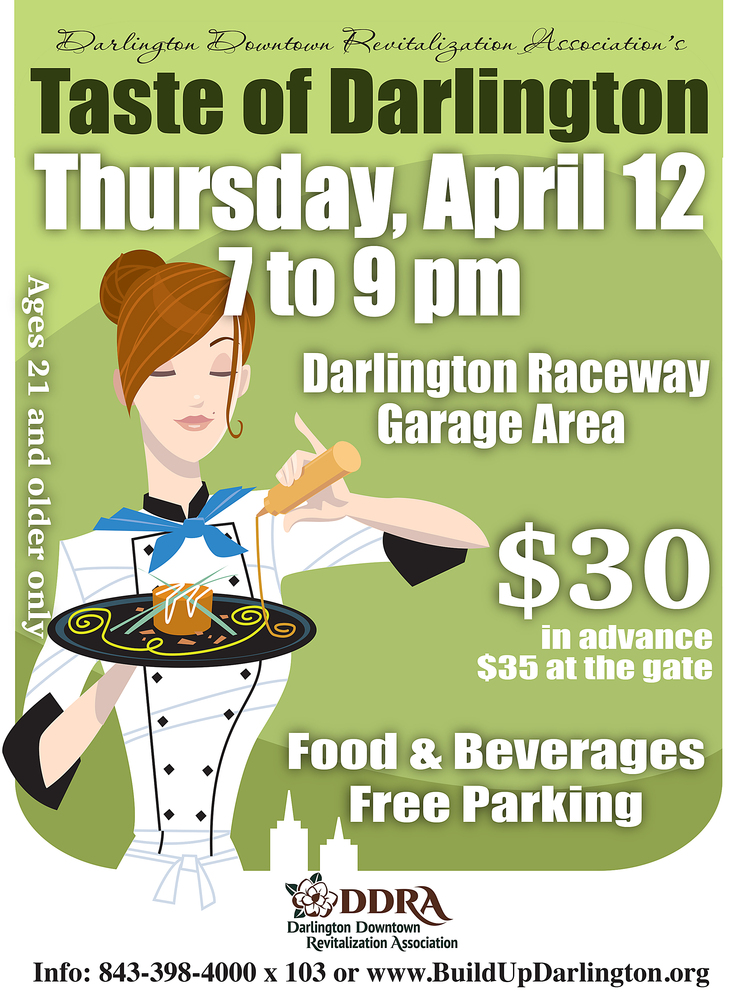 Info: 843-398-4000 x 103 or info@buildupdarlington.org